The hair & beauty industry willregain its vibrant and proactive role in the Japanese market thanks to the trade fairs organised by Messe Frankfurt Japan, starting in Tokyo from May 15th – 17th 2023.
Only a few days remain left before the doors open on Beautyworld Japan Tokyo which has already attracted over 800 exhibitors including some 270 first-time participants. This represents a new high, a 19% increase, compared to the previous record in 2022.
Organised by Messe Frankfurt Japan Ltd, the event will take place from May 15th – 17th 2023. As the event is becoming bigger every year, this edition will occupy the entire East Halls of Tokyo Big Sight confirming its role as a recognised hub in the region for the latest products, services and techniques related to the hair & beauty industry.
With travel restrictions eased in Japan, international participation is also increasing –more than 100 international companies from 10 countries and regions are set to explore new business opportunities during the three-day event. Overseas exhibitors have been confirmed from China, France, Hong Kong, Israel, Italy, Poland, South Korea, Taiwan, Thailand, and the United States.
The Landmark 25th edition will add two new product zones. The 'Fem more' zone will showcase products and services for women's health and the 'Testy' zone will propose ideal foods and seasonings for salon owners and buyers who aim to offer sustainable and healthy diets to their customers.
A total of 13 product zones will cover a wide range of products and services for salons, hotels, spas, and retail, a wide menu that includes: cosmetics, beauty equipment, creative hair, the Tokyo Nail Forum presented by the Japan Nailist Association (JNA), Eyelash, Business Support, Academic, Body & Beauty, OEM & Packaging, Make-up and Spa & Wellness.
The much anticipated 'Fem More Stage' will feature nine seminars for salon owners seeking to thrive in the burgeoning femtech field, providing the latest information on salon services as well as management and techniques.
The Hair & Nail stage will hold a hairstyle contest hosted by Barberella by BROSH, as well as practical head spa techniques, ladies' updo hairstyles and dyeing tips. Popular eyelash and eyebrow grooming techniques for hairdressers, technicians and salon owners will also feature.
For the detailed programme of events and updated information on Beautyworld Japan Tokyo, please visit: www.beautyworldjapan.com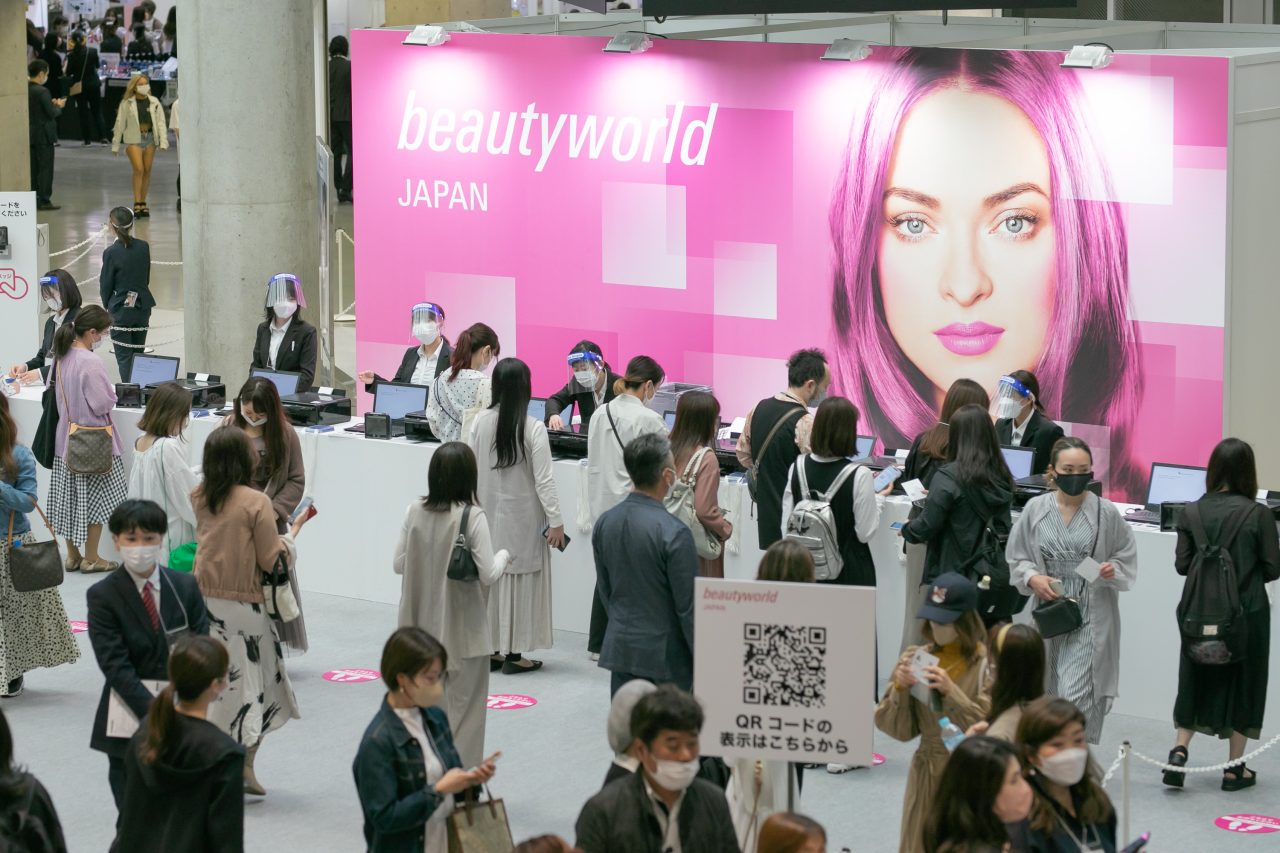 ——-
Do not miss the next beauty-related shows by Messe Frankfurt
In Japan:
・Beautyworld Japan Nagoya
July 24th – 26th 2023, Portmesse Nagoya, Japan
・Beautyworld Japan Osaka
October 16th – 18th 2023, INTEX Osaka, Japan
・Beautyworld Japan Fukuoka
February 5th – 7th 2024, Marine Messe Fukuoka, Japan
and in the Middle East:
・Beautyworld Saudi Arabia licensed by Messe Frankfurt Exhibition GmbH
February 11th – 13th 2024, Riyadh International Convention & Exhibition Centre, Saudi Arabia
For more details, please visit:
www.beautyworld.messefrankfurt.com
https://beautyworldjapan.jp.messefrankfurt.com/japan/en.html