Gidon Cosmetics is a leading marketer, manufacturer, importer and distributor of products, tools and furniture for the haircare, cosmetics & beauty industries in Israel. It provides products to over 2,500 hair designers, beauty salons and spas. Today they are also developing their own brand and starting to export it.
Estetica Export has interviewed Ofer Mor, CEO of Gidon Cosmetics from Israel.
Please Introduce your Company.
"In 2 years we will celebrate our 50th anniversary! Our company was founded in 1974 by two entrepreneurs, Gidon Cohen and Reuven Shaban, and it is still named after the name of one of them Gidon Cosmetics.
We began by producing hairdryers for hair salons, followed by the distribution of a complete range of accessories for hair & beauty salons.
Around 1984, we became the sole distributor of Indola in Israel. Thanks to our dedication to the distribution of this brand for more than 20 years, Indola became one of the major 3 brands in Israel in the hair professional sector, reaching much higher notoriety than in other countries.
In this period, we also established business relationships with brands like Maletti, Takara Belmont, Olaplex and many others.
In 2010, when Henkel acquired Indola, things changed and the relationship with Indola ended. Since then we started concentrating on our own professional hair brand, Jul. In the domestic market, we started cooperating with L'Oréal, becoming the distributor of Matrix.
So now we can offer a complete service to our clients with our logistics, our academy for education and a complete range of products accessories and furniture. Everything is well-organised in our headquarters in Yavne in the middle of Israel, from where we can reach directly and quickly all our client salons".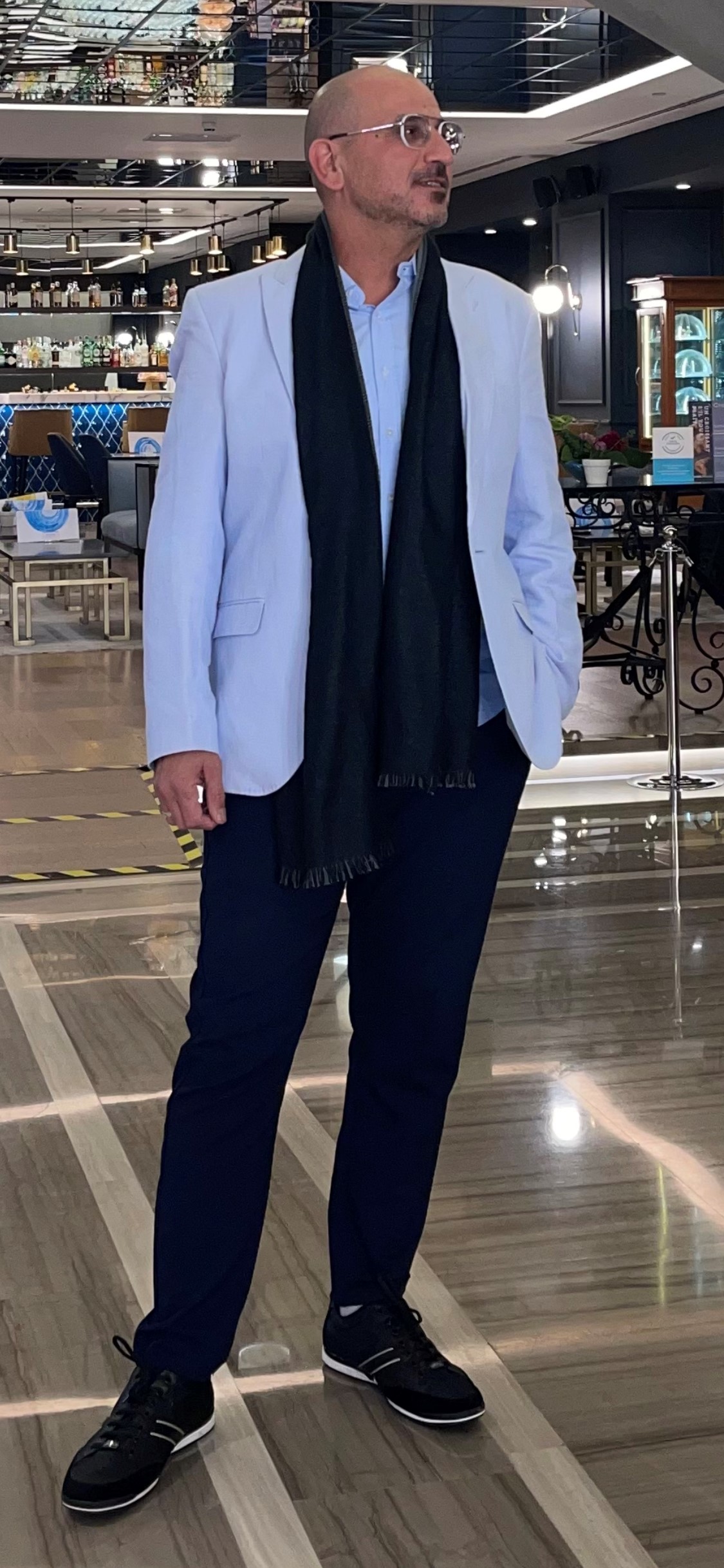 Can you tell us something about your personal experiences in the hair & beauty industry?
"I have been working in this company since I was a young man. I became the vice president working along with the two founders. After 17 years, I decided to leave Gidon Cosmetics to start my own company with another partner. We founded a herbal-based skin treatment company called Moraz, with very promising products. I worked there as an export manager for about 15 years and I built up a good network of distributors around the world. I was most successful in the Far East. I also had good distributors in European countries especially France. Developing this business we also enlarge our offer to Food Supplements and haircare products.
About two years ago, just after the Covid pandemic had started, the owner of Gidon Cosmetic gave me a call saying " It's time to get back home". They wanted me to develop a new export business. So I decided to sell my shares in Moraz and I joined the Gidon Group becoming Partner and CEO".
What does it take for a brand to be successful in Israel?
"In the professional industry, first of all, you must create the position of the distributor as a professional company. When we were negotiating with Matrix, they thought of us as a simple wholesaler that could buy a lot from them. We told them that we were not going to do only that, we were planning to build a training program, and put together a creative team to inspire and guide our client hairdressers. If you want to be a serious player in this market you have to position yourself as a distributor that can help the client build added value and you have to know well the market to interact with your clients and offer them realistic business proposals. Our clients think highly of Gidon they believe that if we deal with some product or service it must be worth their attention. This reputation is important for business. And the best way to build it is through education, the courses that we organise for our clients that improve their professional level at work and make them able to understand what is really important for the growth of their activity".
It seems a great commitment for a distributor to offer such a thorough total service for professional salons.
"It is a great effort we have been doing and we want to keep up in order to distinguish our level of service from the competitors".
How is your export activity going?
"We have recently started an activity of export –which is small, at least for now – that we intend to promote aggressively and increase. We already have some distribution in Cyprus, Greece and the USA and we are working to expand the dealers' network in the USA and Scandinavia. We are introducing our JUL series which has been completely redesigned. Our plans include the presence in some of the major shows around the world, starting from Cosmoprof Bologna next year".
What is your approach to exporting?
"We are putting everything we have into our export strategy.
First of all, you have to understand that when we approach a distributor we come with a full "basket", a complete offer that contains colours, bleaching powders, treatments, accessories chairs, washing units, hairdryers, I mean they get everything a salon might need to do its job. I believe this approach can be very appreciated by mid-size distributors that want to offer complete service but cannot organise everything by themselves.
There is another important value: our distributors will share our 50 years of experience in all the aspects of hair salon business including our own fashion production by our creative team and our original education and training".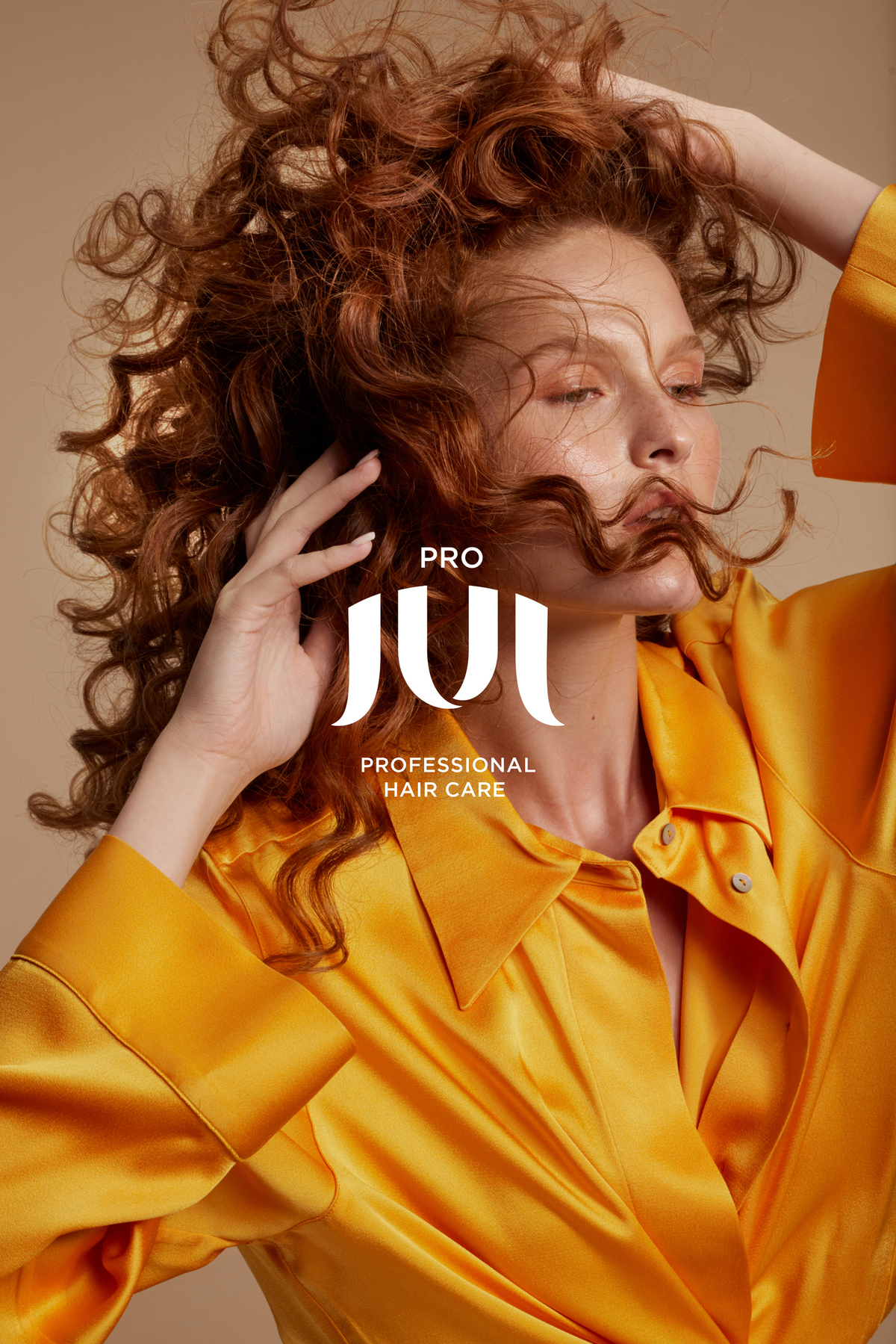 Which countries could be more interested in your brands?
"I think countries in areas like Eastern Europe, which do not have high-level brands of their own, might be attracted to our kind of offer because they are eager to find new professional quality proposals at reasonable prices".
How did the pandemic influence your company?
"As I mentioned, I joined Gidon right at the beginning of the pandemic and I have to say from the business point of view, it was an incredible period to learn.
In the beginning, our choice was to cut all not necessary costs to be prepared with a solid financial position for the unknown future that the pandemic was bringing about.
Therefore, we focused on profitable and strategic products.
We also invested in R&D to develop new competitive products, especially for our Jul Brand. Doing all this, we never cut the salesforce, even if in the other departments we had to let someone go".
How do you see the future of our industry?
" We work in a very interesting industry. We are lucky. Beauty will always be one of the main desires of mankind. For the future, I think we need to be more professional, accurate and transparent with our consumers. They are going to ask for more and more information about the product they use and of course, they will ask for natural solutions.
The export will also become more important: any company that will survive will have to export at least 50% of its production".