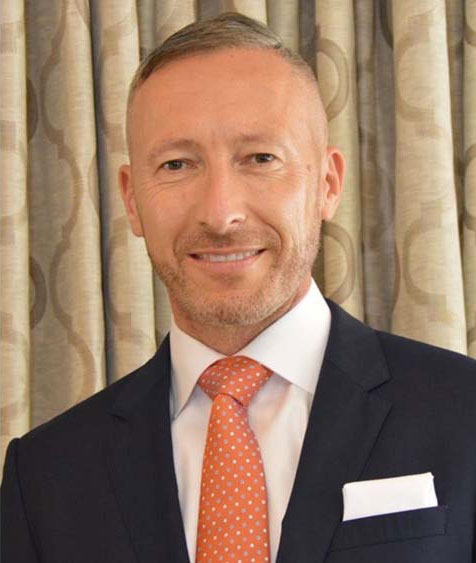 Expert in Marketing, Sales and International Business Development for key players such as Redken, Wella, Garnier and Bio Ionic, Ian Murphy is the beauty business executive that can drive the change.
Rick Hough, principal owner of the Bosley Haircare Products Company introduced the new CEO with "We're thrilled to welcome Ian to the Bosley team. Bosley's impressive medical direction has enabled the development of the Bosley Professional Strength hair care portfolio of products for both men and women concerned about hair loss. That combined with our comprehensive formulation and manufacturing capabilities provide a unique value proposition to its customers in a category with strong tailwinds. We look forward to taking this business to the next phase of growth under Ian's leadership."
Ian Murphy is actually coming back to the company where he already worked a decade ago. He proudly said, "having co-created the Bosley Pro Line 10 years ago, this is a personal home-coming. Space has changed dramatically over the past decade, with new channels and new players in the game. We need to play where the consumer shops and bring Bosley Doctor competency to answer her or his thinning hair needs. In 2020, look to Bosley, the thinning hair authority, for the comprehensive solution to thicker, fuller hair and scalp health."
The leading team of Bosley Professional Strength will also count on Martin Flaherty that has been retained as a consultant to assist Ian with distribution strategy. Marty is a veteran of over 40 years in the beauty industry. He is a "jack of all trades," having worked in major manufacturing companies including Avon, L'Oréal, Estee Lauder and Revlon.
In addition to Murphy and Flaherty, Mia Jenner has joined the team as VP of Marketing and Product Development. She brings her nearly 20 years of marketing experience in the beauty and wellness category from brands like Dermalogica, ORLY/SpaRitual, Ghd Hair and Toppik/X-Fusion. Jenner has successfully launched four brands during her career, three of which she co-created, winning numerous product innovation awards.
Rounding out the new team driving growth at Bosley Pro is Chona Lopez who has been appointed Director, Operations & Finance. Lopez has enjoyed a successful 20+ year track record within the hair care category, contributing to the success of Sexy Hair Concepts and recently Henkel.
Bosley Professional Strength's comprehensive product line includes daily-use hair and scalp cleansing and treatment systems, volumizing styling products, and Minoxidil re-growth treatments. A leader in the hair loss and thinning industry for 45+ years, Bosley Professional Strength hair care is the "go-to" choice for professional stylists and their clients. They offer both in-salon treatments as well as take-home solutions for anyone struggling with fine, thinning, or weak hair.