China, the most criticized country when it comes to animal cruelty, is about to issue new rules to drastically reduce testing for cosmetics. But the practice extends far beyond the confines of China…
Cosmetics brands engaging in cruelty-free conduct have been struggling for years to find a way around the animal testing requirements that authorities at the Chinese National Institute for Food and Drugs impose on cosmetics production, as well as the long and difficult registration process that ensues.
Currently the law requires tests on all cosmetics imported inside the Chinese territory, while products sold via cross-border channels are exempt.
Pressured by Chinese consumers' heightened sensitivity toward animal rights issues and their inclination to buy cruelty-free cosmetics, Government institutions have studied a new set of regulations that reflect this trend.
The new measures – that are under approval and should come into effect at the beginning of 2021 – introduce an important change: imported general cosmetics, such as shampoo, make-up and body, will undergo the same requirements as the equivalent domestic products.
This appears as a great advantage for companies from all over the world who would like to find a quicker and easier way to enter the Chinese market. In fact, to qualify for toxicology test exemption, the new rules require cosmetic companies to have a Good Manufacturing Practice certification from the authorities in their own country; however, China has not as yet specified which authorities will be included. The risk of misunderstanding and confusion is high, as is always the case when confronting Chinese bureaucracy.
We should be able to expect that the forthcoming rules, formulated by China's National Medical Products Administration, will allow the sale of many imported cosmetics that won't have to be tested on animals.
Once foreign brands are allowed to declare themselves as 'cruelty-free' in the Chinese market, we can expect changes pertaining to domestic manufacturers, who won't want to be morally disadvantaged by foreign importers.
This doesn't mean that China will be entirely animal test–free. We mustn't forget that manufacturers of "special use products" will still be required to undergo such tests. Special use cosmetics are those with functional claims, including but not limited to hair dyes, hair perms, whitening products, sunscreen products, and anti–hair loss products.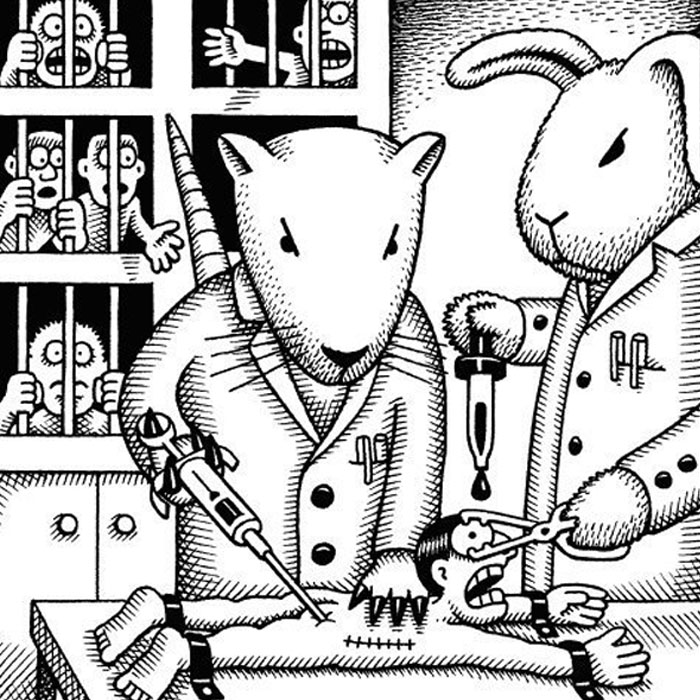 It's Not Only China in the Spotlight
Cruelty Free International has published a most accurate and comprehensive statistics on animals being used in scientific experiments worldwide.
They estimate that at least 192.1 million animals were used for scientific purposes worldwide in 2015.
This figure includes an estimated 79.9 million experiments on animals as well as millions of other animals who are killed for their tissues, used to breed genetically modified animal strains, bred but not used, or killed as surplus.
The top 10 animal testing countries in the world are:
China (20.5 million)
Japan (15.0 million)
United States (15.6 million)
Canada (3.6 million)
Australia (3.2 million)
South Korea (3.1 million)
United Kingdom (2.6 million)
Brazil (2.2 million)
Germany (2.0 million)
France (1.9 million)