With salons starting to re-open in some US States, innovative safety and sanitation processes are ascending high on the list of priorities in the need to mitigate the spread of COVID-19.
With many states taking reopening initiatives depending on Covid-19 contagion trends, salon owners are obliged to comply with both CDC and state sanitation and public health guidelines. A further option is what Ralph Anthony Capozzi, owner of Capozzi & Co Salon(NY), is focusing on: cleaner safer air.
Capozzi had a new ventilation system installed to help purify air in the salon. The quiet inline blower and backdraft damper are engineered to filter unhealthy chemicals and particles from the air above each work station.
"Dirt, dust and other toxins are filtered out, providing cleaner air for both my staff and our guests…it's another layer of security and I hope it makes people feel more comfortable," says Capozzi.
The main concern that justify the installation of air purifiers is to ensure a very quiet and relaxing salon experience. To this aim the
Round Ventilated Light Platform inline fan is remotely mounted, and it also features a near-silent inline blower and 6" backdraft damper.
"While a backdraft damper allows contaminated air to flow out, it also prevents any contaminated air from re-entering the salon environment. In this way, chemicals from colouring, Brazilian Blowouts, cut hair and other harmful elements can be filtered out while clean air is recirculated in," explains Blair Hopper, CEO of Freestyle Systems.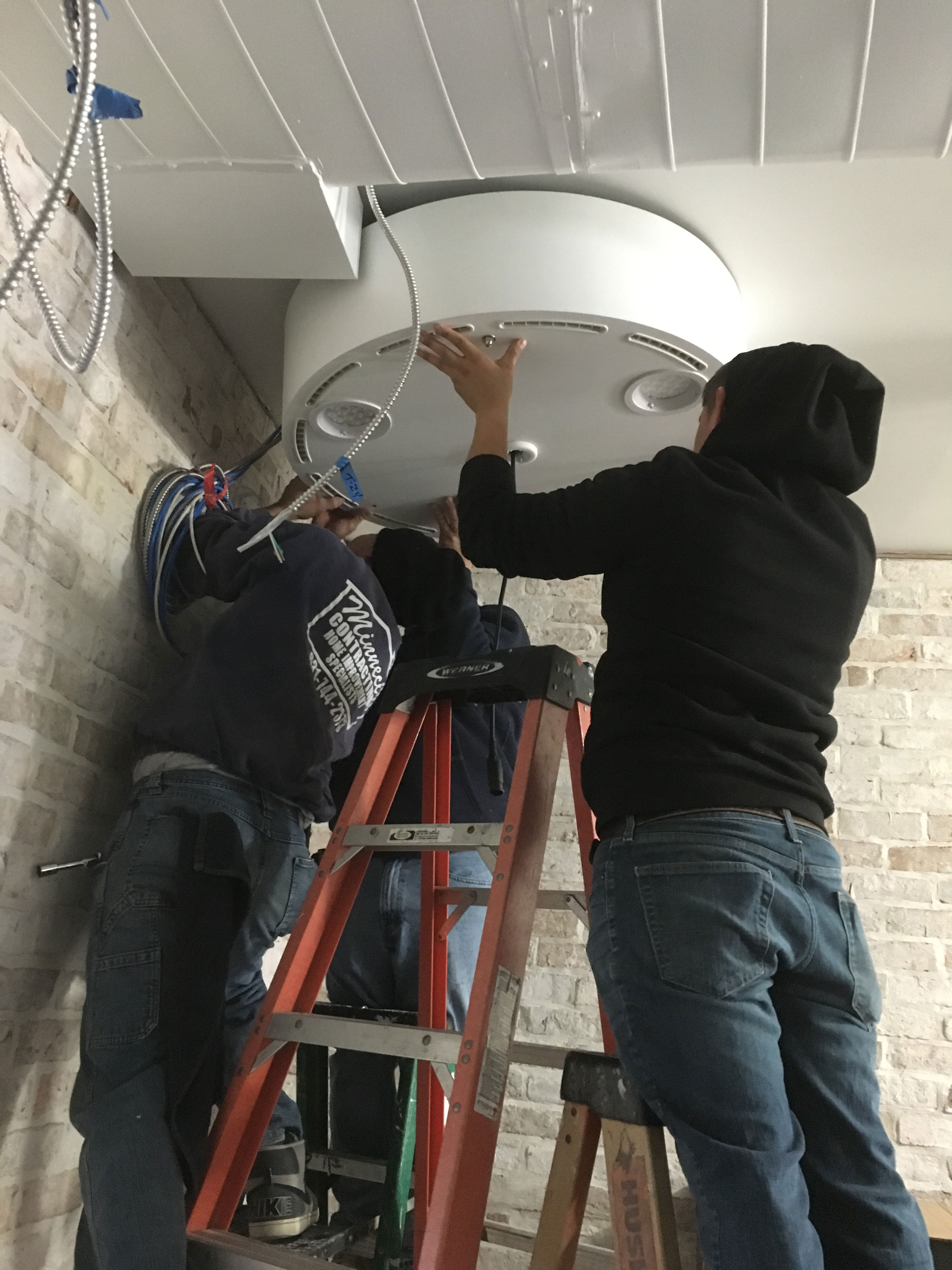 Freestyle Systems is a leading technology provider of patented health-conscious solutions for salons and spas. Their products elevate décor, aesthetics and function, as well as provide solutions to problems that can threaten stylists' careers. For example, the Freestylist Support System is the world's first and only weightless blow-drying system and one of the most ergonomical in the industry. Thousands of stylists rely on it to reduce repetitive stress injuries, eliminate cord tangles and optimize blow drying efficiency for longer and healthier careers.
Another important tech improvement are the SpectraLights, LED lights designed specifically for salons and highly energy efficient. With these lights, both colourists and guests can achieve a very accurate colour reading results that closely match the sun's visible spectrum.