Estetica Export has interviewed Marinko Bosnic, Export-Import Manager of Alexandar Cosmetics, one of the major Beauty Product Distributors in Serbia.
Could you tell us more about your company?
"Our core activity is, in short, "support for beauty". To be more precise, we deal with the distribution of beauty products intended for the professional salon, but also for personal use. Years of experience have taught us to listen carefully to the needs of our clients. With this in mind, we distribute over 35,000 products, covering more than 100 various brands – numbers that are still consistently growing.
Our headquarters are in the midtown area of Novi Sad – Serbia – spreading out over 1,500 sqm. Our customs warehouse and packaging facility are nearby, plus our educational centre which covers 2,500 sqm. Our central warehouse is located on the outskirts of the town with the total area of 20,000 sqm. Thanks to the exceptional logistics, we can quickly deliver to Serbia, Montenegro, Bosnia & Herzegovina and Northern Macedonia. Our distributive chain is composed of more than 150 sales points which have been operating under the brand Alexandar Cosmetics, while our online shop is available to customers all over the world.
Meeting the demands and needs of our clients has always been our priority, which is why we have been doing business successfully for more than 30 years. Numerous cosmetic and hairdressing salons are among our loyal clients, as well as spa centres, make-up studios, and academies. We strongly believe good communication, professionalism and teamwork – these are the reasons behind our successful network of loyal clients".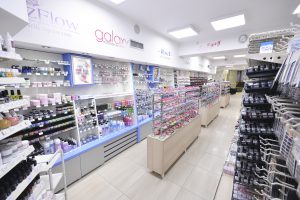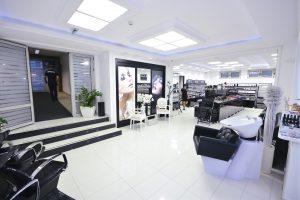 Which brands have you been working with?
Which was the first brand you started importing?
"From the very beginning we have been oriented towards Italy, a country that has always been top in the field of beauty and cosmetics. The first brand we began cooperating with was Kiepe, then Free Limix, Techno Elettra, Arco Cosmetici and many others. We are particularly proud of the fact that all brands we began collaborating with are still our partners".
What does a brand need to be successful in your market?
"First of all, quality, because it is what we want to offer to our clients. Furthermore, it is of great importance the brand is well-conceived and built according to world trends. If the brand is well promoted and is attractive to customers, but does not have a quality, it will never achieve real success and everything that is accomplished will be short-lived".
We know you import Techno Elettra products, would you be so kind to tell us more about your collaboration and why you chose this brand?
"Techno Elettra was one of the first brands we started doing business with, and from the very beginning, we recognized their great potential. We were certain the products of this brand would have successfully satisfy the needs of professionals in our region. Our clients have immediately appreciated the classic Italian design and they are very satisfied with the quality and features of these products. Techno Elettra is seen as a reliable partner, and our co-operation has grown into a real friendship lasting over 20 years".
How did your company face the problems that pandemics caused? How are you getting along nowadays?
"The pandemic has inevitably changed the rules of the game in all sectors of the global economy. From the very beginning, it was absolutely clear that the most crucial idea was to contribute to preventing the expansion of pandemics. It was obvious that in the period of lockdown, the only way how to continue doing business was solely online and thanks to our online shop, we were able to meet the demands of our customers".
What are your hopes and plans for the future?
"One of the key values of our company is a continuous teaching process and improvement. We regularly organise education projects and seminars, so we can share our knowledge with our clients and customers. Our programmes represent a unique opportunity to introduce the latest product lines to all who are interested. We are about to complete our new educational centre and we are planning to carry out programmes and individual training on professional make-up, artificial nails, eyelash extensions, permanent make-up and other training projects that are suited to our clients. Our educators are all experts with international awards".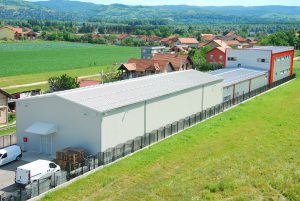 Do you believe online activities might help you in doing business?
"Online activity is a constituent part of the modern age and everyday routine is now inconceivable without the internet. Besides the fact that we have an immensely powerful web shop – is one of the pillars of our business activity – our online activities are directed to the promotion of our products over social media, following the latest world trends and creating new contacts".
Do you participate in online fairs? Do you find them useful?
"Bearing in mind that pandemic is the time when people are physically isolated and prevented from traveling, online events proved themselves as a very useful means for presenting new products, latest techniques, gaining new knowledge and creating new contacts. We are regular participants in online activities, and they have been of great importance to us. However, they cannot completely replace live events".
Do you intend to participate in any beauty events soon?
"We are regular participants in the most eminent world events in the field of beauty. We communicate with the renowned world and domestic experts daily, so we might carefully choose brands to be added to our catalogue. We follow up the latest trends from the whole world carefully, and we sincerely hope that big world beauty events will soon take place in person; we will certainly seize the opportunity to attend them".