Beautyistanbul continues to support international trade by offering an online meeting place for buyers and manufacturers: the next appointments are to take place from 26th – 27th May.
While the beauty industry awaits the next physical exhibition of Beautyistanbul – due from 14th -16th October 2021 – the organiser continue with their programme aimed to help the industry overcome restrictions by utilising digital tools and its rich database. With already over 12,500 registered buyers from 175 countries, plus over 5,000 products uploaded since January 1st, 2019, the Beautyistanbul O2O Online Platform is a clear leader in the hybrid exhibition sector.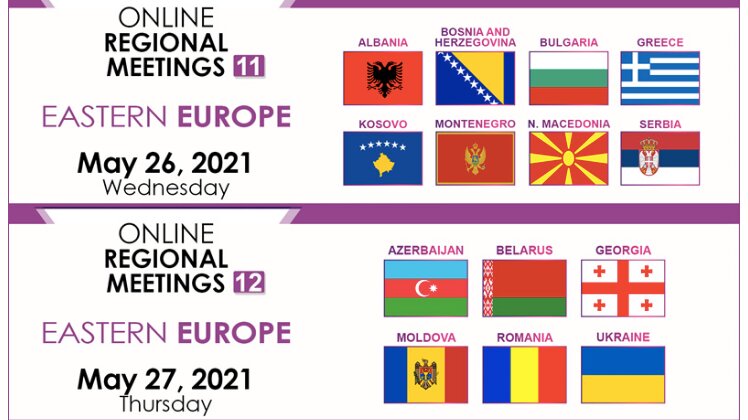 The programme already boasts remarkable numbers as it has brought together 1,400 distributors from 81 countries during the 10 meetings held since September 2020.
The next two appointments will cover the fast-developing area of Eastern Europe and are scheduled as follows:
⁃ Eastern Europe Meeting 1 will be held on 26.05.2021, Wednesday on ZOOM, (from 14,00 to 17,00 Istanbul time GMT+3) hosting buyers from Albania, Bosnia, Bulgaria, Greece, Kosovo, Montenegro, North Macedonia and Serbia.
⁃ Eastern Europe Meeting 2 will be held on 27.05.2021, Thursday on ZOOM, (from 13,00 to 16,00 Istanbul time GMT+3) hosting buyers from Azerbaijan, Belarus, Georgia, Moldova, Romania and Ukraine.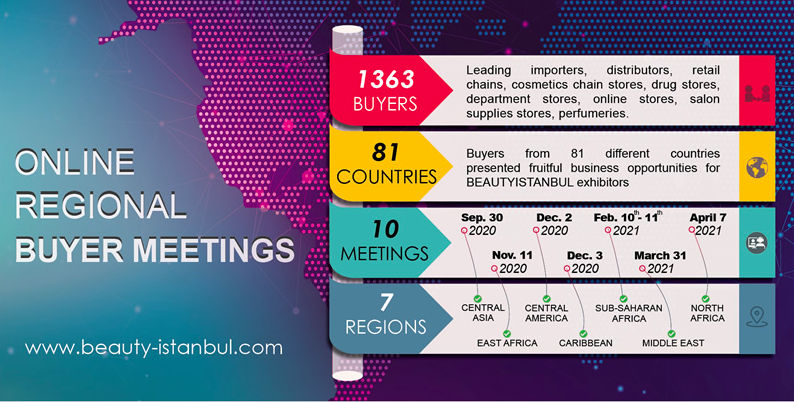 Online Buyer Meetings feature over 200 buyers, importers, distributors, wholesalers, cosmetics chain stores, retailers, pharmacy chains, supermarkets and online stores interested in personal care, colour cosmetics, home care, hair care, perfumery, skincare, dermo cosmetics, OTC products, natural & organic products, professional beauty and private label categories and more.