The 4th edition of the Turkish hair & beauty fair is taking place from September 27th – 29th 2023. It already promises to establish new record number of exhibitors, participants and exhibition space.
An impressive work promotional campaign and an ongoing commitment to enhance the experience of international buyers visiting the fair, have made Beautyistanbul one of the most anticipated events in the industry – and by large the fastest-growing exhibition in the world.
The next edition will be held from September 27th – 29th 2023 at the Istanbul Congress Center-Lutfi Kirdar-Hilton Convention Center in Taksim-Istanbul-Turkey. According to the bookings already confirmed today, it is adding 2 new halls, reaching 800+ exhibitors from 60 countries across a total of 7 Halls. Thanks to these numbers, the fastest-growing exhibition in the hair & beauty industry preserves its place among the top 5 biggest cosmetics exhibitions worldwide.
Beautyistanbul 2023, will be even more international and will better cover all sectors, including brands and suppliers of cosmetics, beauty, haircare, home care, private label, packaging and ingredients.
Country pavilions will also increase to over 13. These will include Italy, France, Brazil, Poland, Ukraine, South Africa, Malaysia, Egypt, Pakistan, Russia, South Korea and China.
In total, the organisers expect the participation of 15,000+ international trade visitors from over 160 countries including buyers, importers, distributors, wholesalers, cosmetics chain stores, retailers, pharmacy chains, supermarkets, online stores, brands and manufacturers, making Beautyistanbul the most international event in the hair and beauty industry.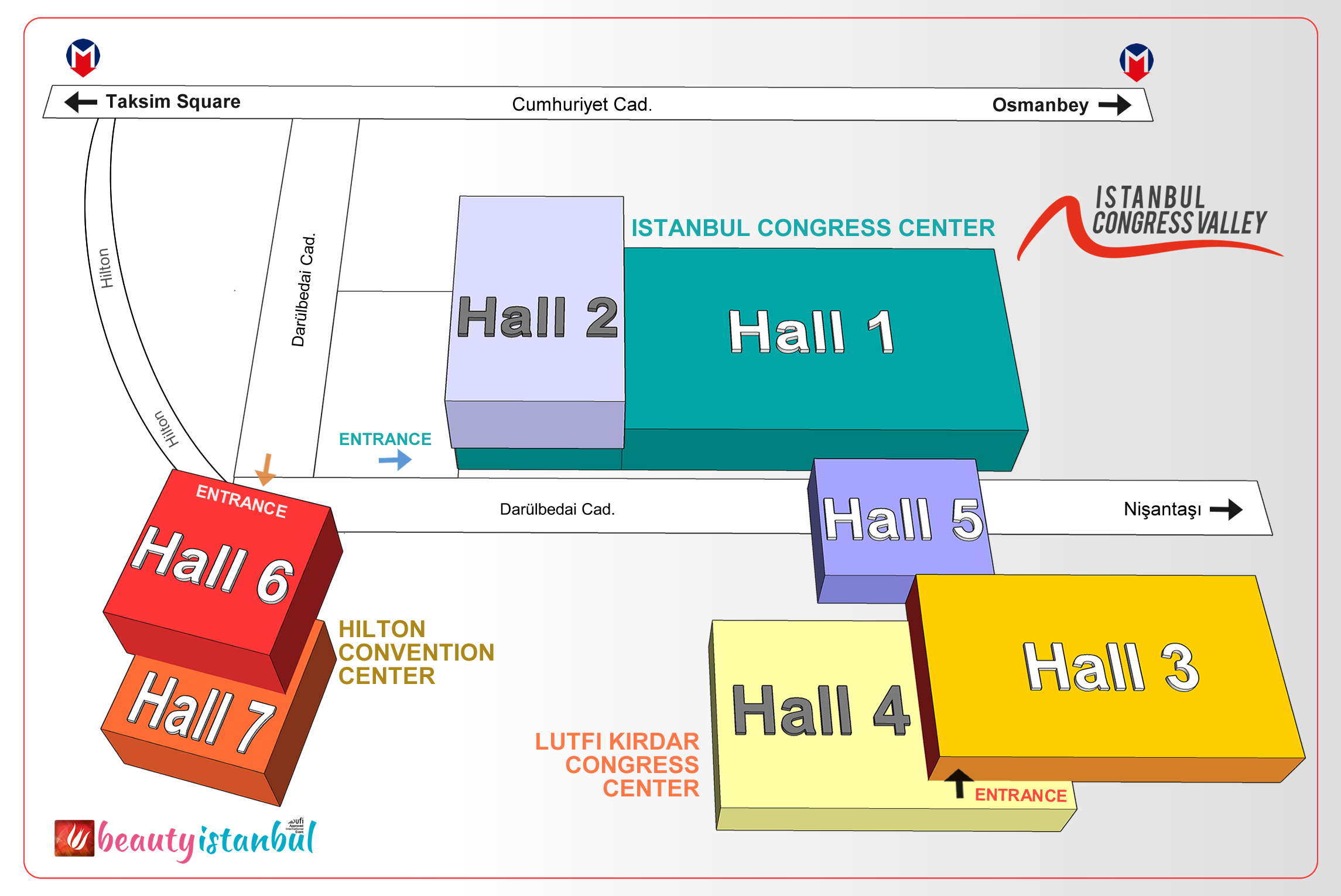 Beautyistanbul Online Platform
A great boost to facilitate the trade at Beautyistanbul is brought by the renewed Online Platform where participants can browse through 29.000+ visitors from 190 countries and 680 exhibitors from 59 countries, showcasing some 6,000+ products.
For exhibitors, this represents the perfect tool to attract visitors, find registered visitors, send messages directly or set online meetings, arrange 1:1 meetings at the booth, see who has viewed the company profile or products, and follow up post-event via lead data and mobile app badge scanner.
At the same time visitors are able to browse the list of exhibitors, brands and products; check out exhibitor profiles and product details; contact exhibitors via messaging or setting online meetings and also set up 1:1 meetings during the exhibition.

For detailed information: www.beauty-istanbul.com