Estetica Export has interviewed Daniele Braglia, Commercial Director of Vezzosi Design – a dynamic and stylish Italian salon furnishing brand which has just renewed its website and public image in preparation for the new challenges ahead.
Vezzosi was established over 40 years ago in Albinea, Reggio Emilia. It has become one of the most popular and appreciated Italian brands in the hair salon furniture business.
What are the main characteristics of your company?
We manufacture exclusively in Italy; our products range is in the mid-high level of the market and has become very popular throughout Italy and internationally, especially for our design and custom-made production of furnishings for hairdressing salons, barbershops and beauty salons.
The company is run by 3 families that work together with different responsibilities. Besides Italy, our major markets are in Europe, with France being our biggest foreign market.
The combination of different types of styles, including industrial, modern and minimalistic lines, expresses the entire character and philosophy of design that we take forward with a great sense of commitment and care. This results in important collaborations with famous designer and form artists. The CURVE and POD collections in fact came about from Denis Santachiara, a revolutionary and visionary inventor with a global standing.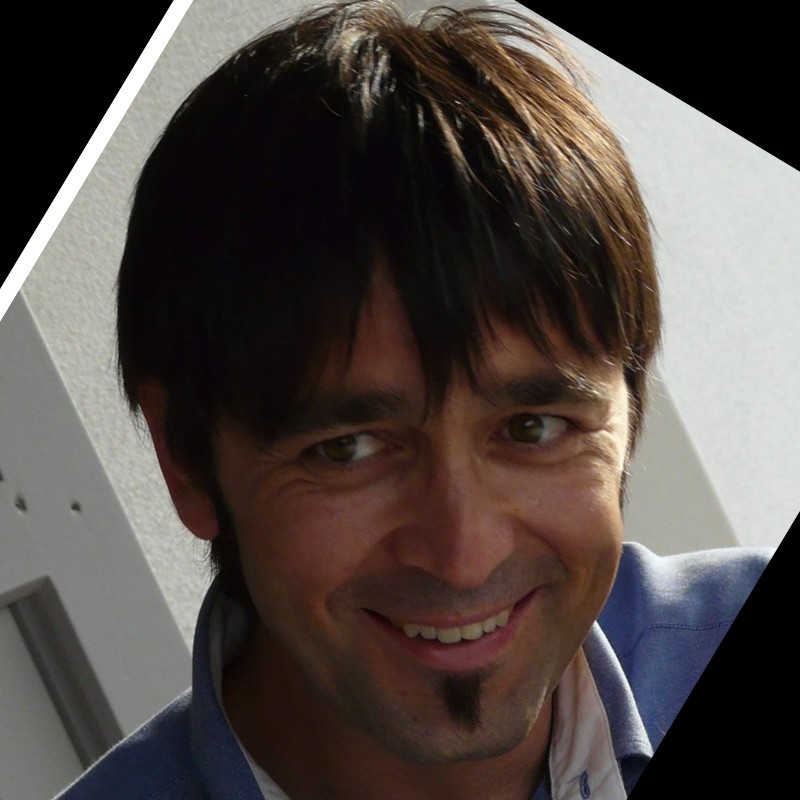 What kind of distribution do you have in foreign markets?
Mostly we work through distributors. They can belong to a different kind of business, such as interior designers or wholesalers, sometimes even architects. What is important for us is to have competent partners in the territory where we operate so that we can offer the best service to our clients that goes from the first assembling of the furniture to the maintenance and the post-sales trouble solving.
What are the main markets you are interested in now?
I believe there still is space for our development in Europe. Even if we are present in most countries, some areas could be better served, for example, in Northern Europe. Considering the fact that we have just renewed our website, we are investing in a big promotion campaign based mostly around Google Advertising.
How did you restyle your website?
Despite being in times of crisis, we decided to make an important investment in our website, as we believe this was the right moment to make a further step in the direction of digital communication. This resulted in a complete renovation of the image of our website; we introduced all the components of our company from manufacturing, to research to marketing and distribution, even the Internet domain was changed. We did all that with the support of an important digital agency that also takes care of our communication on social networks. The most significant changes have been on the image of our brand. It's not e-commerce, we wanted to position ourselves at the proper level. We leave the e-commerce stores to our local distributors.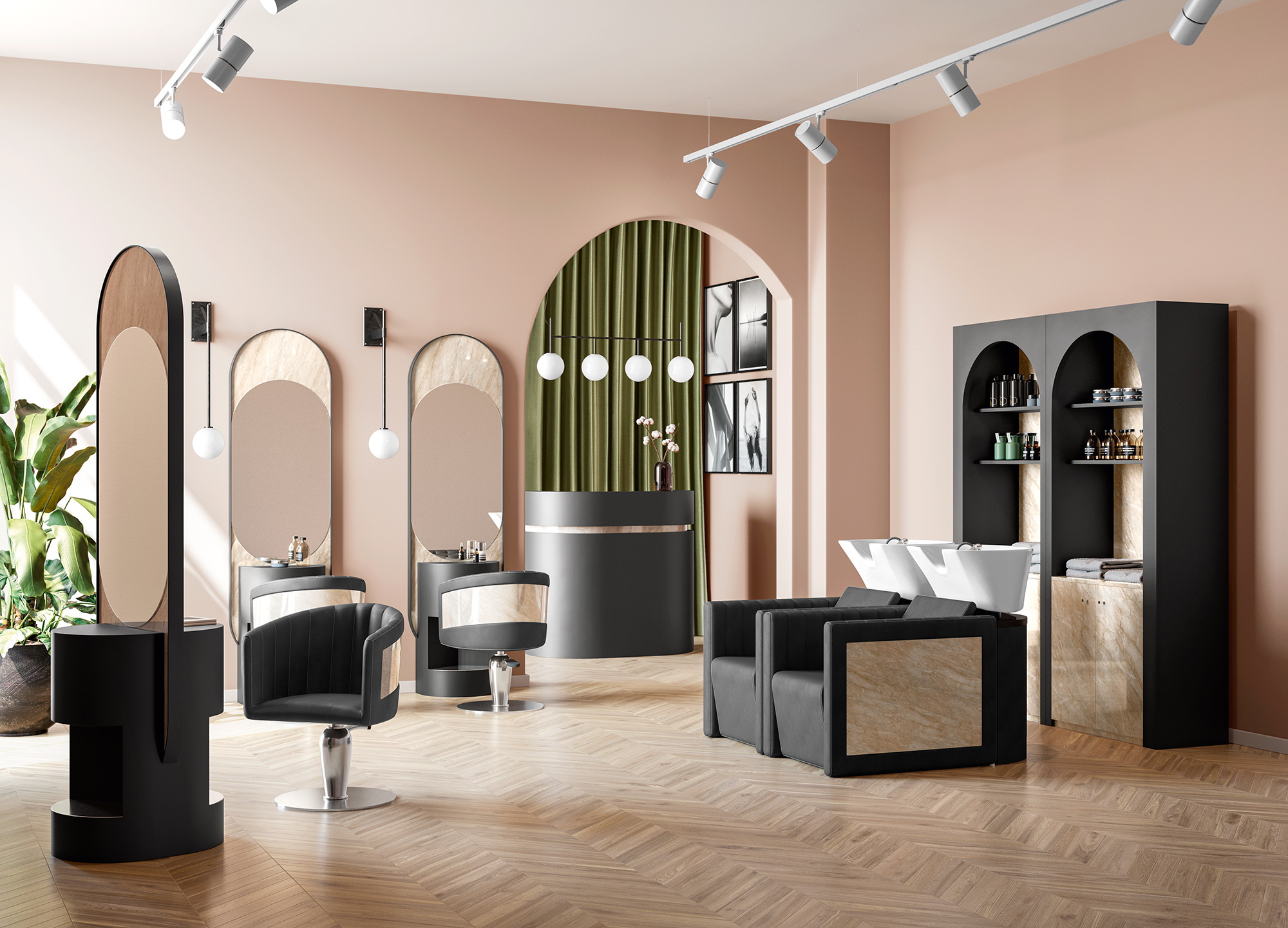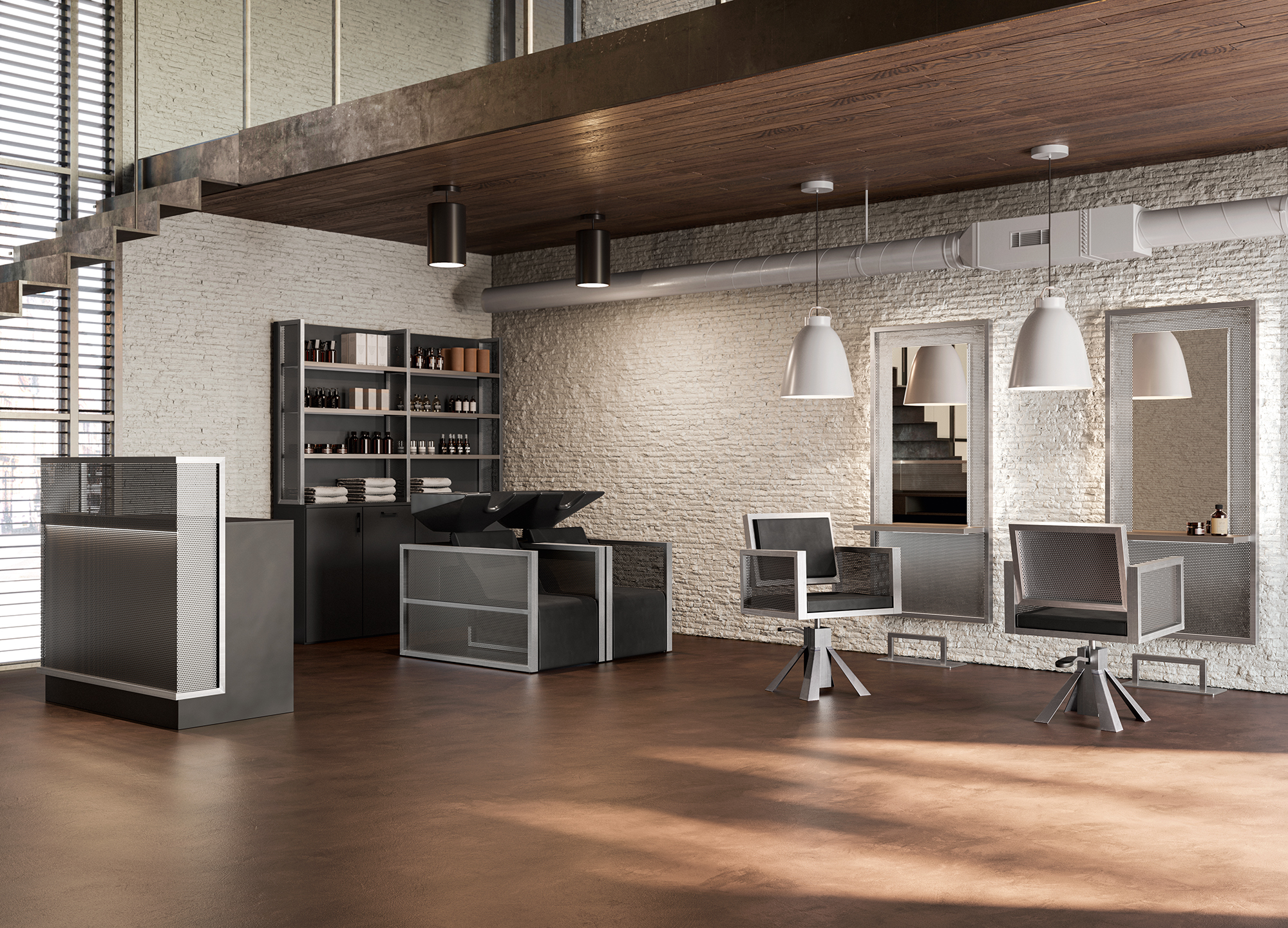 What is the distinguishing point of Vezzosi?
Sensitivity – our ability to perceive the need of every shop and personalise the solution. We work with a lot of bespoke products, special materials and we can solve the furnishing problems in any kind of salon. This is something our competitors cannot do as well as we do. We are organized to offer similar service in every country we are present, thanks to the close cooperation with our local partner and the good communication that allow us to get a precise project to be realized in our factory in Italy.
How did you face the crisis of 2020?
It was not an easy period and still now we are going through hard times, especially for our market niche. We know hairdressers paid a lot having to close down for many months. In this situation, the changes of furniture and redecoration were not a priority and a lot of work has been delayed.
In 2020 our sales shrank just a bit, but we found some ways to balance the books. For example, we invented a special protection in plexiglass that can be placed around the basin so that the hairdresser and the client would not be in direct contact.
What are you hope for the future?
We still have a long way to recover and get to a situation similar to the pre-pandemic. We believe we'll have to see what happens next Autumn, if the situation improves as many experts say, we will witness a great bounce-back across many activities.
Do you miss trade fairs?
Sure I do. We used to participate in many international fairs, they have always been good business for us. So we look forward for the reopening of the hair beauty exhibitions all around the world!