The post-pandemic edition of Beauty Fair Sao Paulo (Brazil) is ready to take place from November 20 – 23 2021. The venue is the Expo Center Norte in São Paulo and the event will showcase brands from Brazil and elsewhere across the make-up, beauty products, skincare and hairdressing sectors.
There's high expectation for the return of this leading event for South America Cosmetics, especially considering the long period of absence of beauty fairs and how this has influenced and changed the industry in so many ways.
As the event approaches, Cesar Tsukuda, General Director of Beauty Fair, addresses the international community with these words: "We've been talking in recent months about how the beauty market is warming up again; about the need to adapt by professionals who want to prosper and how we should prepare for the large number of ​​opportunities that are emerging.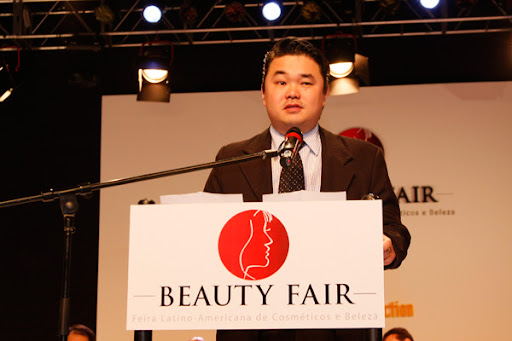 "It has become clear that in two years' time there will be two types of professionals: those who will not survive the crisis and those whose businesses will grow as a result of it. Everyone in this second group has one thing in common: they all started to act at the right time.
Beauty Fair 2021 will mark this great rebooting of our industry for retail outlets, salons and professionals; we want to be protagonists in this unique moment of transformation.
I am proud to say that we have been the largest beauty fair in the Americas for the last 17 years. We have built a relevant business and relationship platform for the market and this leadership is a huge responsibility for us. I'm absolutely sure that we are all passionate about the beauty market, and want to live this moment of transformation with optimism. My invitation is for us to do this together!
From November 20th – 23rd at Expo Center Norte, in São Paulo. The biggest beauty fair in the Americas is back and, along with it, a diversity of launches, products, news, training courses, business opportunities, moments to meet friends again. The invitation is made and I look forward to seeing you all again. I take this opportunity to thank the professionals who are part of our campaign, photographed before the pandemic: Ana Paula Vilar (manicure), Juliana Rakoza (makeup artist), Romeu Felipe (hairdresser), Sandra Buslik (beautician) and Eduardo Muller (barber). They represent the strength and talent of our market".
For more information and a free invitation to beauty professionals, check the website.