Founded in 2007 in Herisau/Urnäsch, Switzerland, Trinity Haircare is a family-owned company which focuses on family values and a personal approach. They have a simple and clear philosophy: 100% salon exclusive for professional hairdressers. This means no wholesalers and no internet sales.
EsteticaExport has interviewed the Managing Director, Robin Schenke.
Can you tell us the story behind Trinity Haircare?
"I started working for Trinity haircare in 2010 when I became the distributor for the Benelux. There, I worked with my wife and my brother. Later, in 2012, my wife, who is a very skilled hair educator, was asked to become the creative director of the company. We started creating our own collections & trend presentations and founded the TRINITY European Artistic Team. I became Managing Director in 2015 and I moved to the new head office in Sankt Gallen – Switzerland. In 2016, we took over our former 3rd party distributor in Germany and we started running the German business directly. Now, my wife is still running the Benelux distribution together with my brother".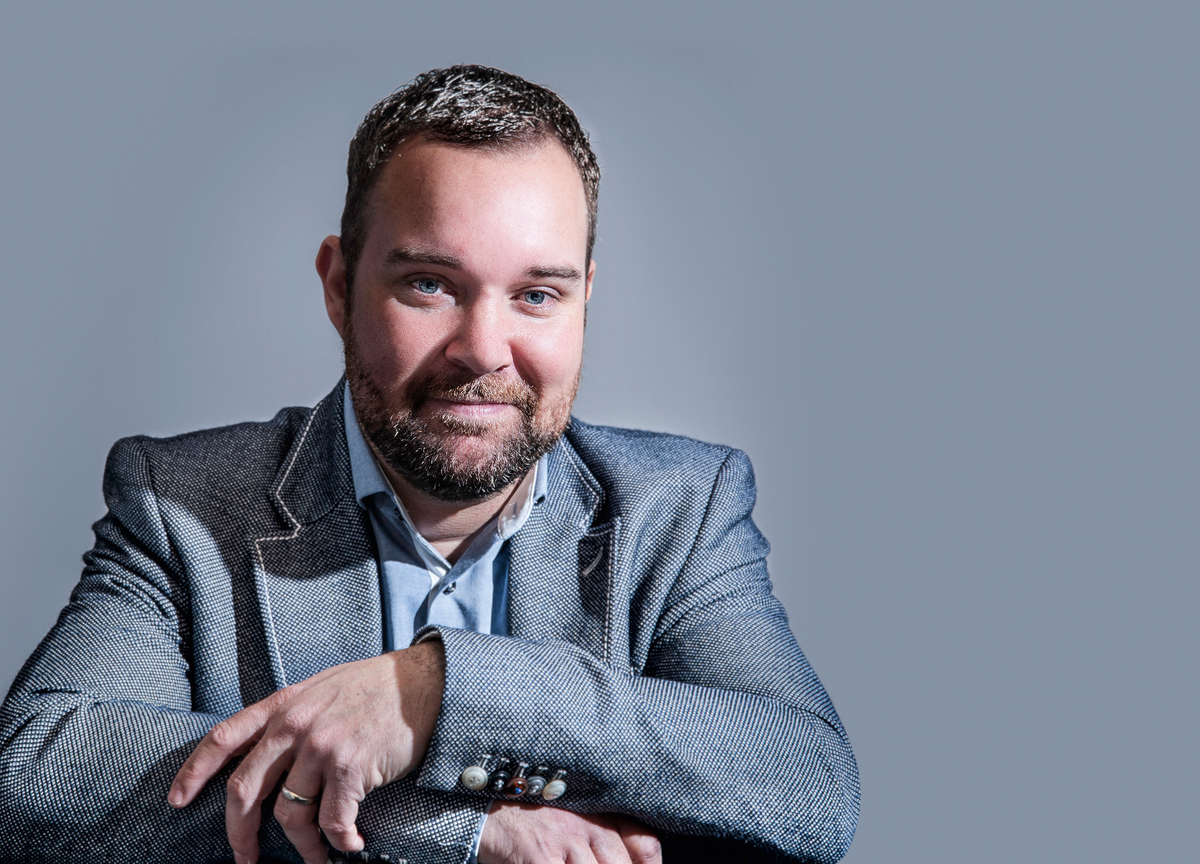 How is your production organised?
"We develop our formulations by ourselves in two labs – one in Germany and one in Switzerland. We have a small production line in Germany that we use for samples and then we rely on different third party manufacturers based in Switzerland, Finland, Austria, Germany and Italy – each one specialising in a certain kind of products. We ship from a central warehouse location in Augsburg, Germany. This is mainly because Switzerland is a non-EU country.
Being a Swiss company, we are subject to registration both in the European Union and also Switzerland itself, where tests are even more thorough and stricter, thus ensuring the high quality of our products".
What makes your brand so successful?
"The people behind it, combined with our clear strategy and our open & transparent way of communicating and doing business.
On top of this, we are a true storytelling brand. This means that every product or range comes with an explanation, a description, guidance on how to use it, but also with a story on how to promote and sell it. This is ALWAYS based on the truth, because that should always be at the heart of everything we do.
Furthermore, we are 100% salon-exclusive. We create everything ourselves, including collections, education, strategies, stories, shows and presentations. We do this with a very small team to maintain the focus and to keep it personal.
We do not have the vision to become the biggest, we want to become and be seen as the best and the most trustworthy brand in our market!"
What is the importance of Export for your Brand?
"Export is what makes us grow and what ultimately makes us international and more well-known. We know our status and our position in our industry very well: we are rather small, but flexible and very good in terms of the quality of our products, collections, support, education and storytelling. Therefore we are confident we can grow everywhere.
We are from Switzerland, which speaks for a lot of positive things, such as transparency, focus on quality and a clear focus on nature & sustainability. It's all very clear and straightforward: we have 1 export price list and it applies to the entire world. It's easy, non-negotiable and totally transparent. ".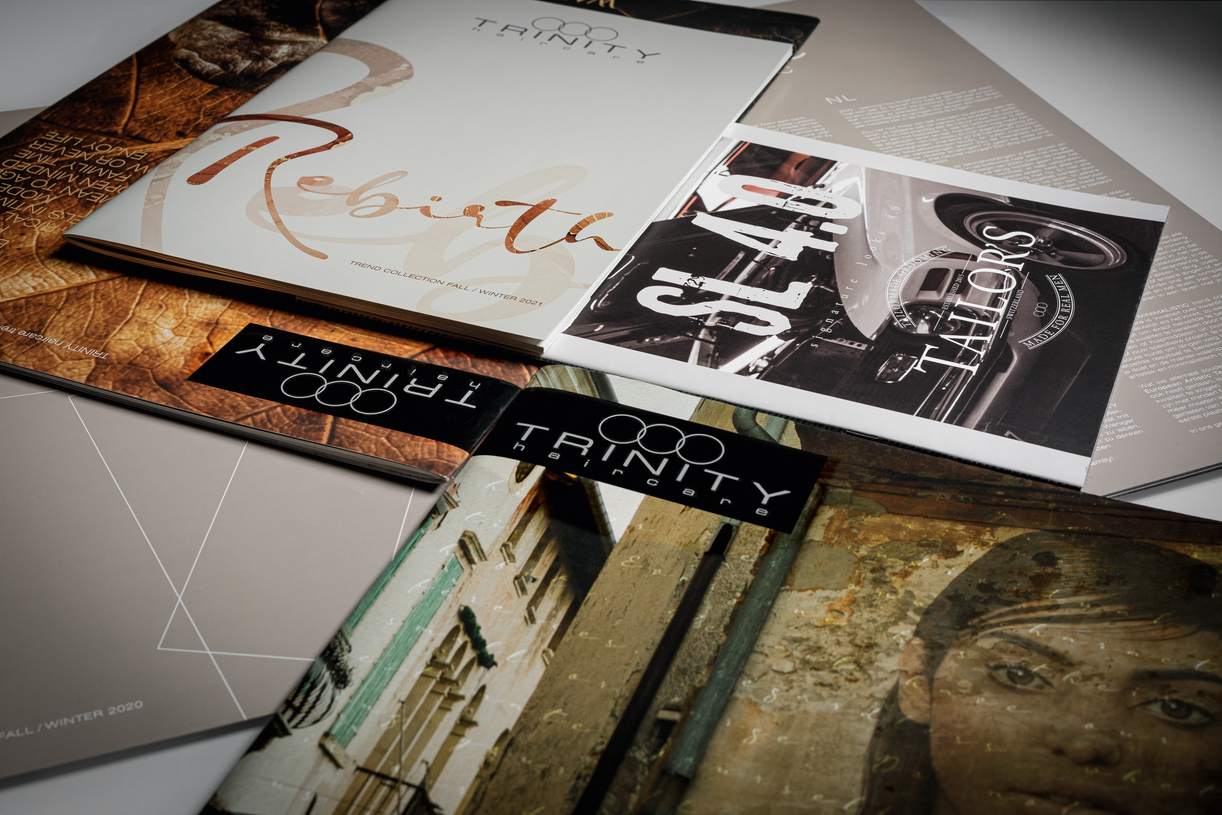 Which country are the best markets for your brand?
"Trinity started to show interest in foreign markets very early. In 2009 we were already present in Germany, Austria and Switzerland.
By 2014 we reached a total of 8 countries and got listed on the global PETA list. The export growth kept increasing until 2019 when we reached a total of 22 countries and almost tripled our turnover compared to 2014. From 2020 – to 2021, during the pandemic, we focused on maintaining what we had achieved, keeping to our strategy of not selling online, even when times were very hard during lockdown. In many countries, we have only been opening in the last 3-4 years, so we need to see what will happen with these going forward. A lot depends of course on our local distributors, since ultimately it is up to them to make TRINITY a success in their country!"
What are your expansion plans in the international markets?
"We have just attended the ABS Chicago in April for the very first time as an exhibitor, since we would like to start in the USA through either the main importer or several distributors or a combination of the 2. Within Europe, there are still some countries we need to conquer, such as France, UK, Italy and Poland. And finally, we would like to also move East, so MEA and maybe even Asia. Since the start, we have been focusing mainly on Europe, but we believe we are ready for the next step. We have for example started in Israel in 2021 already.
How has your company faced the troubles brought about by the Pandemic? How are you moving forward now?
The best way we can: staying positive and as cool and as optimistic as possible! Of course we also had to look at our costs to see where we can save money, hold back on large investments and prepare for a time when everything could be open again. Very importantly, we kept communicating – within our team, with our customers, suppliers and anyone else we're involved with.


What are your hopes and plans for the future?
"We are ready for the future. Our product base is very well balanced and structured and we have NEW formulations and NEW packaging concepts, so here we have a strong basis to build on. Our team is ready, our education team is all fired up, so we are ready for the future!
We do want and we do need some NEW countries to expand into in order to maintain our level of growth, which is important to always come up with new things, to stay innovative and to stay financially stable of course. That´s why we have a strong focus on Export in 2022 and 2023. We intend to participate in several international fairs and organise big international TRINITY events. The first one we are having in Rome in April 2022, to reconnect with our network of distributors. On the product level, we want to focus on COLOUR in the coming years. We already have a huge range of colour products & services".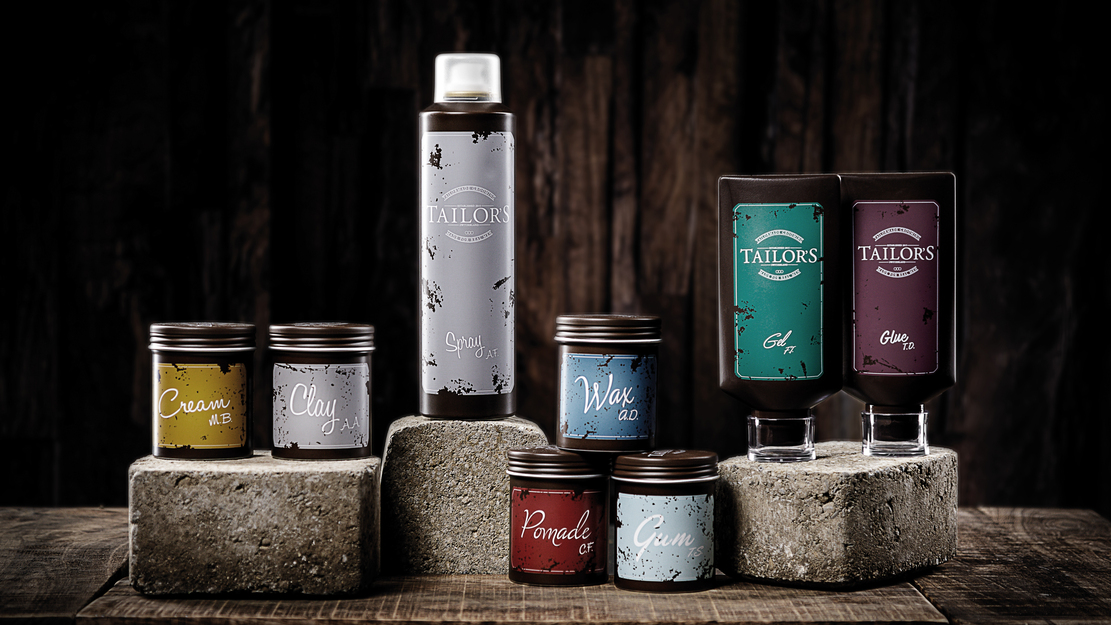 Do you believe Online activities can help your business?
Yes, certainly, but only in a supporting role, using Instagram, Facebook, TikTok and other platforms to engage, post videos, tutorials, do live presentations, post pictures of products, events and education. They're also great for communicating with our fans and our TRINITY family out there. We use all of these platforms as a form of promotion, but NEVER for sales".
Stay update on international trade fairs and the latest market news: follow Estetica Export on LinkedIn.