With manufacturing and digital platforms already in place, many brands are simply doing more of what they already do best to help beat the Covid-19 pandemic – everything ranging from targeted manufacturing through to online education and creative tutorials.
There are so many inspirational stories doing the rounds which demonstrate how everyone in our industry is pulling together. From seemingly insignificant steps such as individuals and families staying at home and social distancing, through to the essential workers who take risks every day just to keep us all safe, well and supplied with everything we need. In addition, there are companies, large and small, who are making donations and sending products where they are most needed, alongside fundraisers on an incredible scale.
HEIGHTENED PRODUCTION TO MEET INCREASED DEMAND
One of the first essential products that was subject to hoarding and price gouging was, inevitably, hand sanitizer. Many haircare product manufactures either already produce this necessity or found it was relatively simple to convert production lines to either start or ramp up production.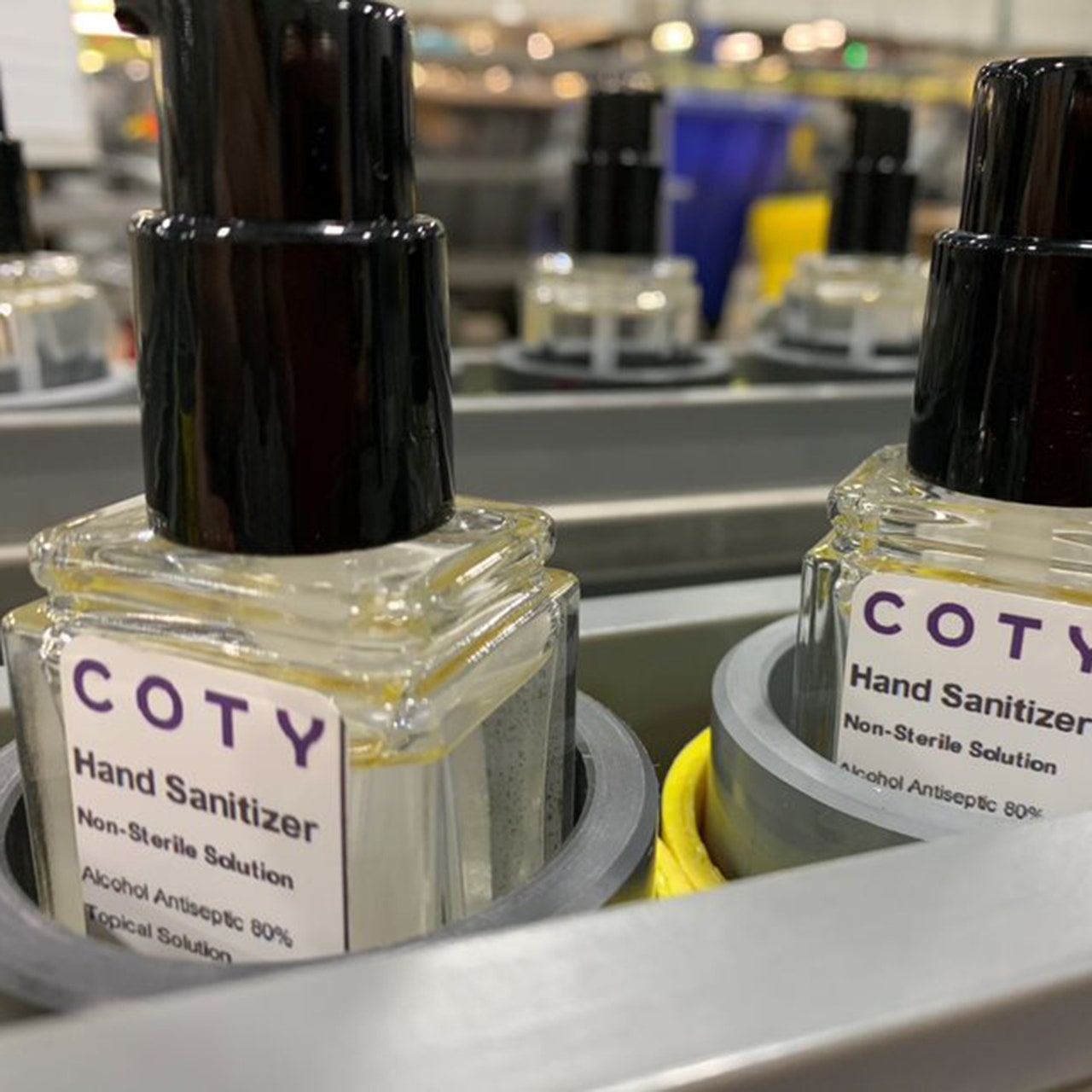 Coty Inc. is the latest beauty company to join the fight against COVID-19. Coty is now producing hydro-alcoholic gel, which is used as hand sanitizer, to help combat the pandemic. Indeed, production is expected to reach tens of thousands of units per week and will be donated free-of-charge to medical and emergency services staff who are facing shortages due to the COVID-19 virus. These same products will also be provided to Coty employees working in production and distribution centres, as well as to pharmacy staff.
The first batches of hand sanitizer are already being produced at factories in the United States and Monaco, while additional plants are expected to start production within days, according to the resources and materials available as well as local government regulations.
"As a responsible beauty company, we make our resources and facilities available to help the communities we are operating in during these exceptionally challenging times," said Pierre Laubies, Coty CEO. "We are proud to support the brave professionals fighting on the frontlines against COVID-19 by providing hand sanitizer where it is needed."
Henkel in Germany (https://www.esteticaexport.com/henkel-steps-up-to-the-covid-19-pandemic-challenge/) and Farouk Systems, Inc. (creators of CHI & BioSilk) (https://www.esteticaexport.com/supply-america-with-vital-products-manufacturers-sense-of-duty/) are also taking similar action.