Despite the pandemic, another Italian cosmetics company has scored well in terms of revenue increases in 2020. After closing up 9% at a total of €123 Million in 2019, Agf88 has published its 2020 forecast at €130 Million, up 5%.
The remarkable growth of the Paduan company is due to foreign market sales, which represent about 70% of the total turnover and in particular, one brand of the group, Pettenon Cosmetics S.p.A., which leads the charge with a double-digit increase in revenues.
"Being able to secure significant growth in this difficult year has been possible thanks to the new communication and digitized methods we have implemented with our clients," says Afsoon Neginy, COO Business di Agf88 Holding. "The support we offered, especially to our distributors and hair salons, which are also active online, has been the key to strengthening our presence and achieving further growth".
Agf88 is one of the most important manufacturing groups (100% Made in Italy) specializing in professional hair & skin care. A modern and efficient group with a workforce of about 400 employees across the Pettenon Cosmetics, G&P Cosmetics, Biocosm'ethics e Beauty Application brands. The Italian market is still number one for Agf88's sales followed by France, Germany, Spain in the European network.
The USA and Central American countries are major contributors to international sales. Agf88 opened a subsidiary in the USA where they obtained the highest growth in 2019.
For a long time, Agf88 has been seriously committed to respecting and supporting sustainability: with big investments dedicated to guaranteeing the respect of international standards of environmental protection.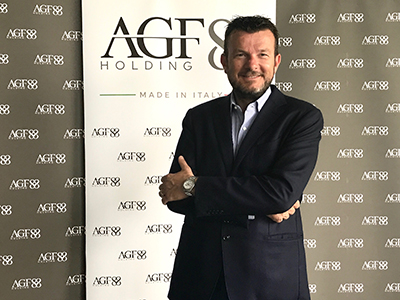 "The green path is something very important for Agf88 Holding and it goes along with our Vision," says Federico Pegorin Managing Director of the Holding. "We are working to offer real solutions in matters like environment protection, saving precious natural resources like water and power, while reducing our waste. This is possible thanks to the constant research we conduct together with our partners, to achieve sustainability that does not jeopardize the quality and the performance of our products."