Trade fairs have been playing a fundamental role throughout this reopening period, with CBE ready to receive visitors in Shanghai, while CIBE is poised to go ahead in Shanghai and Beijing after its recent success in Guangzhou.
In China, the economy is rapidly recovering. In the first quarter of 2021 the country registered an 18% growth in GDP (compared to the same period of 2020 when it fell by 6.5% ).This is an amazing result especially, if we match it with the rest of the world that is still struggling with the crisis brought about by the pandemic. A big contribution to this strong relaunch comes from exhibitions, which in China have started being regularly held with the support of online activities in order to support those who cannot attend in person.
CIBE GUANGZHOU
Founded 32 years ago, Guangzhou Cosmetics International Beauty Expo (CIBE) has enjoyed the prosperous years of the Chinese cosmetics industry from its inception to the present day.
Despite the post-pandemic restrictions enforced in China, the 56th edition took place on March 10 – 12 2021 and saw great participation: some 460,000 people visited the exhibition in person, with over a million people visiting via the online interface.
A large indoor exhibition space of 300,000sqm and more than 30 exhibition halls hosted a comprehensive range of cosmetics and toiletries, with participants arriving from all over China and neighbouring countries. There were much fewer visitors from Europe and the USA, due to access to China being strictly limited over Covid fears.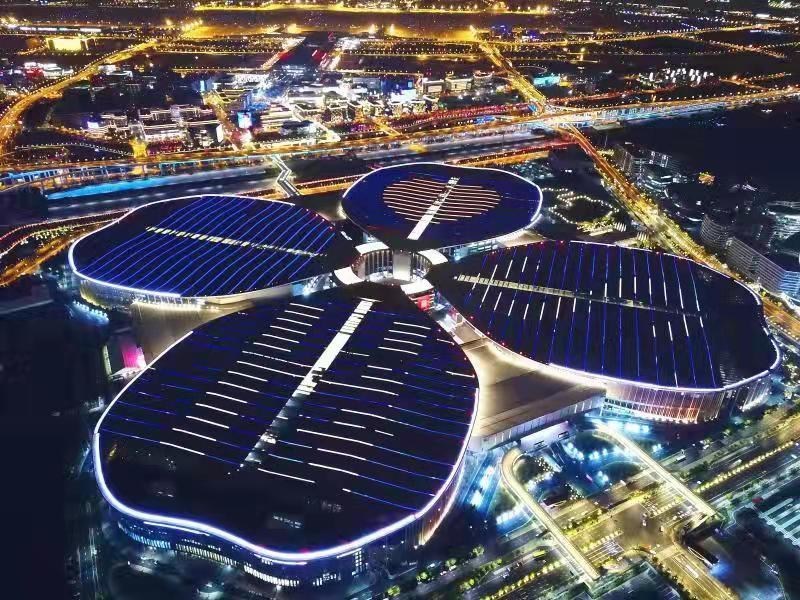 CIBE SHANGHAI
Confident after its success in Guangzhou, CIBE is now ready to open its next big show in Shanghai from 6 – 8 May at the National Exhibition and Convention Centre. The international format is expected to declare open season in Chinese Cosmetics Trade Fairs, as it is expected to attract hundreds of thousands of visitors on-site and linking many more from all over the world through the internet. CIBE will also come back soon in Beijing, with the show scheduled to take place from 15 -17 July at Beijing China National Convention Centre
http://gz.chinainternationalbeauty.com/
CBE SHANGHAI
May is the month for Cosmetics Exhibitions in Shanghai as it will also host the very important China Beauty Expo & China Beauty Supply (CBE) – due from 12 – 14 May at the Shanghai New International Expo Centre. CBE is a professional beauty trade event and one-stop shop sourcing experience for beauty products, suppliers and services. In 2020, it was the first Exhibition to take place after lockdown, when CBE welcomed over 3,000 top-notch exhibitors, as well as a combination of both physical & online visitors.
https://www.chinabeautyexpo.com/en/homepage.html