Held on COEX in Samseong-dong, Seoul, from May 25th – 27th 2023, the 37th Edition of the Korean Hair and Beauty fair hosted two events: Seoul Int'l Cosmetics and Beauty Industry Expo and Health & Beauty Week.
Held since 1987, Cosmobeauty Seoul (2023 Seoul Int'l Cosmetics and Beauty Industry Expo) is a B2B-specialized exhibition with the longest tradition and best appreciation in Korea. This 'Int'l Certified Exhibition' by the Korea Exhibition Industry Promotion Association attracts constant participation of overseas companies and international buyers.
This year, the participation of international players featured 61 companies from 14 countries, including among others the United States, Germany, the United Arab Emirates and China. The Polish Trade and Investment Representative and the Indonesian Trade Promotion Center also participated with a country pavilion. Throughout the three days of the event, 20,141 importers, exporters, distributors, retailers and other industry experts, a total of 43,784 people visited the exhibition hall.
Cosmobeauty Seoul's program was enriched by a varied business program of meetings and seminars dedicated to B2B visitors. The programs included 'Export Consultation' that provided optimized information for exhibitors through pre-matching with overseas buyers – 'Distribution consultation' to support exhibitors in exploring domestic and foreign markets – 'Import Consultation' to help foreign exhibitors enter Korea.
During the last edition of the fair, a total of 1,202 consultations were held (836 export consultations, 305 distribution consultations, and 61 import consultations)
Confirming the importance of this event for the Korean import-export market of hair and beauty
The program of the event was completed by a large offer of Seminars organized in cooperation with Euromonitor International, EcoMundo, LPPOM MUI, French Korean Chamber of Commerce and Industry.
"We were able to feel the enthusiasm of participants once again," commented the organisers "This year, booths were sold out early and more than 100 companies were on the waiting list. We invited a lot of different visitors, not only buyers but also other industry players to further enhance the satisfaction of the participants. As a result, we can say the overall satisfaction with this year's event was high."
Cosmobeauty Seoul 2024) Seoul Int'l Cosmetics and Beauty Industry Expo) will be back next year, from May 29th – 31st.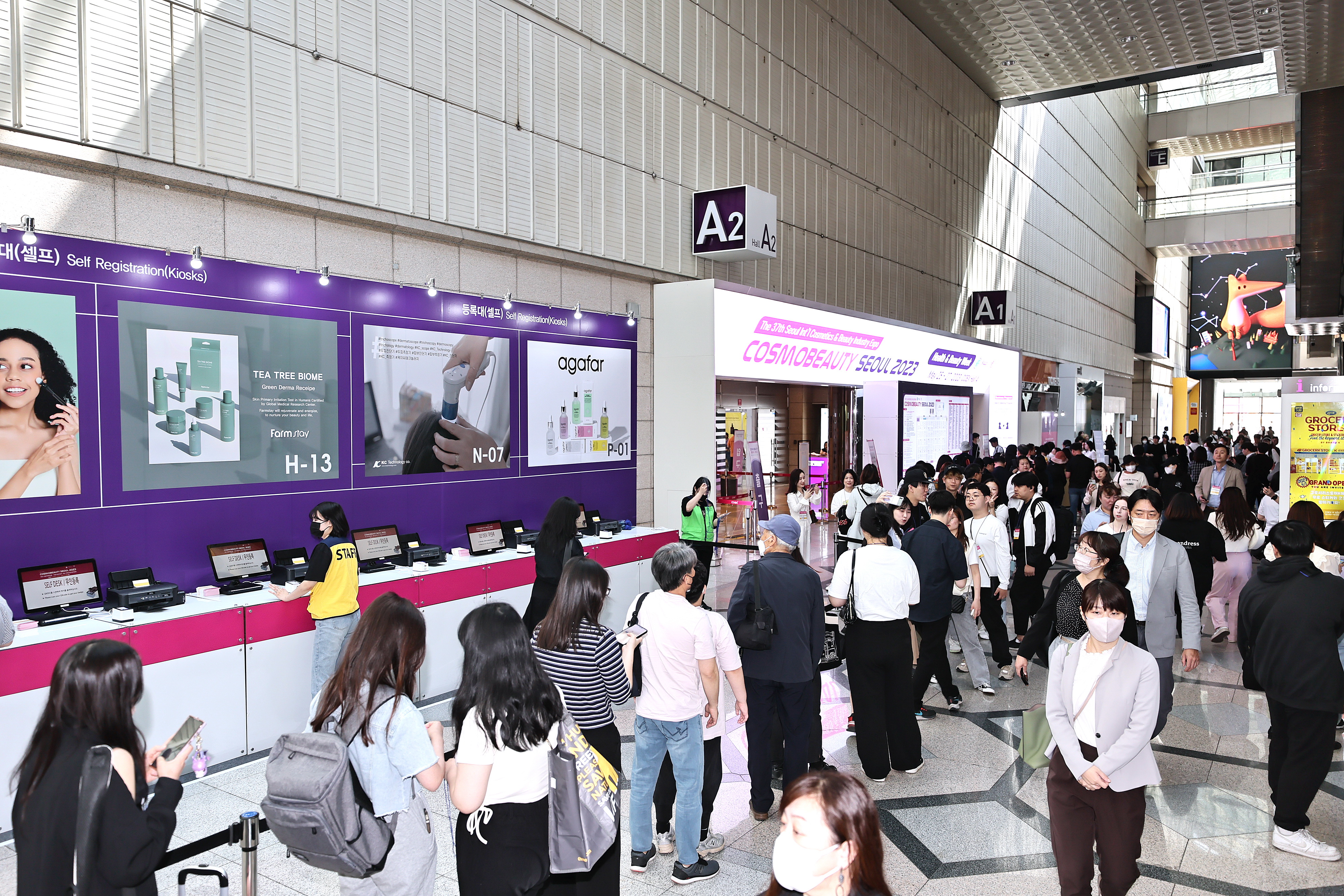 For more information – Click Here