There are only two weeks to go to the opening of the special Singapore edition of Cosmoprof Asia and Cosmopack Asia 2022.
To the excitement of key industry players from both this area and further afield, the event from November 16th – 18th at Singapore EXPO marks a long-awaited return to meeting in person for the Asian hair and beauty community. After three years of shutdown, Asia Pacific's most celebrated hair & beauty event will once again showcase the newest brands, unveil the most recent innovations, and present the ever-evolving daily habits of consumers.
Organised by BolognaFiere and Informa Markets – and proudly supported by the Singapore Tourism Board – the three-day show will answer the industry's pent-up demand for networking while offering astute insights into the fast-evolving Asian region and beyond, and empowering business-boosting opportunities in the region.
To make this event possible in 2022, the Cosmoprof Asia team had to relocate it from its home base of Hong Kong to Asian neighbour Singapore, proving nothing will stop the beauty and cosmetics industry from reconnecting face-to-face this year.
The new special venue is highly accessible for international exhibitors and buyers. Also, the Covid protocol has been made easier: Singapore welcomes fully vaccinated visitors without pre-departure tests, on-arrival tests or quarantine requirements.
Strong support for the fair has already been shown by the confirmed participation of over 1,000 exhibitors from 40 countries and regions. Companies will showcase their offerings across 5 halls (from Hall 2 to 6) at the Singapore EXPO, covering an exhibition area of up to 50,000 sqm. The 17 country and regional pavilions include Australia, California, France, Germany, Italy, Japan, Korea, Mainland China, Malaysia, Poland, Singapore, Spain, Switzerland, Taiwan, Thailand, Turkey and UK.
More than 15,000 attendees are expected to visit the fair to discover new products and the trends inspiring beauty consumers in the region.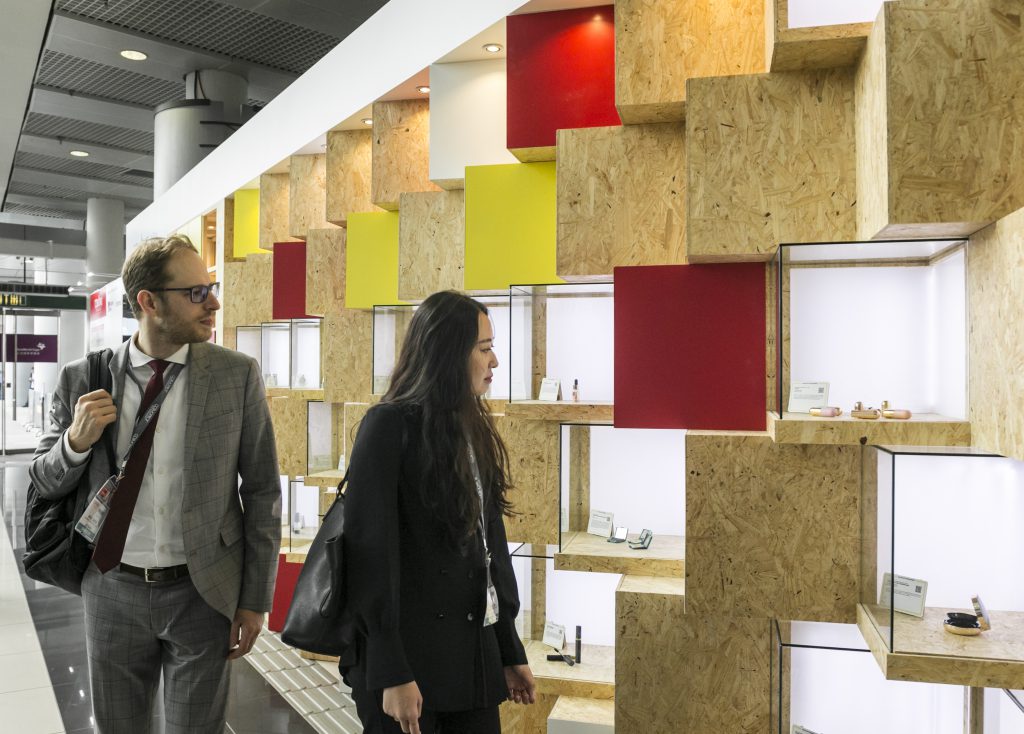 "We are excited to meet our beauty community again, this time in Singapore, for the next edition of Cosmoprof and Cosmopack Asia", said Gianpiero Calzolari, President of BolognaFiere. "The event is a not-to-be-missed opportunity for stakeholders to understand how consumer habits continue to change in the Asia-Pacific region, and how to develop new projects and proposals to meet the specific needs of this market. We are ready to offer our best-performing services and tools to attendees, to help them develop new business projects".
"Cosmoprof and Cosmopack Asia are proud to return to the physical event format, offering worldwide exhibitors and consumers a safe venue in which to meet and greet suppliers, experience products in person, and learn about the region's most compelling trends," said David Bondi, Senior Vice President – Informa Markets Asia and Director of Cosmoprof Asia Ltd.
"We are delighted to host Cosmoprof and Cosmopack Asia in Singapore," said Mr Poh Chi Chuan, Executive Director, Exhibitions & Conferences, Singapore Tourism Board. "Since the reopening of our borders to quarantine-free travel in April 2022, Singapore has seen tremendous demand from international visitors, as well as a strong rebound in our business events. We are heartened by this show of confidence in Singapore and look forward to welcoming the beauty industry's leading brands and players here this November."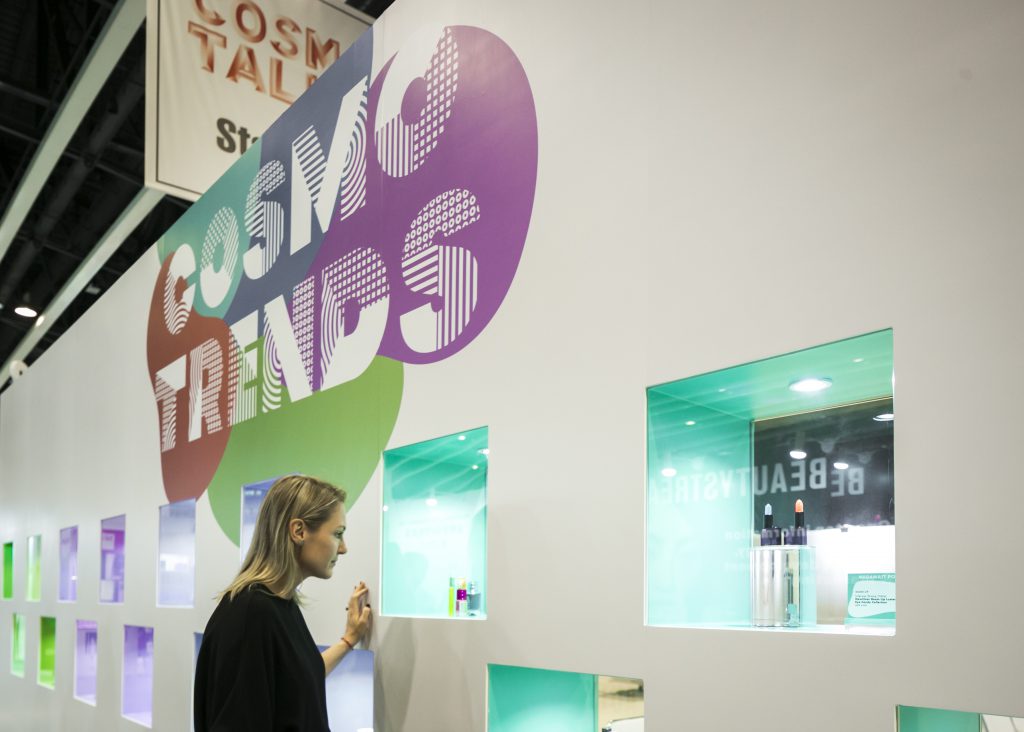 Here are some of the Special Events and Initiatives taking place this year:
CosmoTalks – with a focus on the educational programme by Cosmoprof and Cosmopack 2022, Trends Forecast and Digital Beauty, Market Watch and Regulation.
In an exclusive collaboration for Cosmoprof and Cosmopack Asia, the international trend agency BEAUTYSTREAMS will present the CosmoTrends Report, showcasing key trends spotted among the exhibitors, and highlighting notable brands and products anticipated to have a strong impact on consumers in the Asia-Pacific market. The report promises to present a unique overview of the latest trends for buyers, press, influencers and trend Scouters.
Cosmo Onstage will present live demos, product presentations, and innovative treatments to beauty and spa professionals, hair stylists and nail artists.
The profoundly improved Buyers Programme and Match&Meet Platform are special services of the Cosmoprof International network, to facilitate direct contact between exhibitors (brands and suppliers) on one side, and selected buyers, distributors and retailers on the other. The Cosmoprof Asia 2022 Buyer Programme will host around 300 selected buyers from across the world, including Australia, ASEAN countries, India, Korea, Japan, Europe, the Middle East and the US, to attend scheduled meetings with suppliers and companies with common interests during the 3-day show.
For more information about the show, visit cosmoprof-asia.com