Cosmoprof Asia 2019 is approaching: in less than 2 months, the leading B2B exhibition dedicated to the beauty industry in Asia will open its doors.
We had the pleasure to meet the organizers of the show, asking them a preview of the show. We are sure you are looking forward to visit this new astonishing edition, as we are!
1 – Mr Zannini, Cosmoprof Asia is opening its 24th edition: what is the success of this exhibition? Why is still important for companies and professionals to visit the exhibition?
EZ: Cosmoprof Asia was the first international edition of our Cosmoprof platform: thanks to the strength of our Cosmoprof exhibition in Bologna, we could propose ourselves as a reliable partner for companies and professionals interesting in new business opportunities abroad. Now more than ever is Asia still a key market for the cosmetic industry worldwide, and Hong Kong is the best gateway for the main markets in the Asia-Pacific region, such as China, Japan and Korea. Hong Kong is really a melting pot of people coming from the whole continent, and a reference trade stage. Thanks to this strategic location, Cosmoprof Asia is the best hub where to observe local trends, be updated on the latest regulations to enter Asian markets and be inspired by new technologies and inspirations.
2 – Which are the main issues and themes for this edition?
EZ: This year we are focusing on sustainability and circular economy in the beauty industry. It is an important topic, which is influencing our exhibitions worldwide, from Cosmoprof Worldwide Bologna to Cosmoprof North America in Las Vegas or Cosmoprof India in Mumbai. Sustainability will be the main topic for many of the talks and seminars, as well the key value for almost all our exhibiting companies. The mood of the exhibition, with its set-ups and booths, will focus on sustainable furniture and equipment.
3 – You are working on a lot of special initiatives to offer more contents to your attendees: which are the most important ones?
EZ: We are working on many initiatives designed to offer new content and suggestions to operators, buyers, R&D managers and entrepreneurs attending our exhibition. Our show combines the possibility to increase your networking and work on new business projects together with the chance to be updated on the main novelties for the beauty sector and be inspired by avant-garde technologies and services. We will select the most impacting and innovative products, thanks to the Cosmoprof and Cosmopack Asia Awards. We will focus on the latest industry trends and cutting-edge solutions with Cosmotalks, seminars and panels with the participation of highly qualified speakers from international trend agencies, market research companies and academies. For an overview of the trends that will influence Asian, trend-scouters, distributors and opinion leaders can refer to CosmoTrends: a veritable trends bible, prepared by the international agency Beautystreams.
4. What are the special features of the show and special experience created for attendees? We organised events at both venues to drive innovation and provide customers next level experience. At AWE To enrich the visiting experience of Cosmopack Asia, The Factory, the realization of the production steps of a beauty product, a key initiative of the exhibitions of the Cosmoprof network, will present MEXME in Hong Kong: a highly innovative all-in-one cosmetic product, created with the collaboration of centdegrés and selected Cosmopack companies. Then, CosmoLab will host an olfactory journey created in collaboration with Opal Cosmetics. Visitors can choose the notes with which to create their own fragrance, directly on the showfloor. At Cosmoprof Asia, at the Hong Kong Convention & Exhibition Center, the latest professional developments are at the center of the Cosmoprof Onstage sessions: live demos with hair show, nail art and make up sessions and beauty treatments. For hairstylists and hairdressing salon operators, the reference event is On Hair. The special event is made possible through the collaboration with industry leaders. This year event will be kicked off by the largest professional hairstylists' organisation in the world, OMC, bringing along with a series of fascinating hair show and workshop.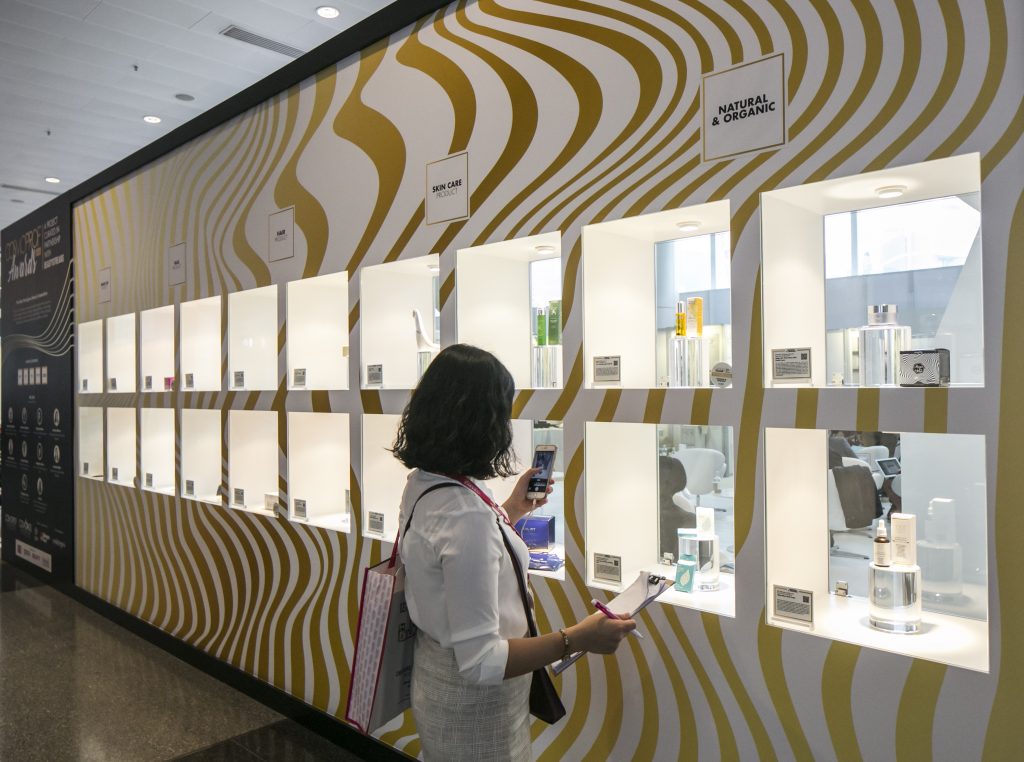 ---
1 – Mr Bondi, in 2 months you will inaugurate Cosmoprof Asia 2019. How many exhibiting companies will showcase in Hong Kong?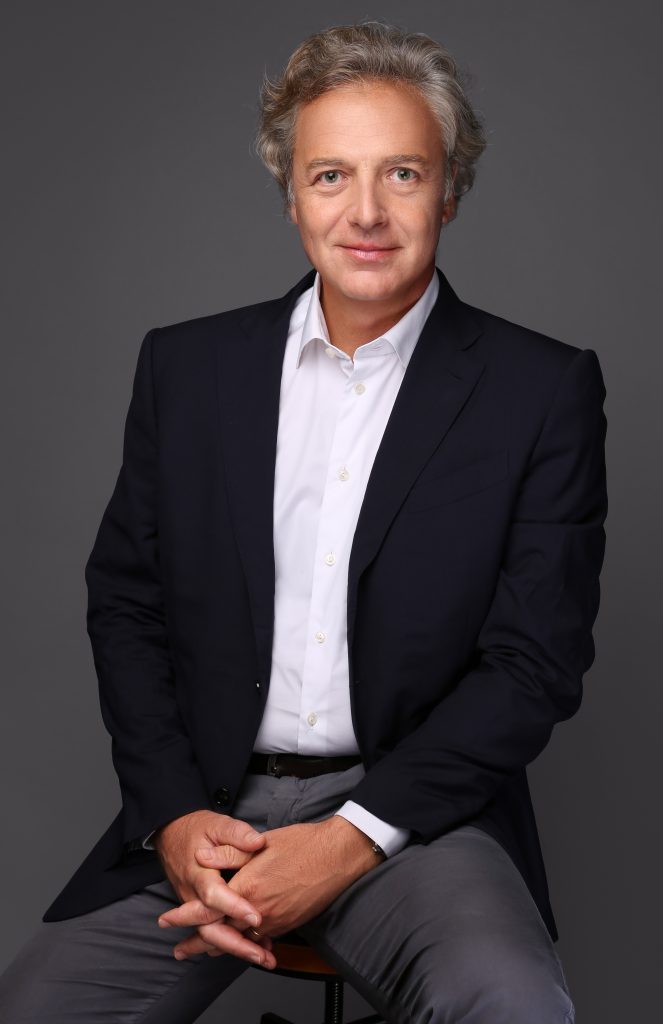 DB: We are really satisfied by the first numbers recorded by the next edition of Cosmoprof Asia. We have more than 3,100 companies exhibiting in a total show floor up to 118,900 sqm. The exhibition keeps growing, and I really think that this demonstrates the right decision to have two fairvenues, one at the Hong Kong Convention and Exhibition Center and one in AsiaWorld-Expo. We can now host more companies wishing to do business in Asia, coming from all over the world. This year 25 country and group pavilions will feature small and medium companies showcasing their distinctive offers. We are very glad to welcome the first-ever Russian pavilion too.
A special role will be played by Korea, which will be our "Country of Honour": Korean beauty will be the key topic for seminars, live demos and special initiatives.
2 – Really good numbers! What are your expectation in terms of attendees?
DB: An exhibition with such a scale and and contents will for sure attract a great number of high-quality professionals from sales and purchasing, distribution, R&D, brand marketing, trend-scouting and opinion leaders. We are expecting more than 87,000 attendees. Our buyers pre-registration figures continued to record double-digit growth in the last 3 months, compared to the same period last year. That is a good sign for a strong turnout of attendees I believe.
3 – You have just referred to the two fair venues for Cosmoprof and Cosmopack Asia: is this strategic division important for the constant growth of the show?
DB: For sure! Not only can we host more exhibiting companies, but also we are able to offer much more focused contents to attendees for both venues and facilitates specific sourcing need. At AsiaWorld-Expo, all international leaders from the supply chain can show their innovative solutions for the beauty industry, thus providing brands, private labels companies, R&D developers and technicians with the most performing formulations, the most cutting-edge packaging designs and the most avant-garde technologies. This year, more than 950 suppliers will exhibit including industry leaders like Intercos, HCT, Toly Group, Chromavis, Yonwoo to name a few. At the Hong Kong Convention and Exhibition Center, we will host around 2,100 companies, specialized in finished products and brands for all the beauty sectors: Perfumery & Cosmetics, Beauty Salon, Nail & Accessories, Hair Salon and Natural & Organic. This venue is really a strategic location for buyers, distributors, retailers and marketers coming from all over the world to discover what is new for the Asian markets.
4 – The great results of Cosmoprof Asia come from the successful collaboration with BolognaFiere Cosmoprof: any plan for the future?
DB: For sure, the partnership with BolognaFiere Cosmoprof is the key factor for the success of our show. Our joint venture proves that sharing the knowledge and the expertize of two leading teams, such as Informa Markets and BolognaFiere, is the secret to offer a good service to our clients. For 2020, we are working together on new exhibitions in Asia, thus answering to the constant growth of the beauty sector in the continent.