The announcement that Cosmoprof India is now expected to take place later on in 2021 has heraldedthe opportunityfor a unique combination of a physical and virtual expo to be held from 22nd – 23rd February called Signature Event by Cosmoprof India.
Sadly, this was the last of the many Cosmoprof events in the world that still held out a little spark of hope for 2020. It hasn't been a good year for exhibitions and, as the pandemic is worsening around the world, the organisers (BolognaFiere and Informa Markets) have decided to postpone the physical edition of the fair until the second semester of 2021. Hopefully that will be enough lead time to be able to guarantee attendees a high-standard and safe business experience.
The organisers have, however, decided to propose a special hybrid format called 'Signature Event by Cosmoprof India' – a unique combination of physical and virtual expo, on 22-23 February 2021 at Hotel Sahara Star, Mumbai,
They will create a niche business networking platform for the industry where both domestic and international Industry players can attend and interact. The event will take place in the beginning of the year, a period chosen because it is supposed to fill the gap created by the cancellation of the Indian event as well as many other around the world, offering further opportunities for the beauty industry to network and do business.
For the physical part of the event, taking place in Mumbai, the organisers expec      t about 100 exhibitors and 3,000 visitors to attend in an exhibition space of 3,000 sqm.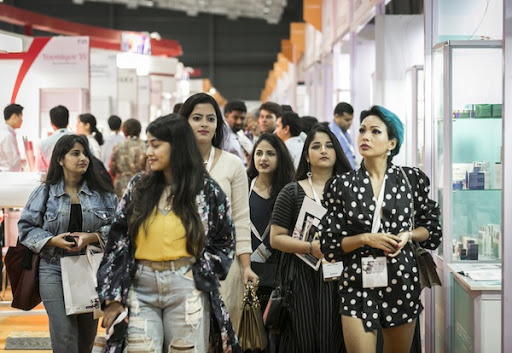 The trade show will also be organised in accordance with the organisers' health and safety standards. A set of enhanced measures that provide the highest levels of hygiene and safety at the event, offering every participant the reassurance and confidence that they are participating in a safe and controlled environment.
For more details: www.cosmoprofindia.com