EsteticaExport has interviewed James Foster, Founder of SalonProf, Framesi distributor in Mexico, Costa Rica, and Honduras.
Can you introduce your company?
SalonProf is a wonderful team of over one hundred technicians, salesman's, independent distributors, drivers, warehouse, and office staff, operating in twenty cities in four countries. As a company we follow Framesi mission, "dedicated to the success of the hair salons"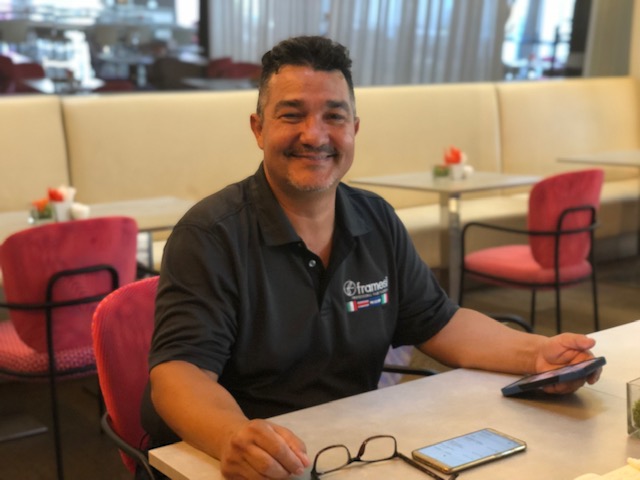 How did you start working with Framesi?
"You know, they say that when you do good things, good things will come back to you. During a seminar, an educator came to me and said that Framesi was looking for a new distributor. He told me this was a good opportunity to join a great company, not only for their products but also because of the supportive people who work there. In Buenos Aires I met Maxi Forciniti, Framesi LATAM Director, we clicked from day one and have got along very well ever since. We focused on bringing Framesi to the top salons in my area and this worked very well. We started servicing high-potential salons which really wanted to grow and were committed to their customers and staff." Last May, along with our Framesi LATAM colleagues we proudly organized our 4th Cancun Beach Congress for four hundred hair stylists from fifteen countries in Central and South America, besides the usual artistic seminars this time we also provided with three impressive business building seminars."
Where did you start your business?
"I started in my hometown,Tijuana, in Mexico. The headquarters of the company are now in Mexico City. We also distribute across Honduras and Costa Rica. We started as a multi-line distributor. At that time, salons were using American brands, but I always knew Italian hair products could offer better quality, then in 2014, I realised it would be better for our future to focus on one company that could offer quality products and outstanding services and support for distributors, salons, and customers. This happened to be Framesi. We could therefore approach high-end salons offering "Soluciones Para Tu Negocio;" a programme that Framesi was proposing across its top markets and seemed to be working well. We support them in their bigger challenges including personal recruitment, increasing the client base, and training their new employees the right way. It is so much more than just offering products.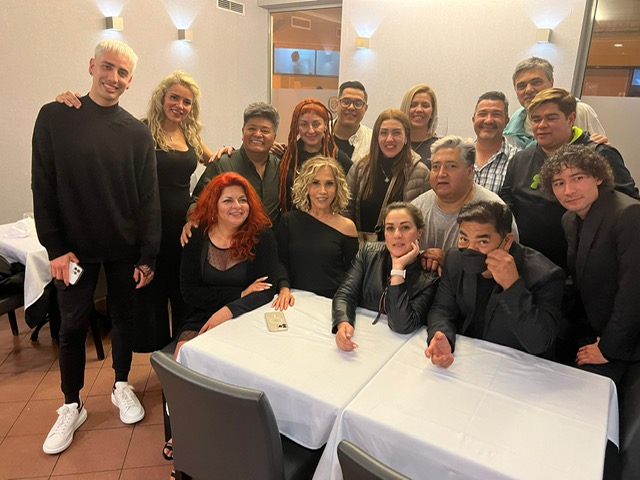 What does a brand need to be successful in your market?
"The ability to offer support in helping your clients to grow, plus a wide range of tools and services to create a winning combination for salons to improve their business and for them to remain loyal to their distributor.
How did you deal with the pandemic in your country?
"I remember the day the pandemic hit I was on the phone with Andrea Pace, Framesi Export Director. I said if this crisis is going to be severe, I think we should just slow down operations for 2 months. Andrea helped me to focus on a better strategy. He said on the contrary, this is the time to double our efforts in supporting clients and show that we care and that is what we did. We implemented a system to help salons while closed and could not make any money. We did this by asking customers to buy a Framesi product and then paid that money directly to the hairdresser. The customer then picked up the product we gifted once the salon opened again.
Do you also sell online?
"We have joined a Framesi Italy program to increase brand awareness through a special E-commerce site and advertise our products online on a Salon friendly site. We are now one of the few brands in Mexico to have a Framesi salon locator for consumers. With this tool, we strive to send consumers to the salons to buy the product, we encourage the consumer to visit the salon in person to have a better professional consultation."
How do you see the future?
"I think our industry should focus more on brand awareness targeting salon consumers. We need to drive more consumers into the hair salons. We should not rely only on hair salons to bring us new consumers. We need to help them with social media campaigns and make them feel we are always on their side. Education platforms are also an incredible tool to promote brands and help salons feel connected. I am optimistic about the future. I think that during the lockdown period, when people could not go to the salon to get their hair done, they learned the importance of their hairdressers. They realized how risky DIY hair can be and they are now ready to spend even more for a professional service. This is a wonderful opportunity for a brand like ours selling high-quality products and outstanding services."