Seemingly in emulation of wartime industrial dynamics, both major and smaller manufacturers of perfumes and personal care products in Europe are joining forces to produce hand sanitisers and other necessities and taking action to relieve financial burdens. This operation will also grant that the factories can stay open even in times of shut-down as they become "essential manufacturers".
At the onset of World War II, industries in America responded to the need for aircraft and weapons by retrofitting factories to meet the new demands. History seems to now be repeating itself against an invisible global enemy, with many companies in the perfume and personal care product industry joining forces in launching production of hand sanitizing gels and other necessities to fight the Covid-19 pandemic.
For example, the L'Oréal Group has activated various initiatives on a European level to support the groups most affected in the fight against Covid-19. These include hospitals and elderly residences, which are dealing with the pandemic first hand. There are also the pharmacies and the companies in charge of the distribution of food, hairdressers, perfumeries and small companies, all of whom are destined to have to adjust to a complicated economic situation as a result of the virus. Last but not least, like many companies in an industry that believes in paying it forward, L 'Oréal has also always collaborated with non-profit organisations that require support now than ever, and so has decided to take action.
The Group's factories have already started collaborating with the European health authorities manufacturing hand sanitisers and fully intend to start producing more significant quantities, while La Roche-Posay will assist healthcare staff and pharmacists by providing hospitals, nursing homes, and pharmacies with hand sanitiser. The Garnier brand will also be supporting its European food distribution customers by supplying them with free hand sanitiser.
Moreover, in order to relieve economic and financial pressure on small companies, such as hairdressers or perfumeries, that distribute products of the Group's brands, L'Oréal will freeze their invoices until they can reopen their businesses and reduce payment terms. And to help those most in need, the L'Oréal Foundation will donate a million euros to non-profit organisations and hygiene kits containing shower gel, shampoo and hand sanitizer to social workers, volunteers and their beneficiaries.
Always in France, another giant – the LVMH luxury group under the leadership of Bernard Arnault, announced undertaking the conversion of its perfume factories and laboratories to produce sanitising gel – instead of Christian Dior, Guerlain and Givenchy perfumes – to be distributed free of charge to French hospitals and, more specifically to the 39 public health care facilities in Paris.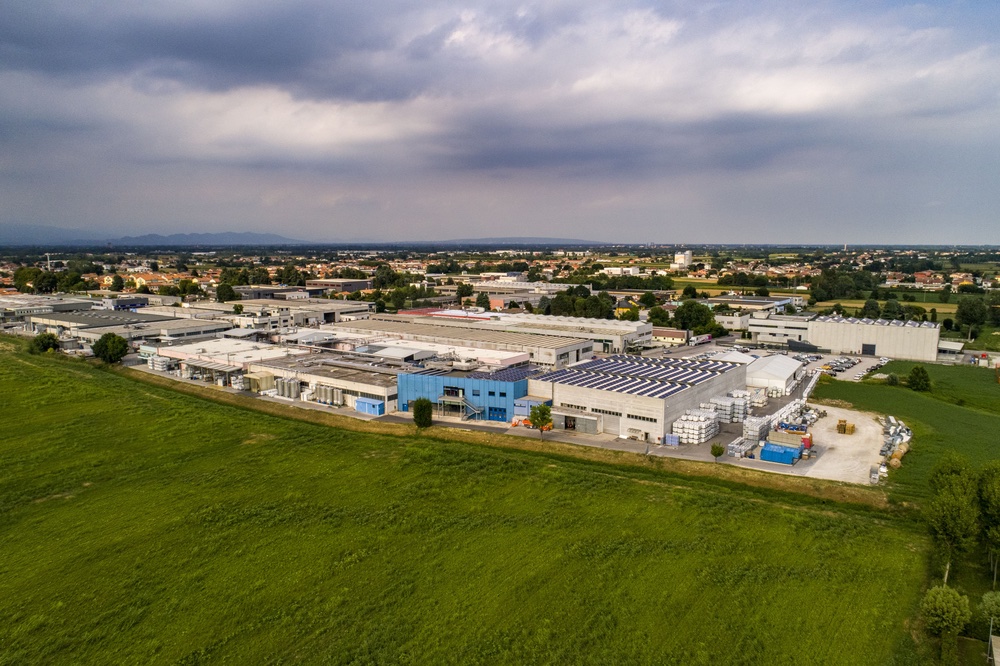 Across the border in Italy, other companies are voluntarily taking the same initiatives. Pettenon Cosmetics S.p.A., part of the AGF88 Holding Industrial Group, decided to dedicate part of its production area to the preparation of hand sanitising gel with hydrogen peroxide.
"The liquid sanitizing emulsion was formulated in a variety of formats," added Afsoon Neginy, COO Business of Agf88 Holding, "and is just one of other effective disinfectants being developed now, with a view to completing the supply of those products that are indispensable at this time for fighting the spread of infection."
In Turin, Farmen International Cosmetics Distribution S.p.A. has also launched similar production in their plants to make their contribution in this very difficult time. They are already dispatching disinfectants gel for hand to many countries in Europe. Thanks to this not ordinary workload, they can keep open the factory and give jobs to all their workforce.
For the near future they are also preparing an "Hygienic Set for Salons", that is designed for the period after the Epidemic restriction, when people will start going back to salons, but everyone will expect a more attentive care for daily Hygiene.
Most likely other companies will take similar measures to provide not only hand sanitising products, but other necessary hospital and medical equipment as well. Indeed, united we stand.