Turkey is playing an important role for the hair & beauty industry's steady, but consistent recovery from the impact of world events over recent months and years. Its main trade fair, BeautyIstanbul, attracts a huge following thanks both to the prestigious standing in which the event is held and to the city's strategic geographical position at the crossroads of where East meets West.
EsteticaExport has interviewed Mehmet Yavuz ER Project Manager of BeautyIstanbul for a look at the incredible performance of this event and an update on what'll be happening at this September's edition.
We are almost ready for the 4th edition of BeautyIstanbul, taking place from September 27th – 29th 2023. Last year, we said that this is the fastest growing exhibition in our industry and this year looks like you are doing even better, is that correct?
"Yes, indeed. We are getting ready to connect around 800 exhibitors from 60 countries with over 15,000 trade visitors from 160 countries in Taksim, Istanbul, Turkey in September. Compared to the last edition, 2 new halls will showcase around 120 new exhibitors in the 4th edition, which equates to a 20% growth. On the buyer side, since the exhibition is establishing itself as an important global meeting for the cosmetics industry, interest is improving yearly".
Did you expect such fast growth?
"Recalling the launch of the BeautyIstanbul Exhibition in 2018 and the 1st edition in 2019, followed by the pandemic, growth has been faster than expected. There are many reasons for this, and the recovery of the industry post-pandemic has been one of them. However, the main reason is that the global reach and the visitor promotions we conduct all year have been valuable for exporters. A trade show with new opportunities was much demanded in this industry".
What are the new features of the upcoming edition?
"Along with the 2 new halls and more than 100 new exhibitors, we have a larger Italian pavilion compared to last time, with around 135 exhibitors. This is in collaboration with Italian Trade Agency and our agent Italian Fair Service and makes Italy the 2nd largest exhibiting country after the home country, Turkey. We will also see the post-pandemic return of the Chinese pavilion with 35 companies. In addition to new country pavilions such as France, Poland and Egypt, we have returning country pavilions such as South Africa, Brazil, Ukraine, South Korea, Pakistan and Russia. Other exhibiting countries with large numbers of companies joining individually include Spain, The United Arab Emirates, India, Iran and more".
So, despite enlarging the exhibition area, you are still fully booked…
"That is correct, primarily due to the enormous demand we receive from local and international exhibitors. That is why we decided to add new halls and accommodate more exhibitors. Since BeautyIstanbul is one of the few events to meet potential B2B clients globally rather than regionally, it is a valuable meeting point for cosmetics and beauty exporters. We are also prioritizing well-established companies to be part of BeautyIstanbul to satisfy the expectations of trade visitors".
What message would you like to convey to anyone who might not know anything about your trade fair?
"The main goal of a B2B trade show is to connect sellers and buyers and the value proposition is bringing buyers along to meet exhibitors. Our strength lies within our year-long visitor marketing promotions and our global reach. We communicate and invite buyers in many languages, including Turkish, English, French, Arabic, Russian, Spanish, Portuguese, Farsi, Kazakh, Uzbek, Ukrainian, Urdu and more. We attend more than 100 events annually in all parts of the world, from Peru to Japan, Palestine to South Africa, Russia to France etc., to promote BeautyIstanbul Exhibition in person and connect visitors and exhibitors. We are also using many methods for marketing campaigns, such as direct calls, email, text, WhatsApp, LinkedIn, Google and more to reach all critical players in the industry".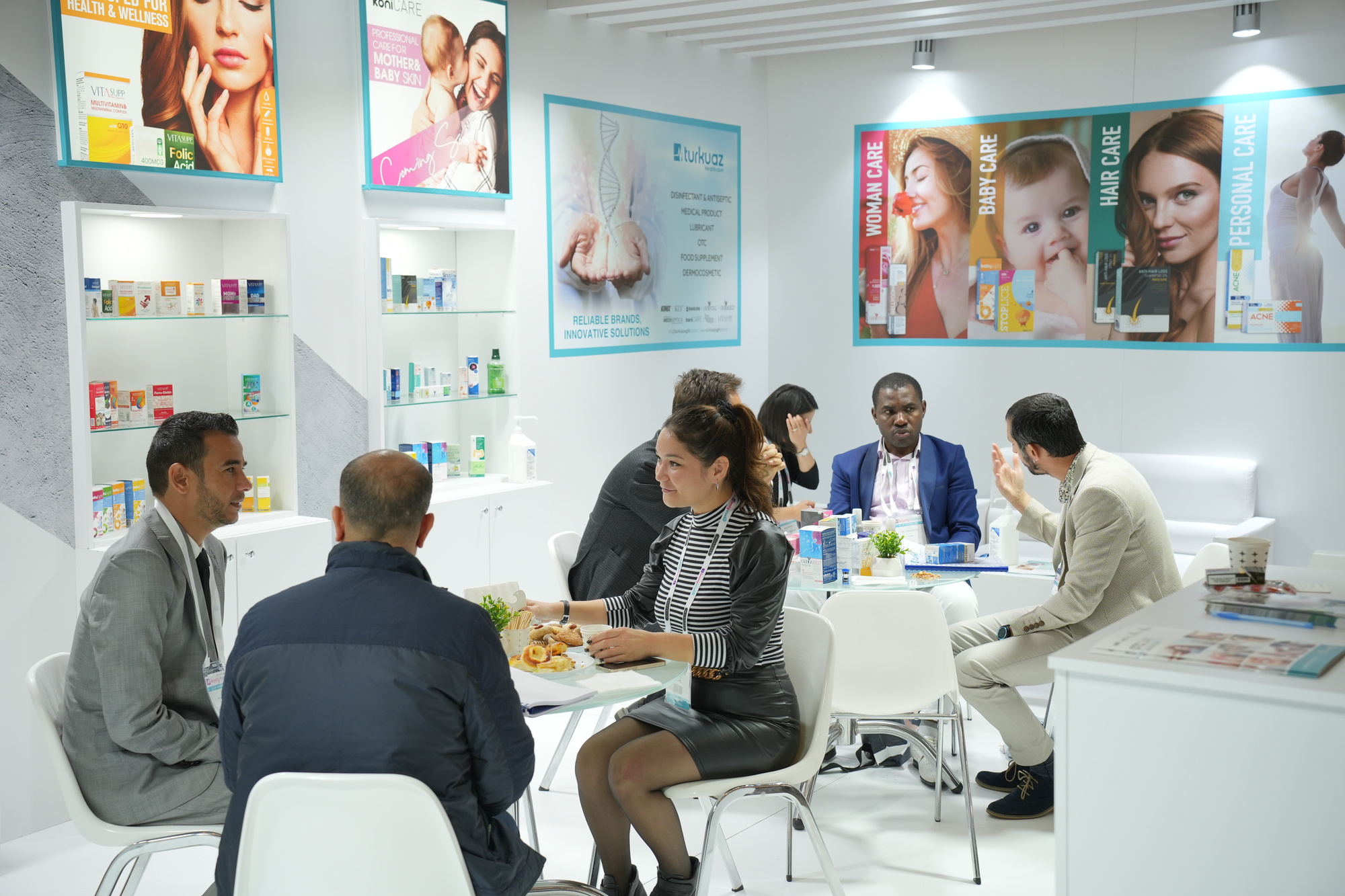 Is there further room for growth at BeautyIstanbul?
"Of course. The cosmetics and beauty industry is growing and the demand for BeautyIstanbul is increasing every year. We aim to maintain steady growth and stay among the most important exhibitions worldwide. Therefore, we project that the show will grow every year, step by step while maintaining the quality and diversity of exhibitors and visitors alike".
Are you still working with foreign associations and government offices?
"Definitely. We are collaborating for national country pavilions with the Italian Trade Agency, the Cosmetics Export Council of South Africa and the Department of Trade of South Africa, the Association of Perfumery and Cosmetics of Ukraine, the Trade Development Authority of Pakistan, Regional Export Centers in Russia and more. In addition, we are always in touch with embassies and trade offices of foreign countries in Turkey, Turkish diplomatic and trade missions globally, national and regional chambers of commerce and relevant business associations in many countries to promote the BeautyIstanbul Exhibition globally".
Can you introduce the people that are behind the success of BeautyIstanbul?
"Sure. BeautyIstanbul Exhibition is organized by IPEKYOLU International Exhibitions Ltd., which was founded in 1999 by Mahmut Er and Ayşe Er as a family business, acting as the Turkish agent of many international trade shows in several industries, including significant events in the cosmetics and beauty industry. After the successful agency business, we organized several multi-industry events in Kazakhstan and Tajikistan. Later, we started organizing our cosmetics trade show in Istanbul in 2005. Since then, our company has only specialized in cosmetics and beauty. The latest project, BeautyIstanbul, was launched in 2018 to organize a global B2B event using the accumulated knowledge in the industry. Mr. Mahmut Er is the company's General Manager and Mrs. Ayşe Er is the Sales Director. The business's success is primarily due to their industry knowledge in beauty exhibitions and hard-working dedication. As of today, we have a large, diversified team of around 30 colleagues from many nationalities and backgrounds, contributing to the global aspect and the progress of the event".