The outbreak of CoVid19 has affected the whole world. Now each region and every industry is struggling to find a way to kickstart their business strategy so they can thrive in the new normal.
How is the Middle East facing up to the recovery?
An outstanding example comes from the Middle East beauty industry that is facing up to an online reality check as it tries to remain relevant in an environment where trust, authenticity and transparency are consumer essentials. This was the message conveyed by experts during a webinar staged by Beautyworld Middle East, the region's largest international trade fair.
Throughout the period of the lockdown, Beautyworld Middle East organised a series of webinars called 'The growth of e-commerce and how it is reshaping the beauty industry'. These online conferences have been a significant part of Messe Frankfurt Middle East's effort to deliver relevant content to event stakeholders in the build-up to the show, which is scheduled to take place from 23rd – 25th November 2020 at Dubai World Trade Centre.
Social channels have become transformed into outlets of mainstream media across the region's hyper-connected populations
Noor Al Tamimi, CEO of Bedashing Holding, UAE operator of contemporary, award-winning hair and nail salons, beauty lounges and spas, explained that the pandemic had forced a complete company rethink and a new social media approach: "Before COVID we used to strive for pitch perfect imagery but we realised that would not be relevant given what people have been going through so we shifted to seeking more interaction with our audience taking a more realistic tone, running surveys to discover what people want and there's no going back now," she said.
Another significant comment came from Samira Olfat, Founder of Samira Olfat Cosmetics, who said: "The new norm would see online marketplaces emerge as potential competitors to established e-commerce sites and would need to be factored into industry promotional strategies."
A Comprehensive report from Euromonitor International, Beautyworld Middle East's official partner for strategic market research solutions, underlines how that consumer are getting more comfortable using digital appliances and applications: "As an increased number of e-commerce platforms emerge, consumers' preferences will veer towards sites they can relate to. Hence, communicating effectively in a digital format will remain imperative." The report identifies a small increase in virtual conversations, augmented reality, and chatbots with virtual 'try on' options being incorporated by beauty players.
Prior to the pandemic Euromonitor forecast double-digit growth in regional beauty and personal care ecommerce during this year, with Saudi Arabia, Oman, and Kuwait seeing two-figure performance loads. The post-COVID region, says the latest report, may have to further adapt to maintain the potential.
"COVID-19 has been a life changing experience for many, the first one especially for Millennials and Gen Z. Hence, understanding how they are shopping now and for what will be key. Premium brands will have to show greater flexibility in terms of channel mix and turn to retail avenues previously outside their immediate comfort zone, as well as to endorse the concept of 'affordable luxury' more strongly," says the report.
More information is available at: www.beautyworldme.com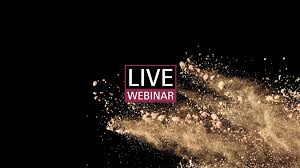 Beautyworld Middle East in social media:
Facebook: https://www.facebook.com/beautyworldME/
Twitter: https://twitter.com/beautyworldme
Instagram: https://www.instagram.com/beautyworldme/
LinkedIn: https://www.linkedin.com/company/beautyworldme/
About Messe Frankfurt Middle East
Messe Frankfurt Middle East's portfolio of 16 exhibitions includes Automechanika Dubai, Automechanika Jeddah, Automechanika Riyadh, Beautyworld Middle East, Beautyworld Saudi Arabia, Hardware + Tools Middle East, Intersec, Intersec Saudi Arabia, Gifts & Lifestyle Middle East, Light Middle East, Materials Handling Middle East, Materials Handling Saudi Arabia, Middle East Cleaning Technology Week, Paperworld Middle East, Prolight + Sound Middle East, and SPS Automation Middle East. The subsidiary also organises a series of conferences and seminars including Digital Next, Think Light, and the International Conference on Future Mobility. In 2019, Messe Frankfurt Middle East exhibitions combined featured 6,282 exhibitors from 68 countries, and attracted 150,545 visitors from 156 countries. For more information, please visit our website at www.messefrankfurtme.com