"Our organization has been growing steadily and now the entire Fale Loki Koki is a network of nearly 80 stores, 160 sales advisors and over 500 people involved in the daily support of over 30,000 salons in Poland. We owe the development of our organization to the commitment of our employees at every level, as well as to our Fale Loki Koki partners".
Estetica Export has interviewed Waldemar Kotecki, Founder of Fale Loki Koki, one of the most important Polish distributors of professional hair products.
Can you introduce your Company?
"We started in 1990 when Polwell was established in a garage near Bydgoszcz in Central Poland. It was the beginning of the economic and political transformation in our country and so a huge opportunity for anyone incentivised to create a new future for our country. This is how the idea of filling the gap in the hairdressing industry was born. We succeeded in creating a company with both traditions and ideas for ongoing development. Since the very beginning, we have been faithful to our values and the goals we aspire to: providing convenience, safety and development of hairdressing salons in our country; we have been and will continue to be a partner in the daily work of hair salons.
The first big step for our organization, which in 2013 adopted the name Fale Loki Koki (which meanswaves, curls, buns), was our cooperation with Londa. Another element of our development was the introduction of the Kadus brand. After the decisions of the owners of Wella and the sell-out of the corporation, we decided to cooperate with companies that are represented by owners committed to the business and dedicated to the same values as ours".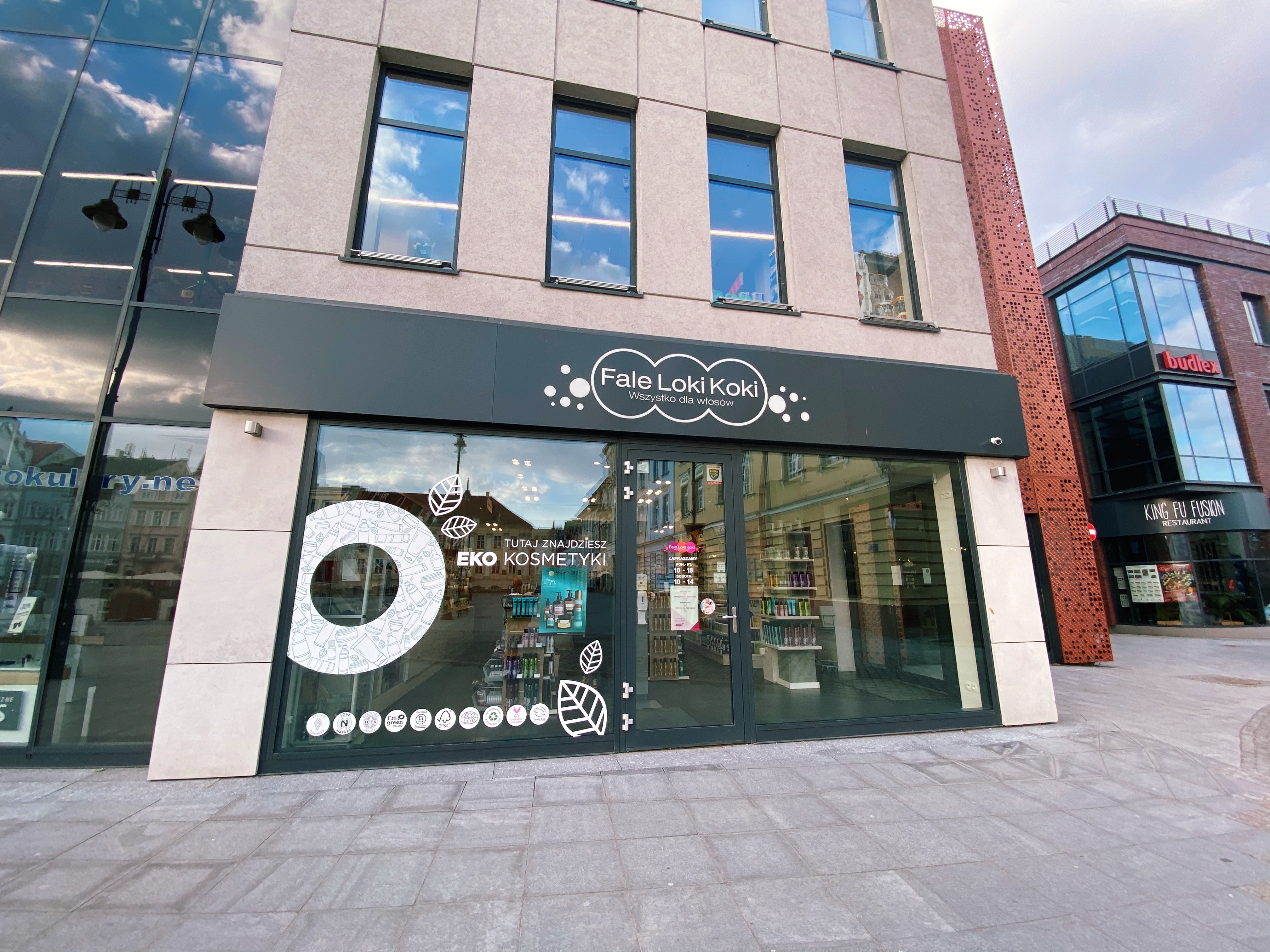 What are the brands and the people that have made the difference in the development of your company?
"Meeting people such as Kurt Reiner Witte – Witte Solingen, Francesco Bandiera – Artego, Giuliano Nocentini – Kemon, or Carola Bernard Adam – Montibello, from whom one can learn and develop the market in partnership, gave us further drive. The beginning of our change was led by the Artego brand. A new approach to salon economy and unique design, and above all – and I am not afraid to say this – friendly cooperation with Francesco Bandiera, resulted in mutual success. Understanding each other's needs brought results that exceeded our expectations.
Other important relationships for us are the Kemon and Montibello brands – top quality products dedicated to hairdressers. As time went by, we added other people and brands with whom we have been working for many years".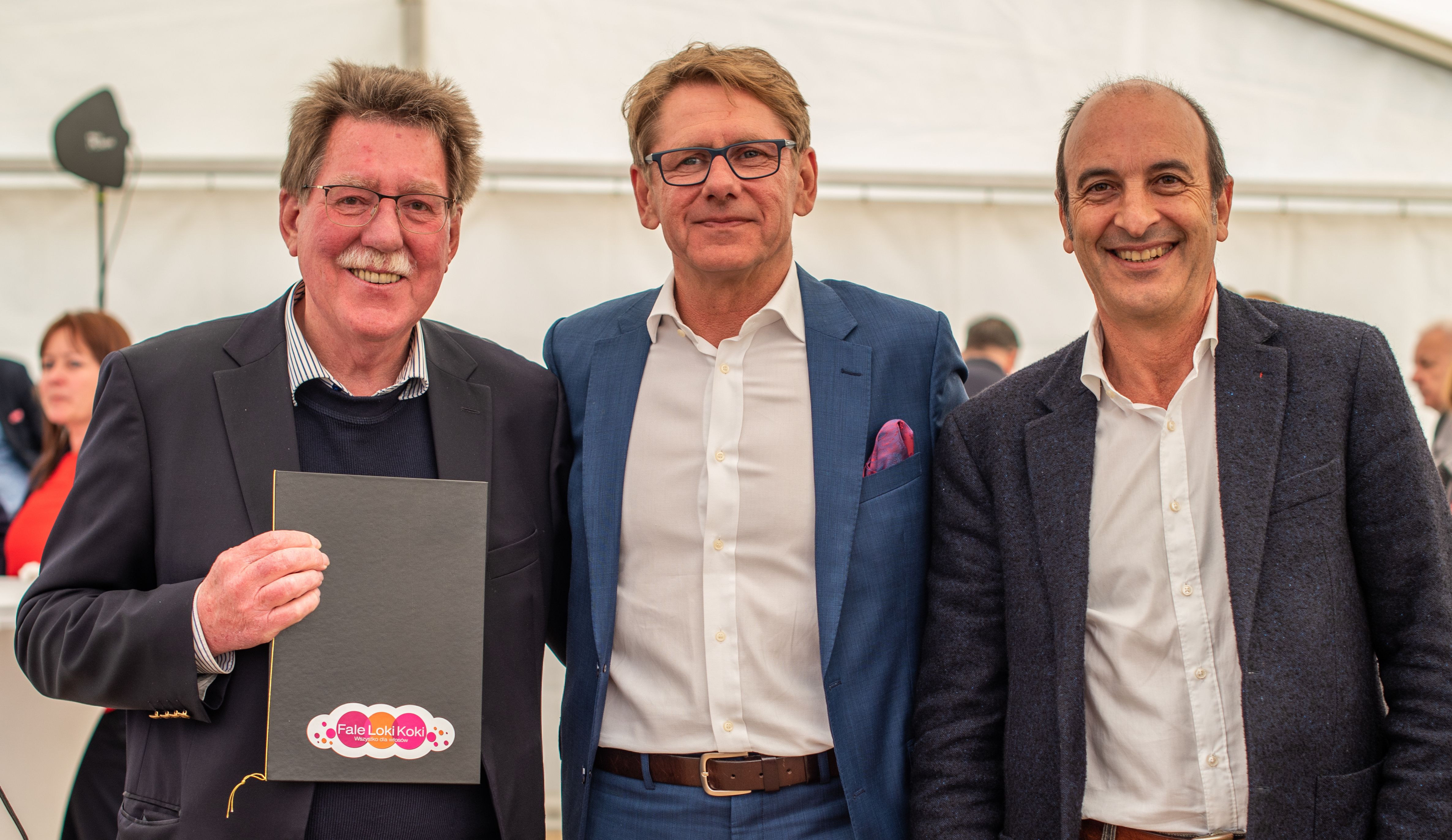 Do you also have your own Brand?
"In addition to the distribution of well-known brands from around the world, we have our own brands, such as Fox – power tools and equipment, and Mila – a cosmetics brand, which through its uniqueness and ecological ambitions finds recognition not only in Poland, but also abroad".
How does Fale Loki Koki organize its activities in the Polish market?
"Our team carries out a number of daily operations and development activities. The main direction is training and helping salons to grow. Until the COVID-19 pandemic, we were very active in training – implementing more than 1300 seminars per year in various forms through our group of instructors and educators. From salon training, to look & learn meetings, to major events and spectacular shows. During the pandemic, we have been in constant contact with our partners through digital and social media and as soon as the economy restarted, we resumed face-to-face meetings. During the lockdown, we worked every day, together with a group of managers, to prepare for the launch of our e-commerce in early April.
These actions allowed us to look to the future with confidence, because as Charlie Chaplin said "Nothing is eternal in this world, not even our problems…". Of course, the pandemic has disrupted the supply chain of several suppliers, but we have always worked with a secure inventory and this allowed us to start working smoothly once the markets reopened. Despite the pandemic, over the past year, our organization was able to hire as many as 40 new employees".
How is e-commerce changing your approach to the market?
"Be, Create, Grow with Us – this is the slogan that accompanies our Fale Loki Koki 3.0 strategy. One of those areas is communication, including our e-commerce platform, which is dedicated exclusively to hairdressers. The falelokikoki.pl platform, which was launched in May this year, is an evolution of our logistics chain and our distribution methodology. Thanks to this solution, our customers can conveniently place orders 24/7, use the product knowledge base, create lists of favourite products and have constant access to the best offers, promotions and history of their orders. And they can place orders not only through the website but also through the mobile app.
In 2019, we opened the country's most modern logistics centre in this industry. With this investment, the organization has stepped up to a higher level of doing business and delivering services to customers. On an area of 7,500 sqm, automated systems have been installed for order picking as well as warehouse stocking. We have created 20 workstations to control outgoing orders, and we are able to check up to 4,500 packages per day. Thanks to these innovative solutions, we have no problems meeting the challenges of sending an increasing number of orders".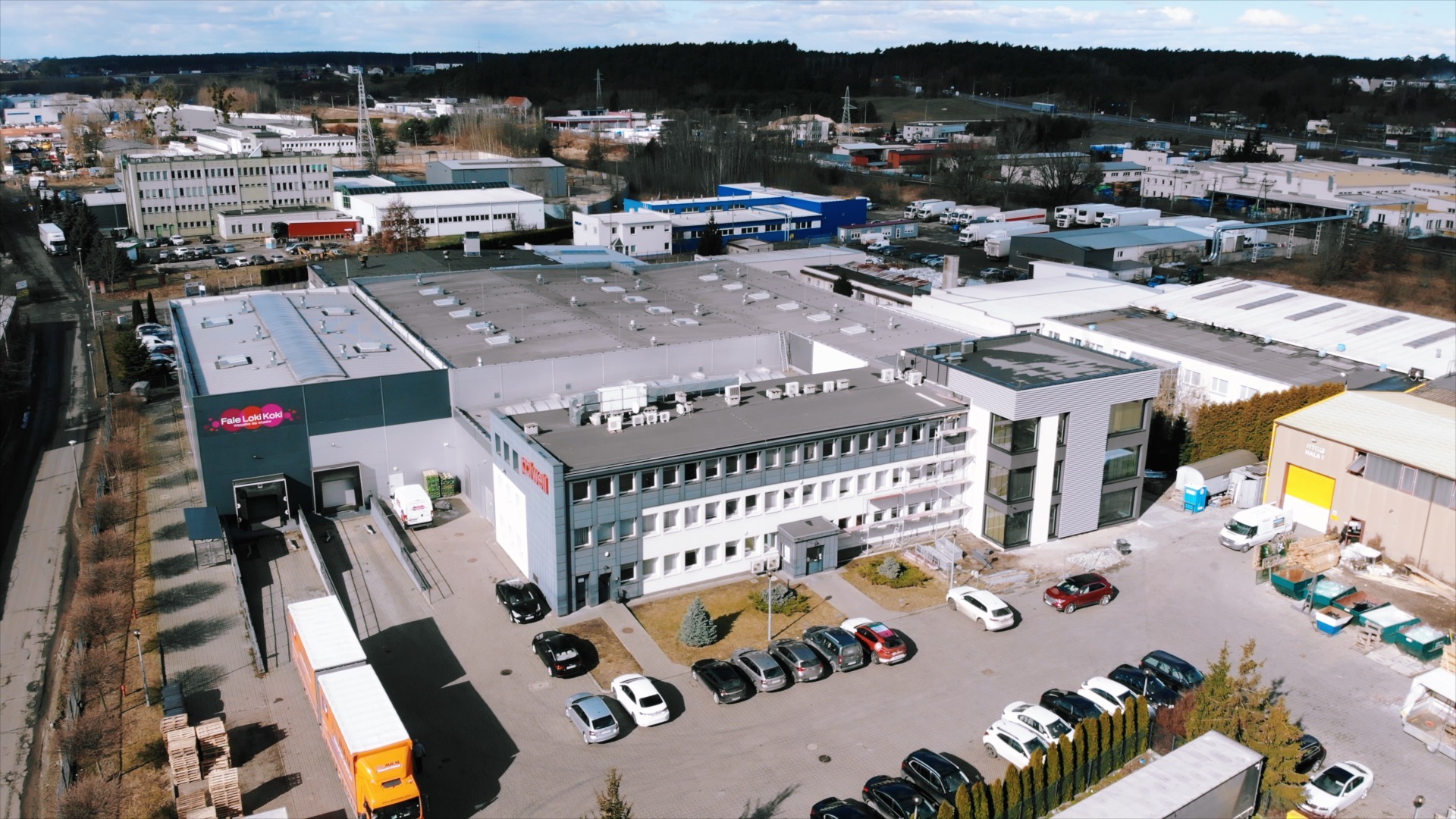 What are your hopes and plans for the future?
"The hairdressing market is changing from year to year. Our challenge is to stay ahead of hairdressers' needs and communicate with our different partner groups.
Our ambition is also that our e-commerce platform – through its unique solutions and logistics at the highest level – will give every salon in our country a chance to work with our organization.
An important part of our work is the personal development and job security of our employees. It is a difficult challenge, but we know that it is very important. We want our people, that we use to call "Fale Loki Koki Dream Team", to be proud to work in our organization and to be our ambassadors on a daily basis".
Do you miss exhibitions?
"The question of participation in fairs and exhibitions in these times is a very difficult and important one. The social distancing needed to break the pandemic has resulted in restrictions in participation at these events. We would love to meet more of our customers, but personally I think we'll need to wait a bit longer. We are all tired of lockdown and restrictions and would like to both travel and meet freely. Without doubt, that time will soon come again".