Once merely a trend for a few pioneering companies, sustainability is now a mainstream concern – with awards to celebrate the most committed brands.
Sustainability issues are gaining momentum among more and more companies around the world; the hair and beauty industry is no exception.
In the USA, Prime Waste Solutions recently recognized Farouk Systems, Inc. with the 2021 Sustainability Impact Award, celebrating its leadership, transparency, and commitment to sustainable business practices.
"We are delighted to be honoured for contributing towards a sustainable future for generations to come," said Dr Farouk Shami, Founder and Chairman of Farouk Systems, Inc. "Environment, education and innovation have long been core values of our company."
The award celebrates companies and leaders who are committed to making measurable contributions that will positively impact the environment for years to come.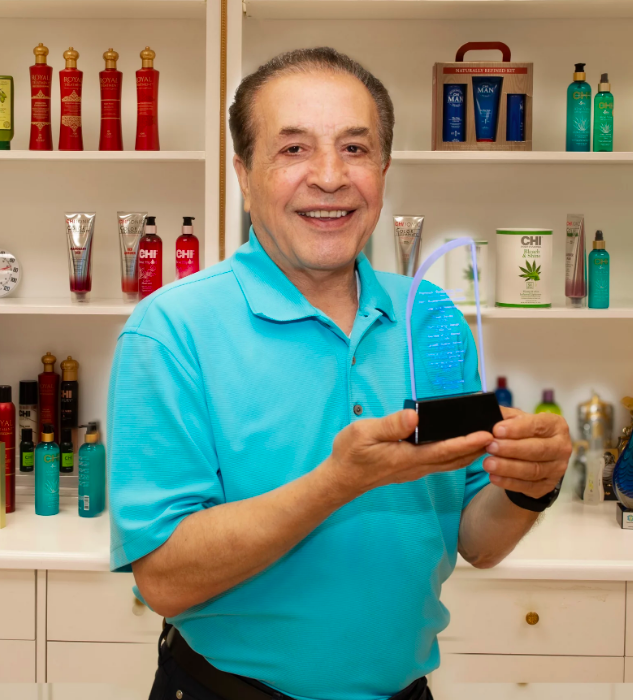 Farouk Systems, Inc. leverages its entrepreneurial approach to drive change and move towards a longer-lasting, more healthy planet. "We're continuously looking for ways to reduce our environmental footprint in all our operations from purchasing equipment that allows us to recycle every part of our aerosol products to recycling the plastic and metal in our hair tools to installing motion sensor light switches," said Paul Granda, EHS Manager at Farouk Systems, Inc. "We're proud of the sustainable processes we're putting in place, which along with educating all our employees, is creating an environmentally conscious culture at Farouk Systems, Inc.," he added.
The company has long been respected for its achievements, for its sustainable products and practices, now it's further pushing the envelope toward even more environmentally friendly practices. This includes creating sulphate-free and paraben-free products as well as creating all-vegan lines such as CHI Vibes. Farouk Systems Inc., is also committed to using sustainably sourced ingredients like Aloe Vera. Farouk Systems, Inc. continues to serve as an agent of change as well as to create a positive influence for other companies in the beauty industry.
"We must always consider our environmental footprint," Dr Shami said. "We must also keep our eyes on the future for the good of generations to come."
Stay update on international trade fairs and the latest market news: follow Estetica Export on LinkedIn.