The Hispanic-Portuguese fair Beleza, Moda y Cosmetica will celebrate its 13th edition from January 31 to February 2, 2020 at Feria Badajoz. IFEBA
The event is focused on the sectors representing the care of body image, integral beauty and fashion. The aim is to become a leading platform in integral beauty and fashion in the area of the Iberian Southwest, Spain and Portugal.
In this fair, in addition to the usual exhibition areas, the organization has prepared a set of correlated activities such as exhibitions of the different sectors (cosmetics, equipment, hairdressing, etc.), performances, presentations and talks about beauty techniques and new products, etc.. Furthermore, special attention shall be addressed to the PROFESSIONAL DAY, when there will be activities dedicated to the main actors in this sector.
A mixed and rich offer that allow Beleza, Moda y Cosmetica to be considered as a very interesting chance for the exhibiting companies to obtain the highest commercial revenues in the medium and long term.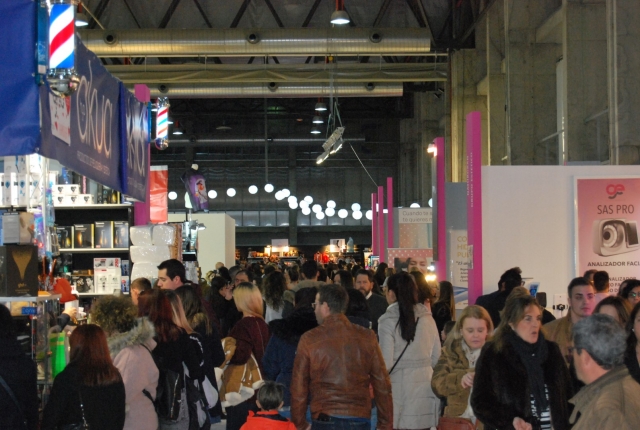 Other Activities proposed are:
TheYoung-School Day (Friday 1) or the National Fashion Awards for Young Designers Day,
Extremadura Competition (Saturday 2), as well as Hairdressing, Makeup and Nail Championships.
The fair in brief
Name – XII Feria de la Beleza, Moda y Cosmética
Venue – Badajoz Spain
Date: January 31 to February 2, 2020
Time: Friday& Saturday: 11:00 a 21:00 horas. Sunday: 11:00 to 20:00 
Total area: 5.000 m2 exhibition
Pavillions: A, B
Expected visitors – 15,000
Organizer- Feria Badajoz IFEBA | EXCMO. AYUNTAMIENTO DE BADAJOZ
With the cooperation of: JUNTA DE EXTREMADURA. CONSEJERIA ECONÓMÍA E INFRAESTRUCTURAS | IBERCAJA
Website www.feriadelabelleza.com
Information: 924 213 000 / 924 213 007