In partnership with Ecologic and L'Oréal Professionnel, the French Hair salon chain, Mod's hair, is committed to eco-responsibility by recycling small tools.
This concrete support helps salons dispose of old polluting appliances in a practical and green way. The participating salons will receive a box dedicated to this project where they can put all small electric appliances, such as hairdryers, straighteners and stylers.
Any devices that are still working will be checked, cleaned and repaired, in order to give them a new lease of life and ensure they are of service to others.The tools that cannot be repaired will be sent to a waste disposal operator regularly controlled by Ecologic, since one of the missions of this state-approved eco-operation is to ensure the safe recycling of electrical equipment and electronics waste (DEEE).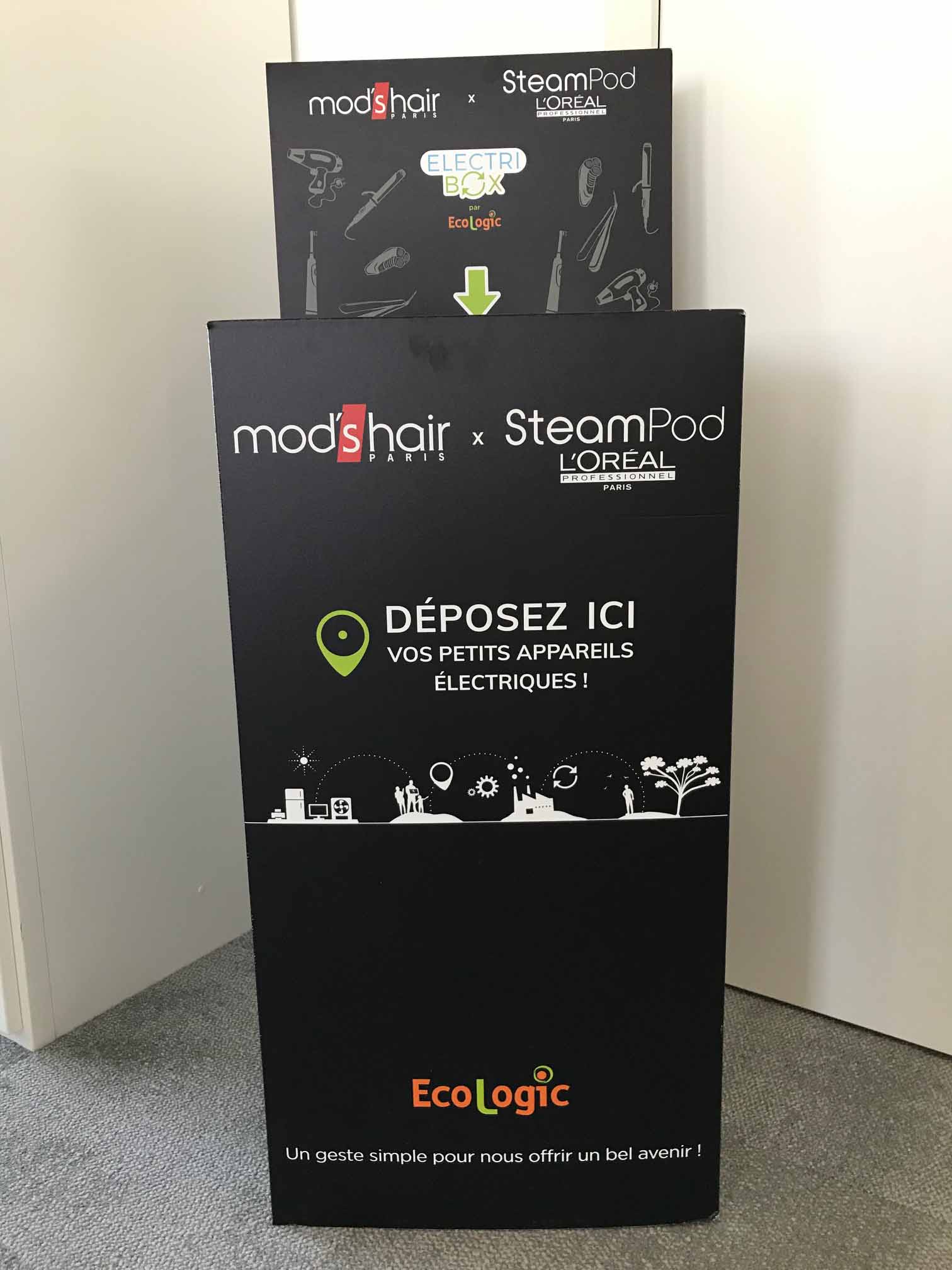 These small devices will be the first manually dismantled in order to remove pollutants so that they can be disposed of in accordance with the law. At the same time, this process makes it possible to remove certain parts, such as cables and electronic cards, which will be reused in specific sectors. Anything else will be crushed and separated into small pieces of different component materials, such as iron, plastic or aluminium.
A final step will be to ensure that these core elements can be employed in the product manufacturing cycle. That is what recycling is all about: preventing old appliances becoming a burden on the environment, so as to offer our planet a brighter future.
Who knows? Next time you buy a new hairdryer, you might just get a bit of your old phone back!