Nevskiye Berega put the spotlight on the Russian professional beauty market.
The 19th edition of Nevskiye Berega International Beauty Expo – November 21 to 23 in Saint Petersburg –  has attracted prominent professionals from all sectors of the beauty industry not only from Russia but from all over the world.
The major attraction of the event has certainly been the rich program of competitions in cosmetology, pedicure, hairdressing, nail design and decorative cosmetics, spectacular catwalk shows of competitors' designs and fashion images.
All this was enhanced by a wide range of education: master classes and workshops, the latest offers and trends of the beauty industry, business contacts and manager trainings.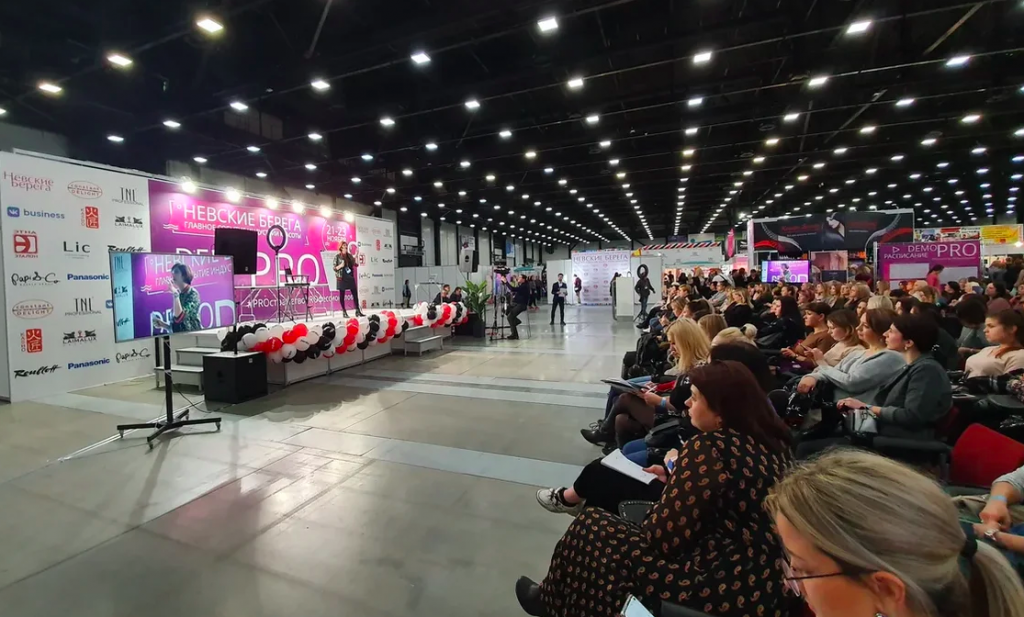 Attendance
The public came and cued up mostly for the contests, with the most popular this year being the International Championship of Hairdressing, but the free courses offered by many academies were also very popular.
Thanks to the constant commitment of the organisers, over the last 2 decades, the Expo has become a centre of interaction for artists and business managers: a place to attract professionals and discuss the trends of the beauty industry in Russia and worldwide.
Some numbers of this edition:
20,000 daily Visitors
over 300 Unique workshops 
1 500 000 Event tickets sold
over 1500 Exhibited brands
over 3000 Contest participants
over 20,000 sq.m of exhibition space

A new venue
Nevskiye Berega exhibition took place for the first time in a new venue "The Expoforum". These exhibition facilities are the largest trade fairs organized in the North-Western Region of Russia and the main trade events supported by the Russian Ministry of Industry and Trade, St. Petersburg City Management and Leningrad Oblast Government
The 2019 edition focused on the following themes:
Professional hair cosmetics
Hairdressing equipment
Cosmetological equipment
Body and face care products
Decorative cosmetics and Make-up
SPA and massage technologies
Suntan products and  salons
Nail care products
Curative cosmetics
Special work clothes
Perfumery products
Equipment and instruments
Professional education
Business tools
More info on nevberega.ru