The 4th edition of EGY Beauty Expo will take place at Egypt International Exhibition Center (EIEC) – New Cairo from May 13th – 15th, 2023.
Considered one of the main events in North Africa for Hair Products, Cosmetics, Perfumes, Packaging, Raw Materials and Contract Manufacturing, Egy Beauty Expo 2023 is expected to repeat and improve the success of the last edition held in 2021 – a huge gathering of the international cosmetics and beauty community, attended by 15,000 visitors from 20 different countries including 75% trade visitors and 200 exhibitors from 15 countries.
Matchmaking
The 2023 edition of Egy Beauty Expo will provide great matchmaking opportunities for exhibitors. The B2B program allows Exhibitors and buyers to pre-arrange their meeting agenda, starting four months before the show, with all prospect buyers and trade visitors from all over the world.
In addition to that, it will be activated an O2O (online to Offline matchmaking platform) which serves exhibitors with consistent business opportunities 24/7 all year round.
Buyers program
The organisers intend to put their efforts into attracting more numerous and qualified buyers from a lot of countries. The hosted buyer program is a dedicated initiative for top buyers seeking to collaborate with exhibitors. In 2021 Egy Beauty Expo edition, hosted a total of 70 international buyers.
Universal Trade Fairs for international exhibitions and conferences that organize Egy Beauty Expo offer pre-arranged meetings scheduled for Egy Beauty Expo Exhibitors and trade visitors to make them acquainted with the products and deals making.
Applied for the first time, this system allows many trade meetings to be held throughout the three days of exhibitions.
It works thanks to an electronic system through which pre-prepared meetings are coordinated between Egy Beauty Expo visitors, who register their data through our website, and Egy Beauty Expo exhibitors according to specific times announced for both parties before the exhibition.
Registering his information through the fair's website, every visitor will be able to see all the pages of the exhibitors and to choose the companies that he/she wants to meet to conclude commercials deals with, according to specific times determined by both parties.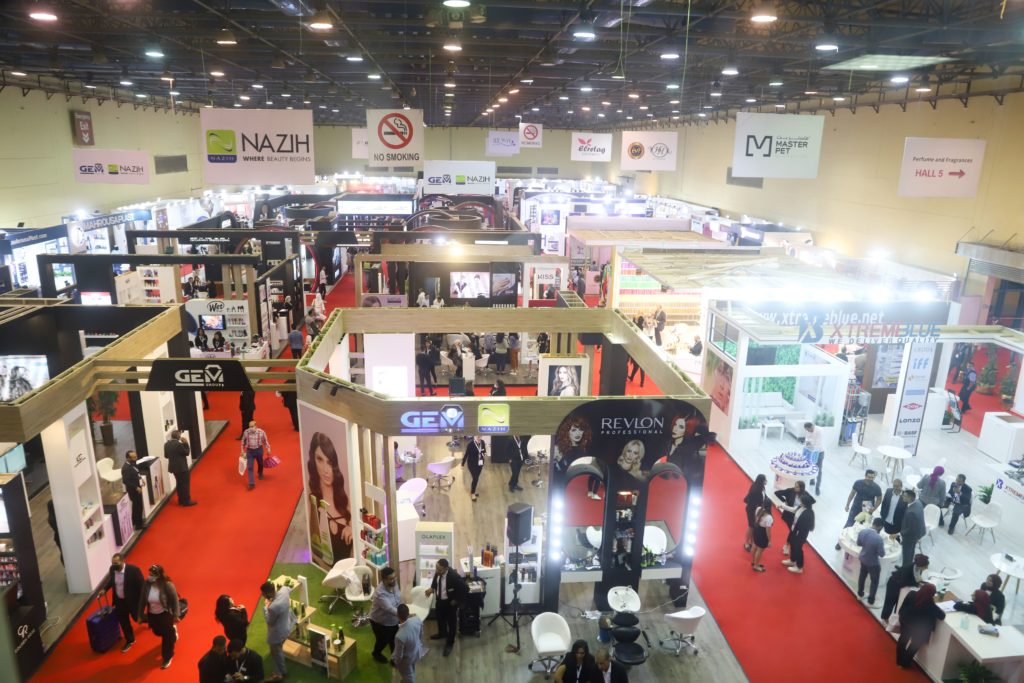 Why Business in Egypt?
Egypt has a high population rate of over 100+ million citizens which lead to increased demand for different products and services.
Egypt is a very unique location which is easily accessible to Africans, the Middle East & European countries.
It enjoys an increasing rate of investments and activities in different fields as it has one of the largest economies in Africa.
At the moment, the Egyptian government is highly encouraging all startup projects which makes Egypt a perfect place to start a new business in a dynamic market.
Egypt will preside over several international conferences in the upcoming years, which will make it a focus of attention to the whole world.
MEA region is witnessing now population growth, a raise in consumer awareness, and a lifestyle upgrade as well, due to urbanization that is boosting the demand for beauty and personal care.
Moreover, Egypt has multiple touristic locations that are being visited by tourists from all over the world.