Expectations are running high for the forthcoming Spanish trade fair, which is taking place from October 21st – 23rd and is expected to attract visitors from all over the world.
The new edition of Salón Look, which will take place from October 21st – 23rd at IFEMA MADRID, is considered to be an essential meeting point for the hair & beauty sector, both in Spain as well as internationally.
Different sectors are showcased: Hairdressing, Barbershop and Furniture with the most representative companies and brands on the national and international scene along with Aesthetic Medicine and Technology, Nail Colour Cosmetics, and Make-up.
Estetica Export has met Julia González, the Director of Salón Look and other 8 trade fairs at Ifema Madrid dedicated to fashion, beauty and lifestyle She has shared with us her feelings about the upcoming event.
Julia, how do you think the market is going for the hair & beauty sector?
"They are coming back stronger than ever post-pandemic! We have noticed that companies in the hair & beauty sector, which are mostly medium and small size enterprises, are really eager to come to our events as they want to meet people face-to-face.
Salón Look is already sold out because visitors and exhibitors can't wait to be there and to have the chance to meet clients and suppliers, exchange information, show their new products and check out what competitors are doing. This is very good for the market".
What is new at this year at Salón Look?
"We have a very rich programme with specific activities for both hair & beauty salon professionals.
One of the most interesting events will be the Congress for Hair Salon Management which will see various experts speaking about the managerial and financial problems of hair salons. Of course, we will have also hair fashion catwalks —that hairdressers love so much — and the Figaro Prices that are a sort of Oscar prices for the hairdressers in Spain.
Talking about participation what numbers are you expecting?
"We already have over 300 exhibitors representing over 1000 brands. We also expect to exceed visitors number of 31,000 from last time and reach 50,000 guests. We have increased participation of foreign brands, especially from Italy, Germany and Portugal".
How do you see the future of our industry?
"I am very optimistic about the future of our industry because, luckily, there is nothing that can endanger the work of professionals. I am aware that digital technology can be a great help in salon management, advertising and promotion, but what clients are really looking for is a job well done by professional hairdressers themselves".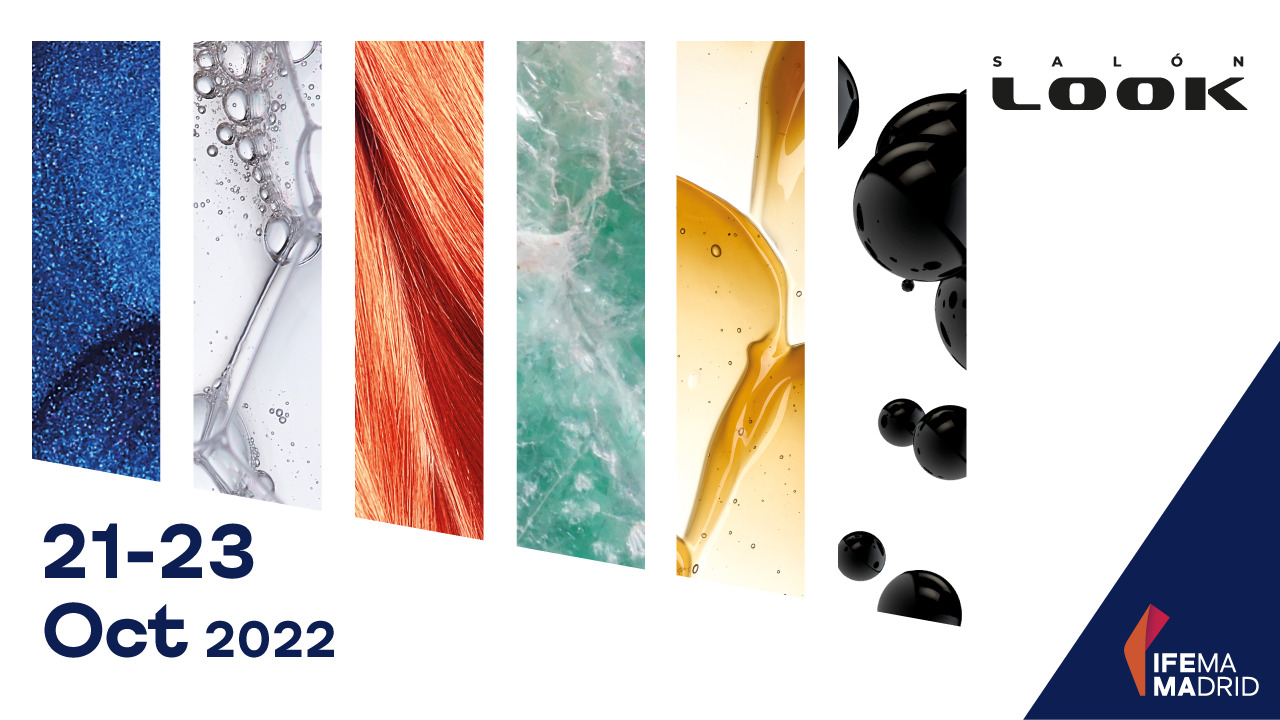 The Main Appointments at Salón Look 2022
This edition of Salón Look will celebrate the return of its spectacular Hair Look catwalks on Sunday 23rd and Monday 24th October with performances by highly prestigious brands.
On Sunday, October 23rd at 11:00 a.m., the 7th edition of Effervescene will take place with a line-up of authentic luxury completed by the participation of big names from the current hairdressing scene, such as Manuel Mon, Experimento no name, and Rafael Bueno, who will reveal their techniques, tricks and secrets.
On Sunday evening, will be the turn of one of the biggest hairdressing events of the year in Spain, Kemon Fashion Show. featuring high-level performances by Mauro Galzignato, and by the prestigious Siëro brothers, with their Siëro Creative Team.
On Monday 24th, will come the time for the Figaro Awards for Spanish Hairdressing. Club Fígaro has Revlon Professional as an official sponsor and Salón Look as an official collaborator. Directed by Sergi Bancells, international ambassador of Club Fígaro, the club will showcase magical moments to be experienced thanks to the always faithful involvement of great professionals from the sector, both national and international.
Some 136 collections will be presented with outstanding international participation (24 projects). In addition, during this edition will be launched a new initiative, the Fígaro Experience, an innovative VIP program designed for all those professionals who want to live the experience of the awards from within.