Iran Beauty & Clean is an excellent opportunity to build business relationships in Iran, a country with great potential as it reopens to international travellers.
After years of difficulties for international business travellers, the situation in Iran is changing for the better, as the current US administration works to revive the Joint Comprehensive Plan of Action (JCPOA ) to control Iran's nuclear program in exchange for the relief of economic sanctions. This positive move heralds a new beginning for the country's most significant international cosmetics fair – Iran Beauty & Clean – will take place from 4th – 7th May 2022 in Teheran.
About 30,000 attendees and 370 exhibitors from 15 different countries are expected to attend the event. Iran is one of the most interesting markets for the beauty sector, especially considering its future prospects.
The country, which is located in a strategic geographical position at the centre of the trade routes between the Middle East, Europe and Africa, has an average age population of about 30, with around15 million women aged between 20 and 40.
In the beauty sector, Iran is the second-largest market in the Gulf (after Saudi Arabia) and is the 7th worldwide. Total current consumers are estimated at around 30 million.
Iran Beauty & Clean covers a lot of sectors including Detergent, Cleanser, Hygienic, Cellulose Products & Related Machinery, but is especially important for exporters working in hair and skincare products, perfumes, cosmetics and nails. In addition, it is worth mentioning the growing development of the local industry, in search of raw materials, packaging and filling machinery.
The venue of Iran Beauty & Clean is the most prestigious of the country: the Teheran International Permanent Fairground.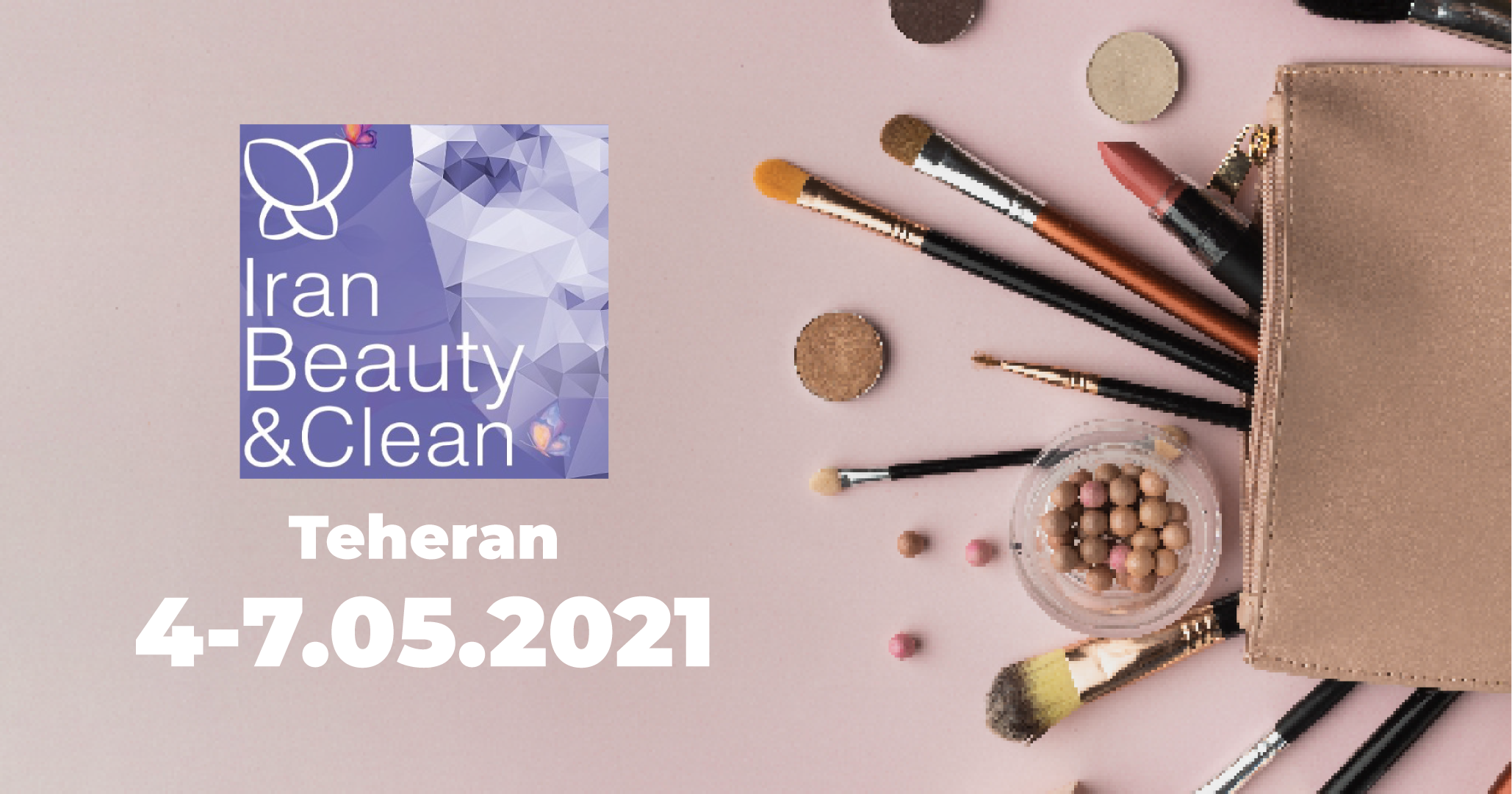 Stay update on international trade fairs and the latest market news: follow Estetica Export on LinkedIn.