EsteticaExport has interviewed Mr Mahmut Er, General Manager of BEAUTYISTANBUL Exhibition and IPEKYOLU International Exhibitions Ltd.
This season of Beauty Fairs is restarting after an 18-month intermission and in Turkey, BeautyIstanbul will run from October 13th – 15th. How have you been preparing for his moment?
"It has been a 2 long years since we organized the 1st edition of the BEAUTYISTANBUL Exhibition in 2019, which enjoyed outstanding results for both exhibitors and visitors. Despite being the 1st edition, it brought together 313 Exhibitors from 52 countries with 8,246 visitors from 145 countries.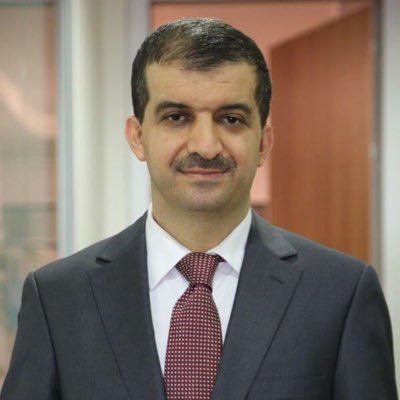 Just after the 2019 edition, we kickstarted intensive promotions for the 2020 edition, but unfortunately, the pandemic hit and everything was halted. In a period in which nearly all exhibitions were paused, we thought that we had to do something different from our competitors.
That's why we have created our periodical Online Regional Zoom Meetings to connect suppliers and buyers from different regions. Since September 2020, they have featured 1,856 buyers from 104 countries in 13 meetings covering Central Asia, East Africa, Central America, The Caribbean, Sub-Saharan Africa, Middle East, North Africa, Eastern Europe and West Africa.
Thanks to these meetings, our buyer portfolio has grown by 40% during the pandemic, and we have never stopped our visitor promotion throughout the pandemic – doing our best to ensure that exhibitors will find many potential clients from all different parts of the world".
How is this edition going to be different from previous ones? What kind of exhibitors and visitors are you expecting?
"The 2nd edition of BEAUTYISTANBUL will be 30% larger compared to 1st edition, with a 20% increase in the number of exhibitors, this despite the pandemic and the fact that we've seen the bigger exhibitions in the world shrank by half in size and in their number of exhibitors. We believe this is a period in which exhibitors and buyers will witness the actual performance of organizers, and the capability to bring together the buyers and sellers in the most difficult environment the world has ever known.
Furthermore, not just our event but all international exhibitions taking place in this period features business-oriented visitors, because they are keen to travel for business during the pandemic. Although we had some visitors who are not positive about travelling to visit an exhibition, there is a great number of business people who are excited about being able to visit exhibitions and conduct business face-to-face again, after 18 months of no business travel".
What will the highlights of the event be?
"This year we have around 350 exhibitors from 40 countries – including 41 exhibitors from Italy – which are manufacturers and suppliers of cosmetics, beauty, personal care, hair care, make-up and nail care, home care, cleaning and hygiene products, perfumery, skincare, dermo cosmetics, OTC products, natural & organic products, professional beauty, private label, packaging, machinery and raw materials.
In terms of visitors, we are expecting more than 8.000 international trade visitors from around 120 countries including importers, distributors, wholesalers, cosmetics chain stores, retailers, pharmacy chains, supermarkets, online stores, private label buyers and manufacturers".
What are your expectations for the near future of our industry, both in the Middle East and globally?
"We believe that developments regarding international freedom of movement and travel restrictions will be the key to the recovery of the exhibitions industry. As we observe currently, exhibitions in Asia and the Far East have mostly not been able to restart, as well as many exhibitions in Europe are either getting postponed or conducted at a local level. They are not able to reach outside Europe, since there are strict travel restrictions in place for international travellers. We hope that the increasing vaccination rates will help to ease travel restrictions worldwide to give life to exhibitions once again.
As regards the Middle East, we can see that Turkey and the United Arab Emirates have kickstarted the exhibitions industry with flexible travel rules and active exhibition organizers who are committed to holding international events regardless of any financial or operational risks in place during this period, especially in a time that everyday travel rules or government restrictions are changing".
What is your strategy to take advantage of the post-pandemic recovery?
"Our strategy has always been to give our best, which we believe we may not be the biggest exhibition organizer, but we are the most hard-working and most committed. We will continue to support the economic recovery both for the cosmetics industry and the exhibition industry. In a time where exporters need to reach the buyers most, we are here to connect them and to facilitate many fruitful business deals. We hope to hold BEAUTYISTANBUL 2021 most successfully and to focus on BEAUTYISTANBUL 2022, for an even more fruitful event for all parties involved".