A long and successful story of expansion into foreign markets as well as the acquisition of prestigious Italian brands to build up a solidly reliable enterprise.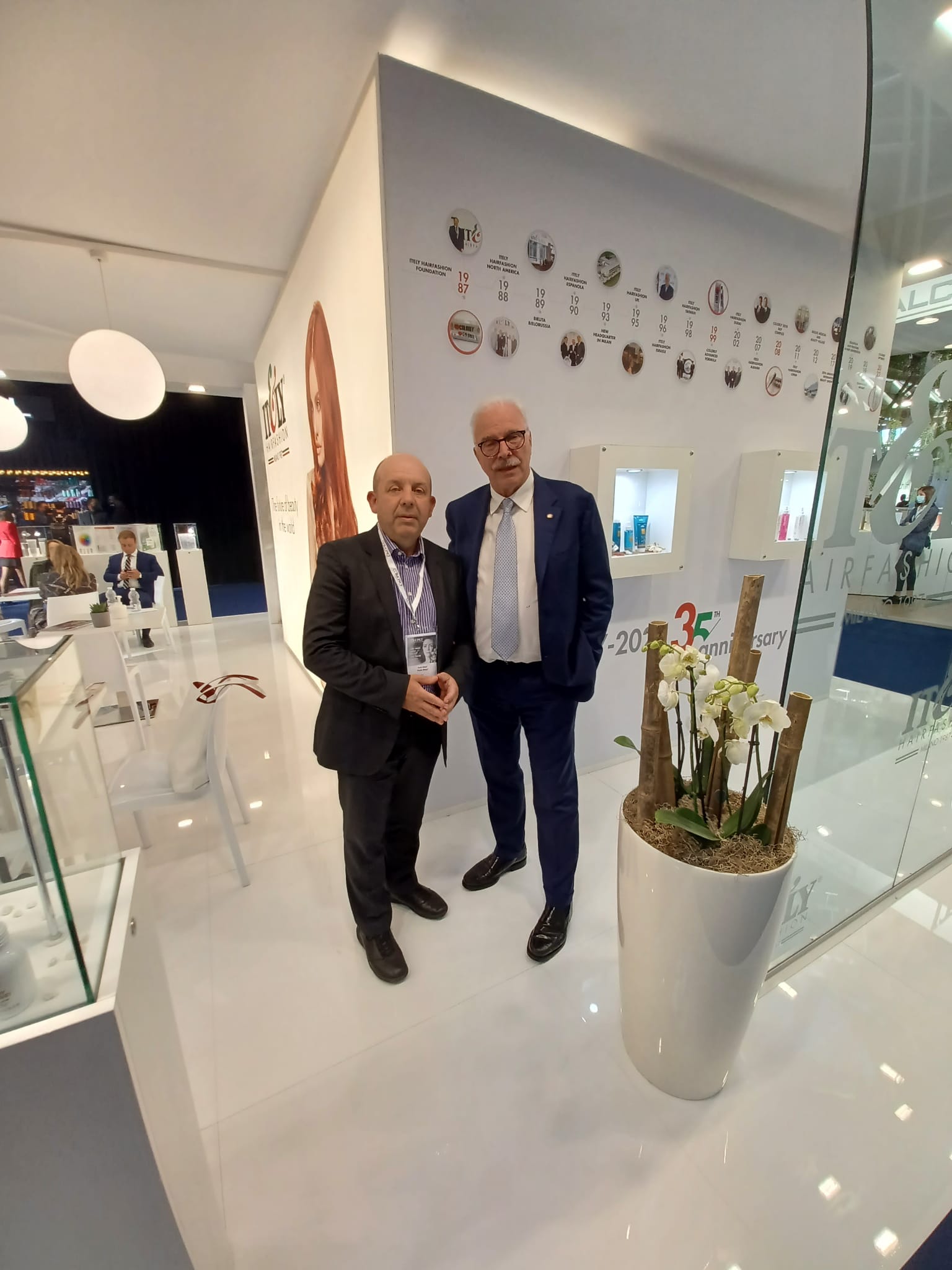 Founded in 1987, Itely Hairfashion celebrated its 35th birthday at Cosmoprof Worldwide Bologna with a picture wall covering milestones in the company's development. President Lucio Fusaro was very busy at the booth, meeting with old acquaintances as well as new potential distributors. This offered further opportunities to build on the success the company has closed during its story so far.
It's a long and successful story of expansion into foreign markets and the acquisition of some prestigious Italian brands like Revivre (2005) and Revi Pharma (2011). The group now boasts a turnover of over €80 Million. This success has been achieved through upholding the basic values of the company: authentic promises, product excellence and professional skills. Elements which, along with innovation and research, have consolidated the Itely Hairfashion brand's strong corporate reputation.
On expansion into foreign markets, Mr Lucio Fusaro commented: "I have been lucky to meet some great businessmen in our industry to whom I proposed to open a company together to distribute Itely Hairfashion in their countries. They had the knowledge of the market and knew clients directly. I had the quality, the research and the education – a perfect mix of values that has been working very well for many years. It went so well that – decades later – most of these companies are still active and profitable. What has changed is that now the second generation has come along to lead their businesses, as it happened in my company that now is managed not so much more by me and my brother, but by my daughter and her husband".
On the future, Mr. Fusaro continues: "To tell you the truth I was really hoping that after two years of the global pandemic we could be out of the woods and ready to see a prompt recovery of the economy. Unfortunately, we are now in a very complicated international situation and nobody can tell for sure how it will evolve.
I like to tell my grandchildren the story of the generation of my parents, people who were young just after WWII when our country was devastated, but they did not lose hope. What they did was roll up their sleeves and start working hard. In a few decades, this country became one of the most industrialised countries in the world. This is the only way I know to improve or recover from difficult situations: work hard and help each other, there has always a way out.
I hope that this edition of Cosmoprof Bologna – which has been very satisfying for us with many important players coming to our booth – will represent the restart of our industry in Italy and all over the world.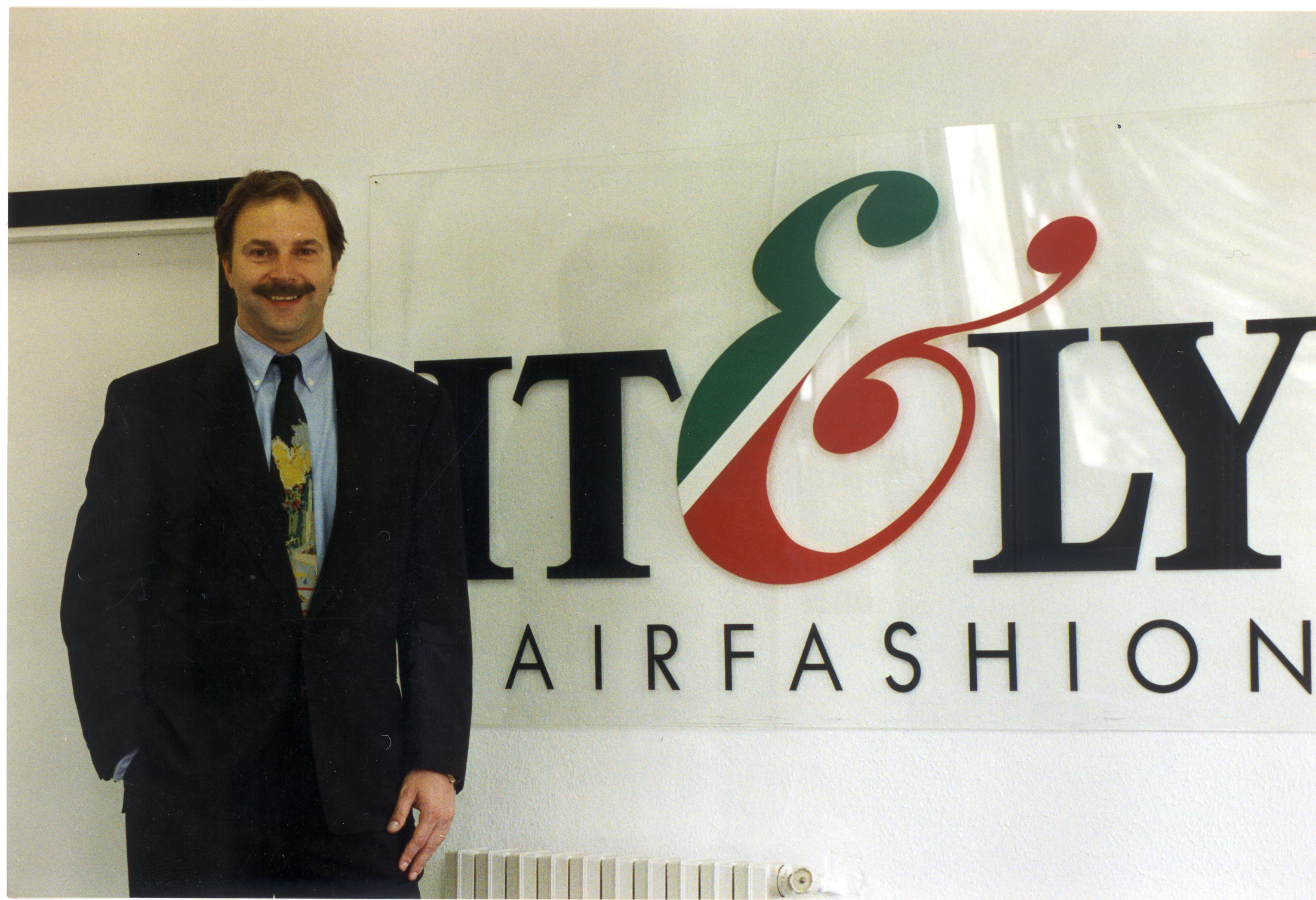 The main steps on Itely Hairfashion's journey
1987 – From the beginning, Itely Hairfashion was immediately appreciated by the market for its high quality and superior results. It soon started expanding into foreign markets.
In 1988 they founded their first joint ventures with Itely Hairfashion North America, responsible for the US, Mexican and Canadian markets and Itely Hairfashion Iberica, for Spain, Portugal and Latin America.
This model will be repeated in the following years creating new joint-ventures like Bielita in the Soviet Union, Brazil local branch for South America.
In the same period, attending one of the first editions of the Hong Kong Fair, new partnerships were created in the Far East countries.
In 1994 the new factory on a 12000 sqm area near Milan enhanced the company's growth rate by increasing the productive capacity.
Between 1995 and 1998, many distributive trades were established, from Australia to Iceland, and back in Europe the English branch was founded.
In 1998 was the turn of Itely Hairfashion Taiwan
In 2002, the start-up of a branch in Dubai, UAE became the "Gate" to the Middle East facilitating solid distribution agreements in rapid succession in UAE, Bahrain, Kuwait, Qatar, Oman, Iran and Saudi Arabia and Iraq.
In 2007, the new American headquarters was opened in Pittsburgh, Pennsylvania. Itely Hairfashion celebrated its 20th birthday with the International Hair World Collection 2007.
In 2011 was founded Itely Hairfashion China
In 2017 30th anniversary was celebrated with an International show in Milan.
In 2019 Itely Hairfashion Brazil.
In 2022 Itely Hairfashion revamp its business after the pandemic with new products (Colorly Optimum) and new enthusiasm.