Organizer Messe Frankfurt Middle East has confirmed that Beautyworld Middle East, the region's largest international exhibition for beauty products, haircare, fragrances and wellbeing, has been definitively rescheduled to take place in 2021.
Although some beauty shows have tried to err on the side of optimism throughout this troubled year, in the end even Beautyworld Middle East has had to yield and push its plans back until 2021 for its 25th edition. Originally planned to run in May 2020, the event was first rescheduled to November 2020 due to the Covid-19 pandemic. It is with a sad heart that the decision has now finally been made to postpone this important exhibition at the Dubai World Trade Centre until 5th – 7th October 2021.
The other important news is that the Organiser has announced that from now on the Dubai show will be hosted annually as an autumn trade fair, rather than in the spring. Show Director, Elaine O'Connell, said that the switch to autumn came after extensive consultation with exhibitors, trade visitors, and the venue. "The autumn months offer an ideal window for manufacturers to present their latest innovations that can be marketed in the holiday season and New Year," said Ms. O'Connell. "Trade buyers, beauty professionals, distributors and retailers can also find fresh insights and new trends from the biggest names in the beauty business."
Most of Industry stakeholders widely support the new dates of the show. One of them is UAE-based Nazih Group, one of the Middle East and North Africa's largest distributors of professional beauty and hair care products, and a long-standing Beautyworld Middle East exhibitor: "In our opinion, moving Beautyworld Middle East to the autumn season is a great idea," said Nazih Hamad, Managing Director of Nazih Group. "It will be good timing for everyone, because after the show there will be time to conduct and complete new business opportunities with a huge season ahead."
Ian Crompton, Regional Director for Fine Fragrances at Firmenich, added: "We're very happy to come back stronger to Beautyworld Middle East in autumn 2021, and we'll bring to the show a unique experience with Firmenich. It will also be a great way to celebrate the 50th anniversary of the UAE while the Dubai Expo 2020 will be in full swing."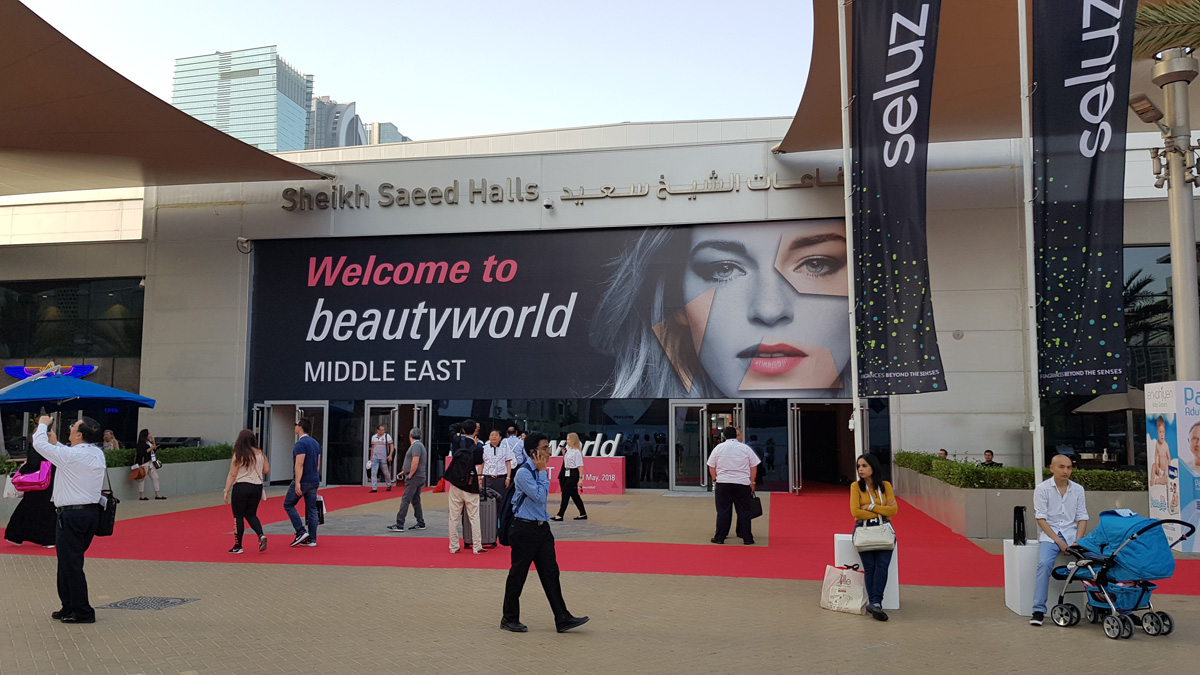 About Beautyworld Middle East
Six product groups on display: Hair, Nails, and Salon Suppliers; Cosmetics and Skincare; Personal Care and Hygiene; Machinery, Packaging, Raw Materials, and Contract Manufacturing; Fragrance Compounds and Finished Fragrances; and Natural and Organic.
The three-day event in 2019 set new records, attracting 44,256 visitors from 150-plus countries, a 20 percent increase over the previous year. In its 24th edition, Beautyworld Middle East 2019 also featured 1,790 exhibitors from 66 countries spanning 62,000sqm of exhibition space.
Information is available at: www.beautyworldme.com