The Japanese consumer goods manufacturer and the world's fourth-largest supplier of professional salon products, Kao, has teamed up with the Climate Partner project in Morocco to achieve its global goal of reducing all emissions to zero.
The Japanese group Kao, owner of beauty brands such as John Frieda, Goldwell and Molton Brown, has announced that its operations in the UK have reached carbon-neutrality status which is just a step toward its global goal of reducing its CO2 emissions to zero.
The UK production and facilities have already achieved this goal for the year 2021, while the German operations will follow on January 1st, 2022.
Kao has implemented strong on-site measures and as part of the larger strategy to reduce emissions to zero by 2040 and achieve carbon negativity by 2050.
Over the past few years, Kao EMEA (Europe, Middle East and Africa) has applied several measures to pave the way towards carbon-neutral operations: Since 2014, all EMEA facilities and owned offices have been using 100% renewable electricity. Furthermore, energy-saving measures have been implemented, resulting in a 31% reduction in energy consumption since 2010. Additionally, Kao has reduced its wastewater volume by more than 12% since 2016 and completely switched to FSC-certified paper in 2015.
The next milestone in Kao's strategy is the year 2025; until then, Kao plans to further reduce its carbon footprint in the EMEA region by continuing to cut water consumption, installing LED lights in its facilities, switching to low energy consuming cold mixing process and reducing waste in its production sites. Additionally, Kao is looking to certify selected brands and products as climate neutral. By 2030, the plan is to replace any fossil fuel heating with alternative heating technologies.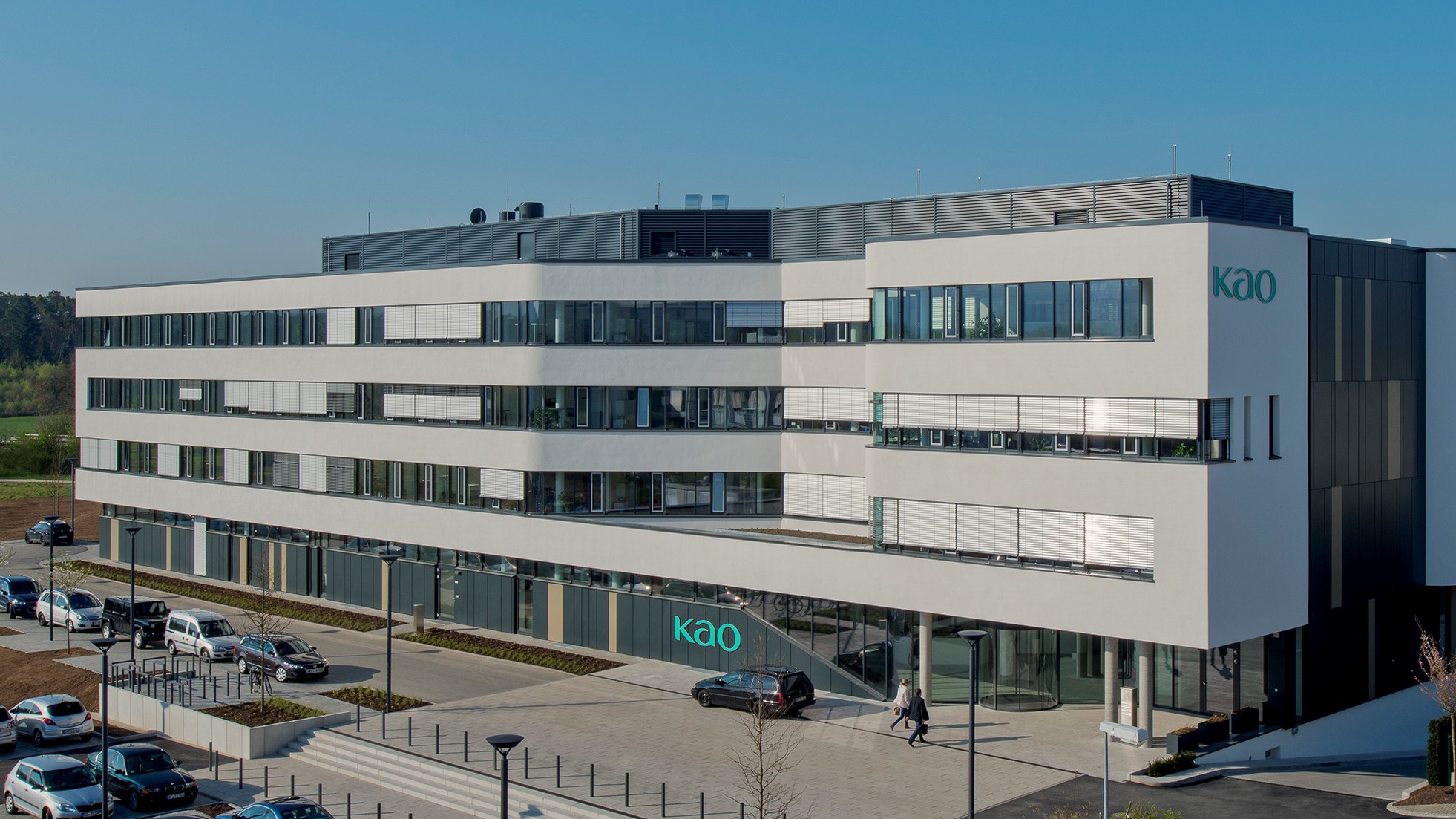 Kao's ESG strategy
Climate neutrality in the UK and Germany are the first steps of Kao's ESG strategy, the Kirei Lifestyle Plan. The Japanese word "Kirei" describes something that is clean, well-ordered and beautiful, all at the same time. In the Kirei Lifestyle Plan, Kao lays out its ESG (Environmental, Social and Governance) strategy that is designed to deliver the company's vision of a gentler and more sustainable way of living. As part of the Kirei Lifestyle Plan, Kao aims to reduce its global CO2 emissions to zero by 2040.
Another "green-social" Kao initiative is the strengthening of renewable energy and the role of women in Morocco
Kao supports a wind farm project in Tangier-Tétouan, Morocco. A project that helps to reduce the country's dependency on fossil fuels and empowers women in the region by improving their economic and social status.
Aligned with the UN Sustainable Development Goals, and Kao's energy-saving strategy, the project empowers local women through the establishment of agricultural cooperatives and women's associations, training in cooperative management and handicrafts as well as medical care, helping to strengthen their role in society and improve their employability. The project is W+-certified, a standard that recognizes projects that support women to act collectively to address climate change, poverty and food insecurity.
For more information about Kao's offset project, visit the website of Climate Partner.