Rare in nature but popular among women all over the world, red hair is a growing trend. Hairdressers can take advantage of it by choosing the right professional colour products for the job.
Redheads are a demographic group carrying special genetic characteristics. These are reflected in their red or copper hair colour. Genetically they have a higher amount of the reddish/copper pigment and less of the dark pigment. Although there is no accurate information about their exact number, it is estimated that about 1-2% of the world's population are born redheads. Scotland is the country where the most redheaded babies are born. About 13% of the population in Scotland are redheads.
The natural reddish hair contains a high amount of red melanin pigment but, as years pass by, there may be a decrease in the delivery capacity of the melanocyte cells, which produce the pigment. This can lead to the onset of afro-reddish hair, which creates a tired and lifeless look. That's why there are natural red-haired women who renew their natural shade at the hairdresser.
Recently, there has been an increase in demand for red or orange hair colouring, for women who were not born with red hair. Tens of thousands of women around the world choose to dye their hair red as part of expressing their personality and personal style.
Colouring hair red has become a particularly common trend. It requires a complex in-salon dyeing process to ensure a beautiful and natural result. There are so many shades of red to satisfy all tastes: the most important thing is to choose the shade that better suits an individual, considering the skin and eye colour, the type of hair and more.
The correct colouring procedure combines preservation and restoration of the red hair. This requires special care to maintain its healthy and original appearance. Products that protect the hair from free radicals and weather or elemental damage are very important, especially when practising 'stressing' activities like swimming in a pool with chlorine.
It is important to choose the right products for any hair type, but it is not easy because it depends on so many variables. That's why it's best to listen to the professionals: they know how to deal with hair and scalp. They also know how to choose the products that will preserve the shade of the hair colour they have created.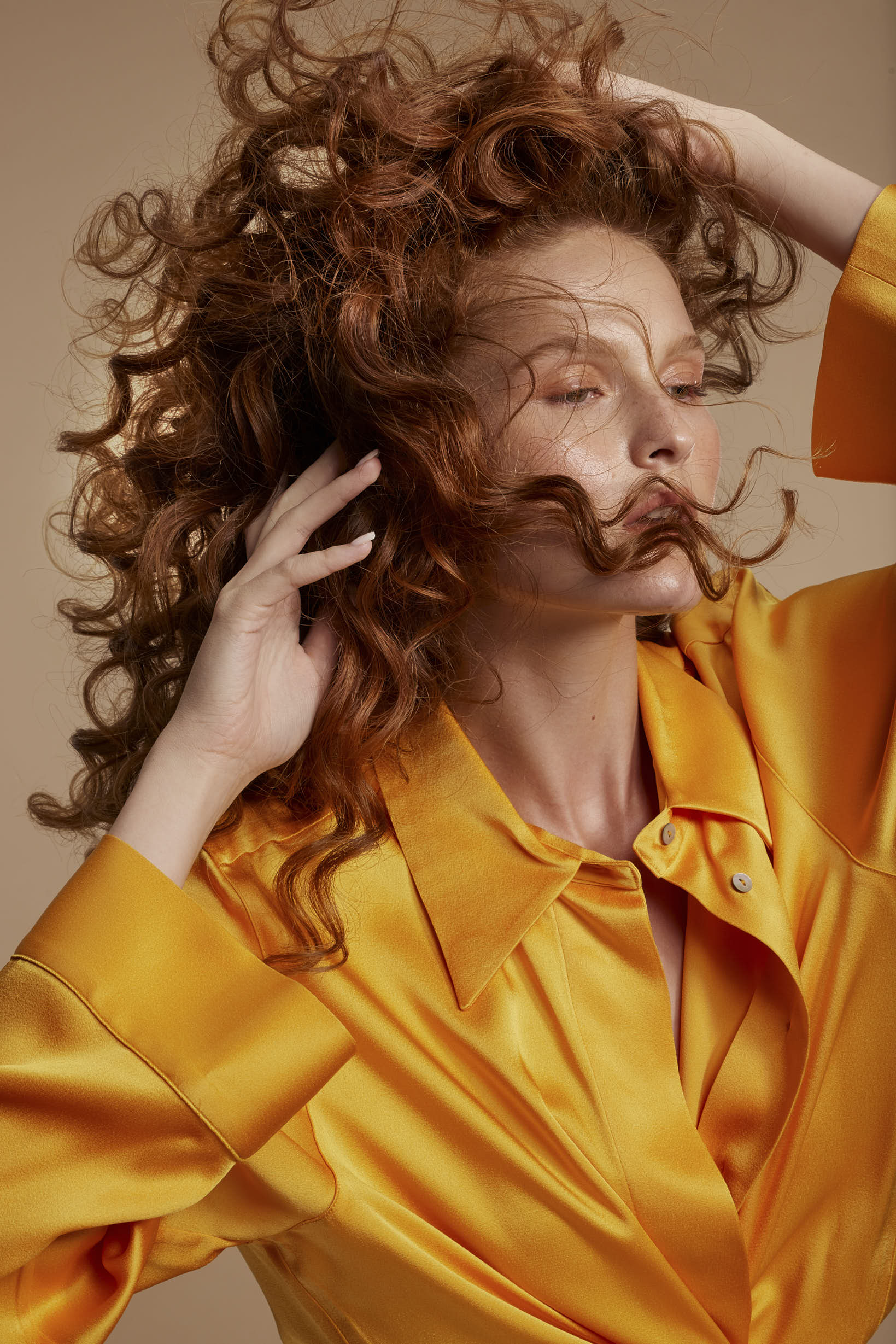 The correct use of dedicated products helps to maintain and protect the hair.
JUL Pro Color + series has several red shades that help the hairstylist prepare an exact recipe to create a special shade for you.
The new JUL colours are rich in pigments and substances that nourish the hair during dyeing. such as argan oil, olive oil and jojoba oil.
Yoav Arobs, manager of the training department of Gideon Cosmetics and owner of a leading hair salon says: "To achieve a completely natural-looking redhead, we dyed the lengths with 8.34 with 9% developer cream and the roots with 8.34 with 6%, we got a lot of glow and shine and a completely natural result".