This family-run company will celebrate its 100th anniversary in 2022 and has remained committed to the hair salon business since the beginning – not even the pandemic made it flinch!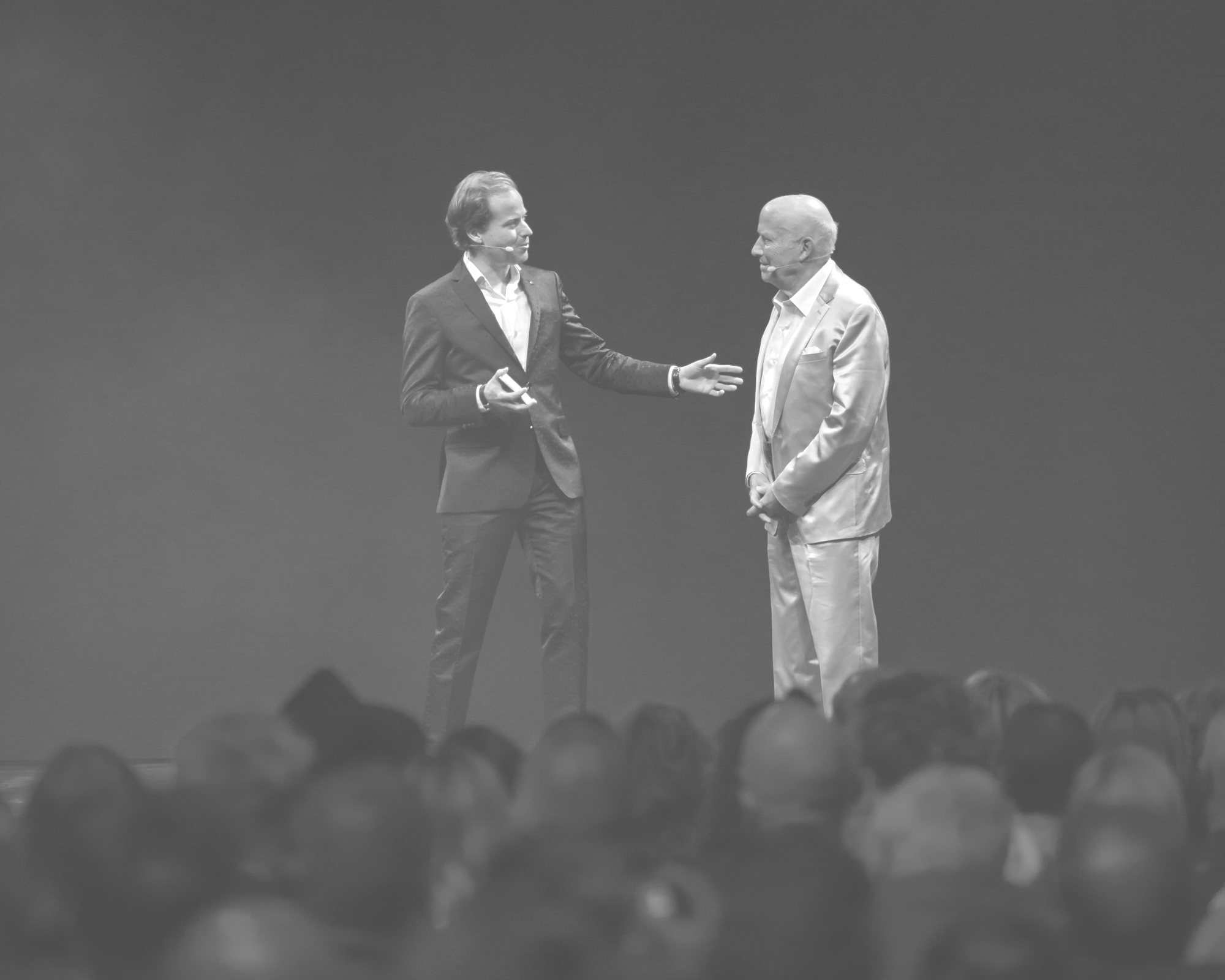 Estetica Export interviewed Eelco Keune, who is 3rd generation and running the business together with his father George (91 years!) (In the picture together)
How would you introduce your company?
"I'd describe us as a start-up with 100 years' history. In 2022, we will celebrate our 100th anniversary and I believe we are actually the family-owned professional hair product company with the longest history. We have been loyal to the professional market since the beginning, and we remain so.
We believe that there is only one person who should make money doing business with us and that is the hairdresser. That's why in we are closing down all our wholesales business over the past few years and we have renewed our exclusive commitment to hair salons.
Even in tough times, we stick to our plans. We keep the same policy and I am proud that we did not become opportunistic under pressure. I think good brands behave like your best friend. You know what to expect even in difficult times".
Can you give some examples of what you are doing for hairdressers?
"We are a simple company with simple rules: we want to give a share of profit to those who generate business, in our case the hairdressers. To help them in these difficult times we even created an e-commerce channel so that hairdressers can make a living out of the demand they create on it. People love our brand because of the magic the professional created. That should be rewarded.
In Germany, we offered 100 emergency packages, valued at 1,000 Euros each, to salons in need as a consequence of the pandemic. It was a bold move for us, but the feedback proved it worth the effort.
I am very proud of another initiative that we have put in place in these times of hardship: we created an online platform called "Support Your Salon". With this online tool, salon customers could purchase a voucher for treatments to be enjoyed in salons when they reopen in the future. The idea is based on the strong emotional connection between hairdressers and customers. The customers proved to be open to paying in advance for some salon services to help their personal hairdresser. This was quite a success because we offered the service in all our subsidiaries; we collected the money and send it to the salons within one week. We did that not only for our clients, but also for all those in the market that wanted to participate".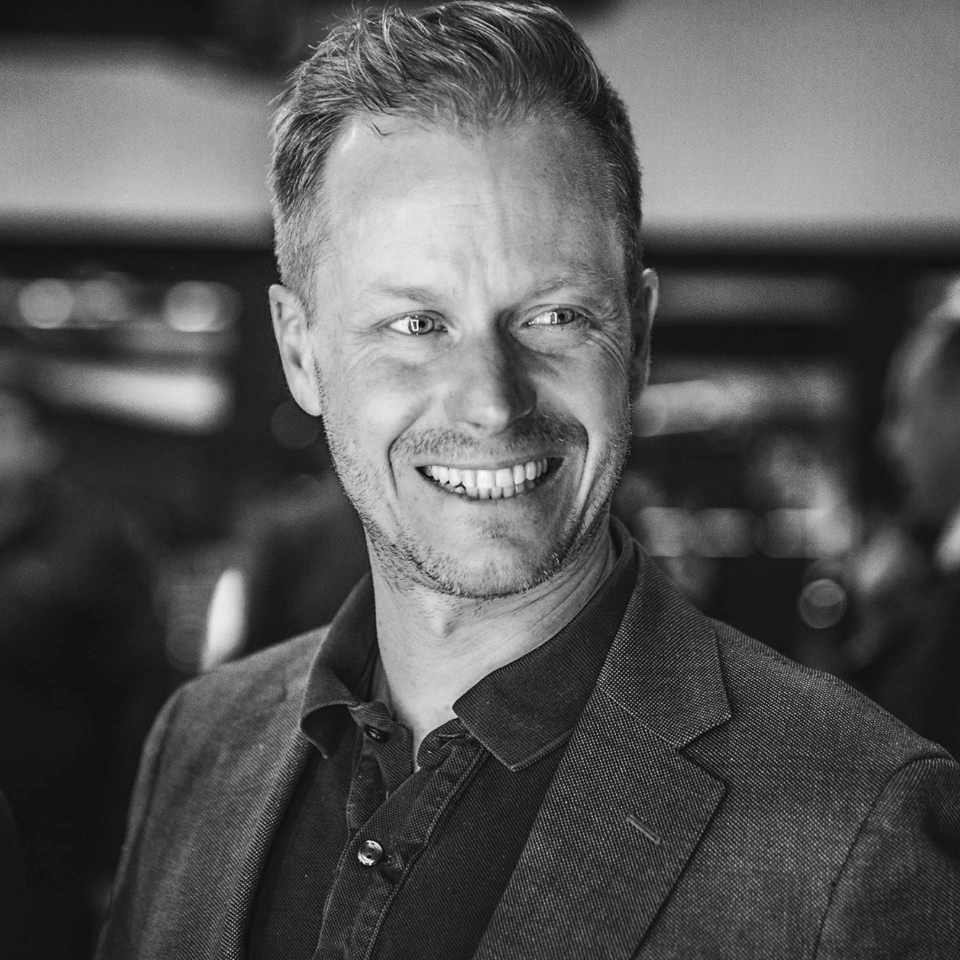 Going to a hair salon is not only a business then…
"I believe that going to the salon is an important part of human life, a necessity that comes right after the vital needs of food, air, and shelter; it is very important in ensuring a decent quality of life.
Some countries like Belgium understood that and decided to open up hair salons sooner rather than later in order to help boost morale.
I remember another initiative where we sponsored a group of hairdressers that went to a refugees camp in Lesbos, Greece offering hair services. It was an amazing experience because we saw people who, for the first time in years, felt they were being treated like human beings, not fugitives".
Can you describe your presence on the international market?
"We are now present in about 90 countries. We have 6 subsidiaries (the biggest one being in the USA, run by my brother George), 2 joint-ventures and the rest are distributions and business partnerships. So, our presence in the world is more than satisfying in terms of numbers. Actually, 3 years ago I told my export manager to stop hunting for new countries, instead, I want to consolidate and properly serve the places where we are working already, not just add markets if we cannot serve them well. To make sure that all our partners follow our commitment to hairdressers, we enforce this policy with legal contracts, so that those who break the rules can be pushed out of our community. This is the best way to protect the investments our Partners do in their territories".
Doesn't that have an impact on your profitability?
"On the contrary, our global business partners embrace this policy because hairdressers appreciate it. Reliability is important to create a profitable relationship.
In the last few years, we have lost some thousand clients in The Netherlands, but in the same period, our turnover doubled. This happens when you value your partners. I want to surround our company with partners that can reach their full potential as entrepreneurs. I am not a buddhist, but I strongly believe what you focus on, will grow".
Where are your manufacturing plants?
"We are proud to say, that there is one, in the middle of the Netherlands. This way we can secure our quality claim "we never compromise on product quality" best. All is under one roof, so we can control it very closely; Marketing, Laboratory, Education and Manufacturing.
Every week our innovations are tested in our own studio. If it is not better than the competition, we improve it till it is. We don't want to be the biggest we want to be the best".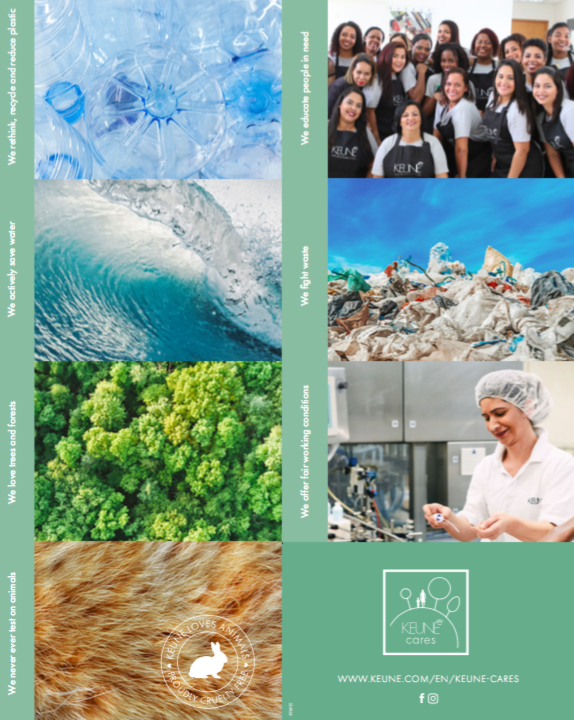 What is the initiative "Share Your Wildest Dream"?
"It is a message I have addressed to hair salons who have a wild dream. I have invited them to contact me directly to share their dreams and we will consider how to support any plans which have potential".
Have you taken part in any Online Beauty Trade fairs?
"As HQ we did not take part in any online fairs in 2020. I miss the physical events because they are a fantastic opportunity to stay in contact with the market, share information and discuss in person. Since last year we have had our webinars, of course, but our relationship with hairdressers needs a personal, emotional contact in order to grow and prosper".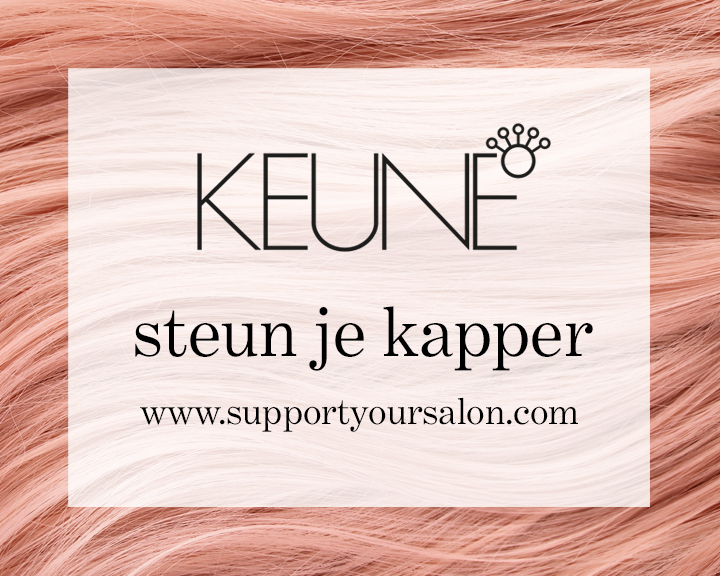 Keune's history
In 1922 Jan Keune and his wife, Corrie, a pharmacist and producer of cosmetics from Amsterdam, became fascinated with curls. Hair used to be curled by heating curling irons over gas burners. That same year Jan started experimenting and discovered a perm formula. It was a resounding success and the first Dutch product conquered the world. Jan Keune's dream became a reality with the birth of Keune Haircosmetics.
In the years that followed, Jan introduced hairspray in an aerosol can, a cold perm formula, and hair gel. Later, Jan's son, George, introduced mousse—preferring this French word to the English "foam." Jan's grandson, George Junior, introduced the world to Tinta Color, creating a global success story.
www. keune.com