'Game of Thrones' actor Lena Headey – famous for playing Cersei Lannister in the top TV show – has been named as the Global Ambassador for the charity Haircuts4Homeless.
@Haircuts4Homeless is a community group where skilled hairdressers give their time free of charge to give haircuts for homeless people in the UK & Eire. The British celebrity, Lena Headey, who has gained international acclaim for her portrayal of Cersei Lannister in the hit television series, Game of Thrones, has been named as the charity's Global Ambassador.
It All Began on Instagram!
Lena will work with the not-for-profit to promote the efforts of professional hairdressers who give their time pro-bono to provide haircuts for homeless people in the UK and Ireland. Group founder, Stewart Roberts, is said to have offered Lena the position after striking up an online friendship with Lena when she actively started engaging with the @Haircuts4Homeless Instagram page.
A Joint-Venture of Support
To kick off the partnership, they have recorded a joint podcast – due to air in the coming weeks – discussing the company's mission as well as how to support homeless people and refugees. "Stewart started Haircuts4Homeless and has created something beautiful, changing lives, sharing touch and kindness, giving those who go unseen the chance to feel recognised," explains Lena. "I fell so proud to be their Global Ambassador.
"Lena is so generously giving us some of her time to support the work we are doing across the UK. I couldn't be more thankful that she has chosen to work with us," added Stewart.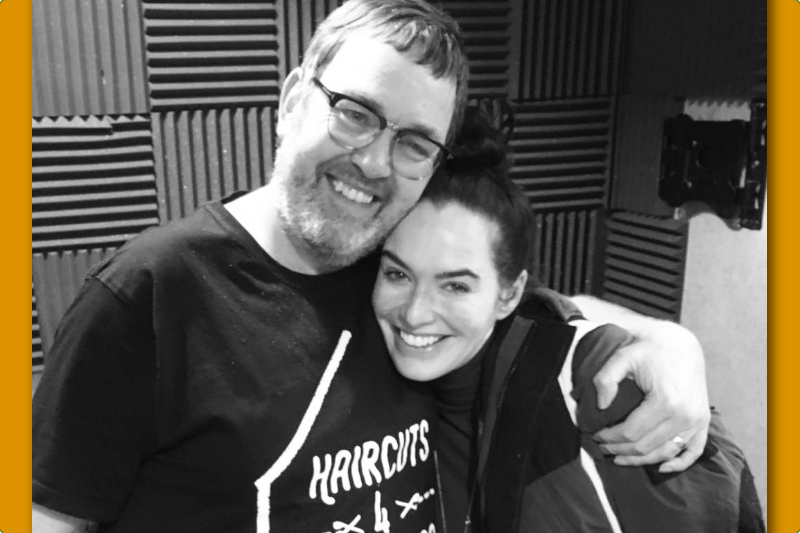 Photo: Getty Images
Photo: via Instagram @haircuts4homelessuk