In our constant effort to see our industry from different perspectives, Estetica Export is broadening its horizons by reaching out to professionals in the beauty world who can share their invaluable knowledge and experience.
This time we are talking to Thomas Tsavdaridis, founder of Monreale, a Greek entrepreneur who has launched the internationally successful perfume brand, Monreale.
With 25 years' experience in the perfume and cosmetics industry, Thomas Tsavdaridis' extensive industry knowledge and expertise have contributed to the brand's quality and uniqueness in the perfume market.
How would you introduce your brand?
"Monreale is an international brand inspired by the reality of the moment that respects the basic principle of human existence. Our philosophy is the perspective of a well-balanced planet, ready to offer up its full potential. The brand promotes sustainability and supports philanthropy. Its name comes from Monreale Cathedral, which was constructed between 1172 and 1267) in Palermo, Sicily. I came across the beauty of Monreale Cathedral and appreciated its long history. Being Greek Orthodox, I was moved by the impressive coexistence of Byzantine art and the Cathedral's Norman, Gothic, Renaissance and Baroque architecture, so I decided to name the perfume brand after it.
Our vision is to create a homey atmosphere with the rich scents of incense, which allows you to find happiness in the smallest of things. Designing a new perfume can be compared to creating a work of art: we combine all the right ingredients in order to compose the uniquely appealing character of every single fragrance we create.
Monreale was born to reveal the world of scents, creating unique signature fragrances that are carefully designed and composed by the world's finest perfumers".
What is behind the success of your brand?
"Monreale is positioned as a premium fragrance brand, which requires a commitment to using high-quality ingredients and maintaining a level of product excellence. It is worth mentioning that the brand is associated with masculine elegance for men and the idea of embracing femininity for women. This focuses on enhancing personal style and self-expression, as consumers often seek fragrances that align with their self-identity and style. Our fragrances are "non-negotiable" for those who like to impress and they reveal the true essence of the wearer. This strong messaging and clear value proposition can set our fragrances apart in the competitive fragrance market.
Overall, the success of Monreale results from a combination of quality, sustainability, personal expression, and a clear understanding of our target audience".
How important is export for you?
"Expanding into new markets is part of our long-term vision for growth and sustainability.
This will lead us to a stronger international presence and therefore to enhance the brand's global reputation and visibility, potentially attracting a more diverse customer base and influencing the fragrance industry".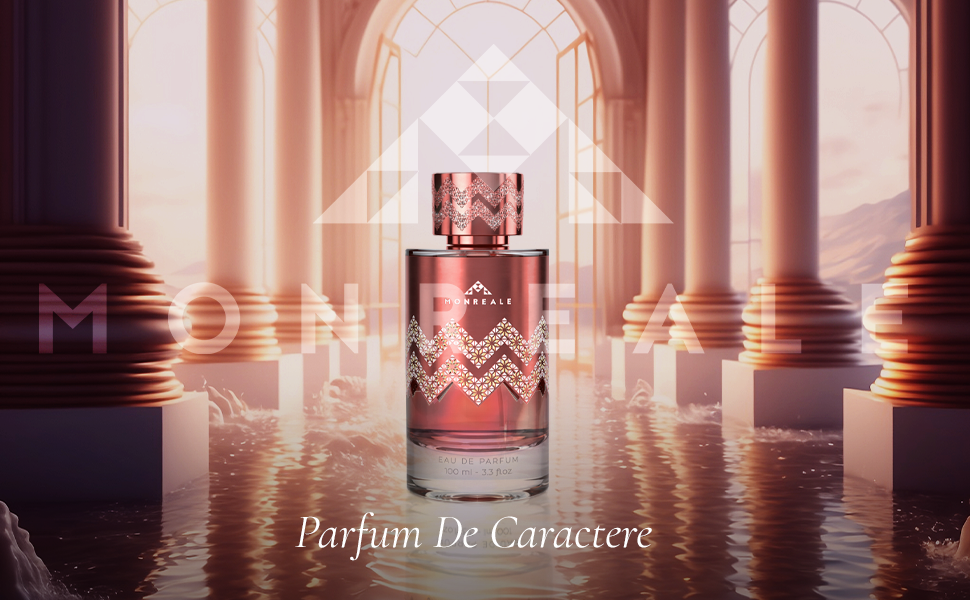 Which are your best markets and where will you be focusing on in the future?
"Monreale has a broad reach, and our fragrances can cater to a diverse global audience. We are tapping into various markets and cultural preferences, and we aspire to expand our reach even further. Our fragrances are now available at our flagship store in Kolonaki Athens, in several countries, metropolitan cities and exclusive partners, like in Porto Cervo Italy, Mykonos Greece, London UK etc. We are also expanding in Duty-Free stores and airlines like IBERIA and British Airlines. Of course, we are online through our e-shop: www.monrealeparfums.com
Our goal is the expansion of Monreale into important, strategic metropolitan areas such as the UK and the Middle East. Both the UK and the Middle East are known for their affluence and strong interest in luxury products.
We are also looking to expand our online presence. This is in line with the growing trend of e-commerce and can further extend the brand's reach beyond physical store locations".
Do you believe in trade exhibitions as a means of developing your export potential?
"Trade exhibitions provide a platform for Monreale to showcase its products to a wide and relevant audience. These events are excellent opportunities for networking as they attract industry professionals, potential partners, and customers, offering the brand significant exposure.
Through our presence at trade exhibitions, we also have the chance to interact with visitors and other exhibitors, as well as to gather valuable market insights to tailor our products and strategies to meet the specific needs of different regions.
Participation in reputable trade exhibitions can also enhance Monreale's brand credibility and legitimacy. Being featured alongside other well-regarded brands and industry leaders can positively impact the perception of Monreale's products".
How important are e-commerce and online activities for you?
"E-commerce and online activities play a central role in our brand's strategy. They help us achieve and enhance our international presence, adapt to changing circumstances, and uphold our commitment to the planet and the basic principles of human existence. By offering our products online, we promote a paperless shopping experience, reducing the environmental impact associated with physical retail.
Moreover, our main point through our digital presence is to engage with our customers directly. We can gather feedback, answer questions, and provide a personalized shopping experience.
For us, e-commerce and online activities are not just sales channels but essential parts of our brand's identity and vision".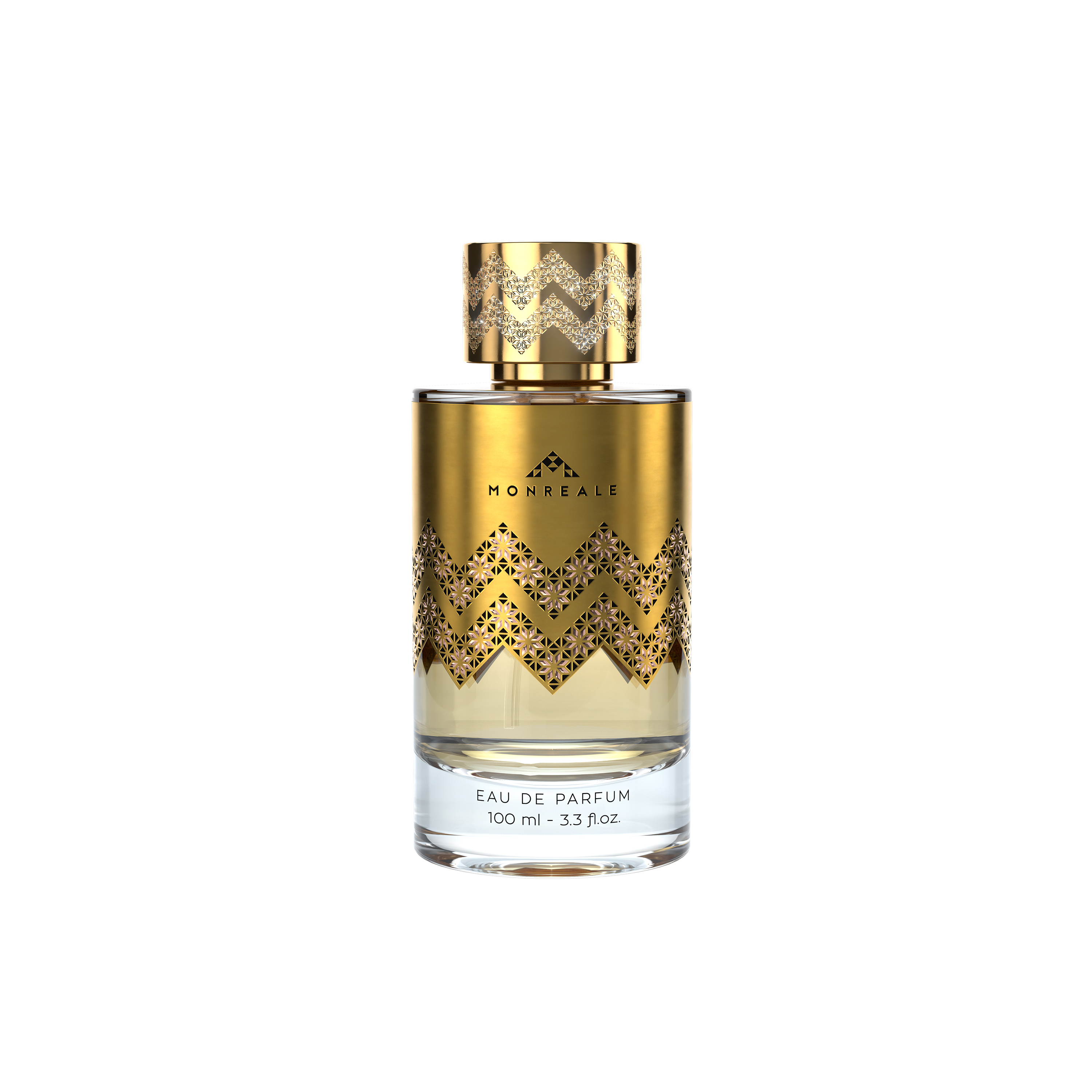 How do words like Sustainability, Gender Fluid, AI, and Vegan impact on your business vision?
"It is worth mentioning the brand's respect for the basic principles of human existence and the planet, suggesting that Monreale emphasizes sustainability and ethical practices. In a world where consumers are increasingly conscious of environmental and social issues, this is a significant selling point.
Embracing sustainability and vegan products can align with Monreale's commitment to respecting the planet. Implementing eco-friendly practices, such as sustainable sourcing, recyclable packaging, and a reduced carbon footprint can support our vision.
A gender-fluid approach to fragrance creation can align with our idea of "MORE THAN A FRAGRANCE."
Regarding AI, it can be used in different ways and can lead to unique shopping experiences. AI-driven tools can help our customers discover our fragrances that align with their individual preferences, further enhancing the implementation of our motto "Parfum De Caractere".