The prestigious Venetian award has been presented to the CEO and co-Founder of My.Organics, a well-known company in the professional hair & beauty industry.
The Venice International Grand Prix is one of the most prestigious awards dedicated to Italian excellence in entrepreneurship, sport and culture.
In the elegant historical setting of the Veneto Region, Sileno Candelaresi, the president of the "Leone d'Oro Award" (Golden Lion) gathered some of the finest entrepreneurs from all over the country to acknowledge their commitment and achievements.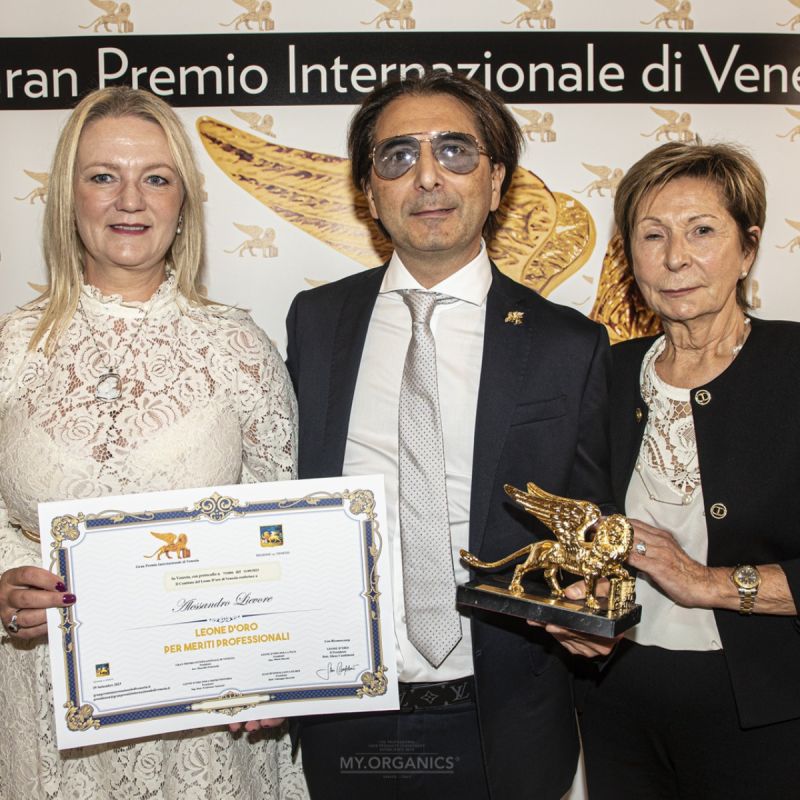 We are proud to report that one of the 2023 award winners is a dynamic and skilled entrepreneur from the Italian professional hair & beauty industry, Alessandro Lievore CEO and co-Founder of My.Organics, whowas awarded the "Leone d'Oro" for professional merit. Alessandro's work with My.Organics. was recognized for its importance around the world (they export to 23 countries) and for its commitment to the environment, as well as for contributing to the growth of 'Made in Italy'.
Other Leone d'Oro winners 2023 are: Filippo Antonelli, Venezia football team manager awarded for sporting merits;
Alberto Bauzulli, automobile entrepreneur awarded for professional merits;
Massimo Marcon manufacturer of magnetotherapy appliances;
Ugo Cilento eighth generation entrepreneur of a Neapolitan company founded in 1780.
Other prices went to Antonio Panico "Cavaliere del Leone d'Oro Award" and Alessandro Baracchi, "Leone d'Argento" (Silver Lion Award).