Beautyworld Saudi Arabia announced that the Kingdom's only dedicated exhibition for beauty products, hair, fragrances, and well-being has been rescheduled to take place from 6th – 8th April 2021 at Riyadh Front.
The 3rd edition of the annual three-day event was originally scheduled for the end of September in Jeddah, but will take place next Spring. The new location in the capital and commercial hub, Riyadh, will increase the participation of key trade buyers and beauty professionals.
The decision was inevitable as Saudi Arabia is implementing strict health and safety measures within its borders to contain the spread of the global pandemic; many other big events have already been cancelled or contained.
Organised by Saudi-based ACE Group, under license by Dubai-headquartered Messe Frankfurt Middle East, Beautyworld Saudi Arabia is the country's largest International trade fair for beauty products, hair care, fragrances and wellbeing.
Elaine O'Connell, Beautyworld Saudi Arabia's Show Director, said: "We're looking forward to returning in spring next year, and as is customary, Beautyworld Saudi Arabia will host a wide range of value-added features including educational workshops and a conference to keep industry professionals informed and engaged.
"Last year, the show attracted more than 5,000 Saudi trade buyers and beauty professionals, nine percent more than the first edition in 2018, while 193 exhibitors from 22 countries showcased their latest proposal, 15 percent up on the previous year. We can expect similar success at the 3rd edition in Riyadh next year."
Zahoor Siddique, ACE Group's Vice President, added: "The move to Riyadh for Beautyworld Saudi Arabia bodes well for Saudi and international companies. Riyadh is a bigger market with the largest population in the Kingdom.
In addition, the number of factories for fragrances and salons in Riyadh are comparatively more. Both from B2B and end consumer perspectives the business potential is forecasted to be high. Moreover, the demand for a beauty show from industry stakeholders was one of the deciding factors".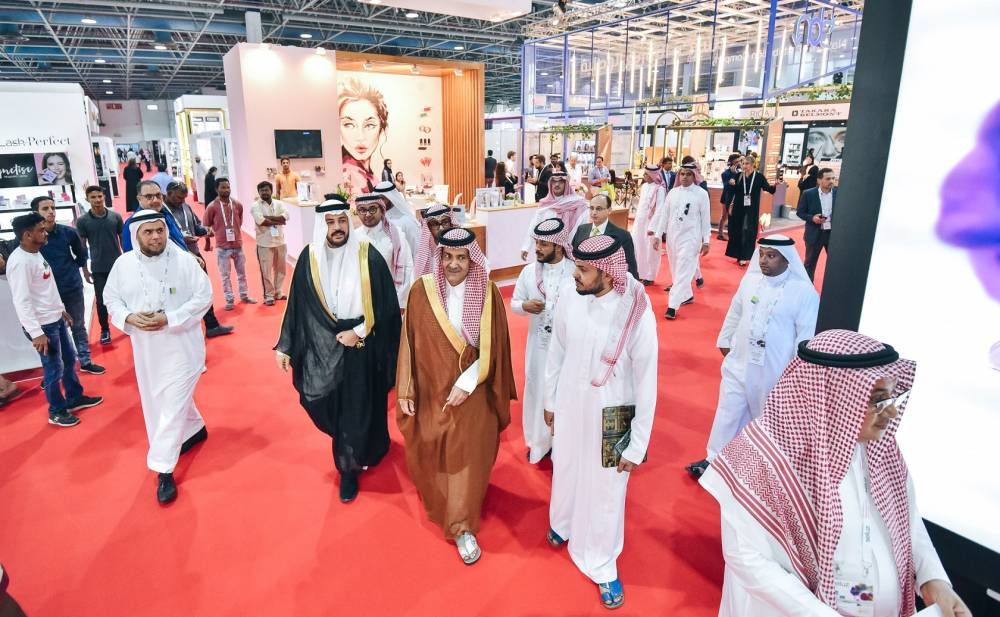 Euromonitor International (EMI) has estimated that the Beauty and Personal Care (BPC) market in Saudi Arabia was worth US$5.2 billion in 2019, the largest in the Middle East and Africa's (MEA)
The retail value of Saudi's BPC market is expected to rise to US$5.8 billion by 2022 at an average annual growth rate of 3.2 percent, representing a 20 percent of the entire MEA market.
Beautyworld Saudi Arabia is the 5th Beautyworld event globally, following annual shows in Dubai (Beautyworld Middle East) and Japan (Beautyworld Japan, Japan West, and Japan Fukuoka).
More information is available at: www.beautyworldksa.com