Recently appointed, Giuliano Reas is poised to enhance the brand's appeal and seek improved performances on the international markets.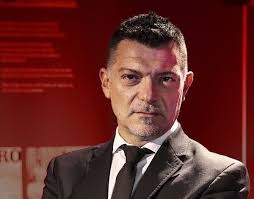 The hair beauty company Cotril has recently appointed Giuliano Reas as new GM. Adding Reas to the team should be read as a consequence of the agreement signed in July 2019 between Cotril and Mir Capital, a private equity fund jointly owned by Intesa Sanpaolo and Gazprombank, which acquired a minority stake in Cotril.
The declared objective of the operation was to strengthen the company by bringing new managerial and financial skills, accelerating the path of business development internationally and making the professional haircare company a player of attractive dimensions for its entry into the stock market.
Giuliano Reas began his career in management in the ENI group before moving on to an extensive stint in Procter & Gamble, taking on roles of increasing responsibility both at Italian and international levels. The last few years have seen him at the helm of Berkel, where he oversaw the process of corporate restructuring and brand relaunch.
Investments in medium and small size companies of the beauty professional sector, especially in Europe, seem to involve increasing numbers of companies every season. The need for a wider corporate view, international managerial skills, and capital to invest in the development of promising brands are driving the choices of many funds towards local excellence that offer international growth potential. Challenges are increasing in difficulty and only the best will succeed. Those who hesitate to gaining a competitive edge now may find themselves floundering in the future.