The Kazakhstani Fair is becoming a hub for the hair & beauty industry of one of the fastest growing areas of the world.
The 5th edition of CABEAUTY EXPO is scheduled to take place in Almaty, Kazakhstan from May 24th – 26th 2023.
The biggest hair & beauty event in Central Asia is looking to improve on its 2022 results by offering greater opportunities for manufacturers from all over the world, as well as important distributors from Central Asia. It is a great occasion to gather under one roof and meet in person.
For the upcoming show, the organisers are expecting about 10,000 professional visitors from across Kazakhstan, Kyrgyzstan, Uzbekistan, Tajikistan and Russia, along with 250 exhibitors from 20 other countries such as Turkey, Italy, France, Germany, Korea, Poland, Iran, India, Pakistan, Russia, India, UAE, USA, Jordan and China.
As usual, the exhibition will showcase some special pavilions dedicated to Korea, Poland, Iran and Russia.
CABEAUTY EXPO 2023 represents a great opportunity for exhibitors to extend their business scope and find new distributors in Central Asia. It is the most frequented fair by distributors from Kazakhstan, Uzbekistan, Kyrgyzstan & Tajikistan looking for B2B meetings to find new partners and learn more about the trends in the industry.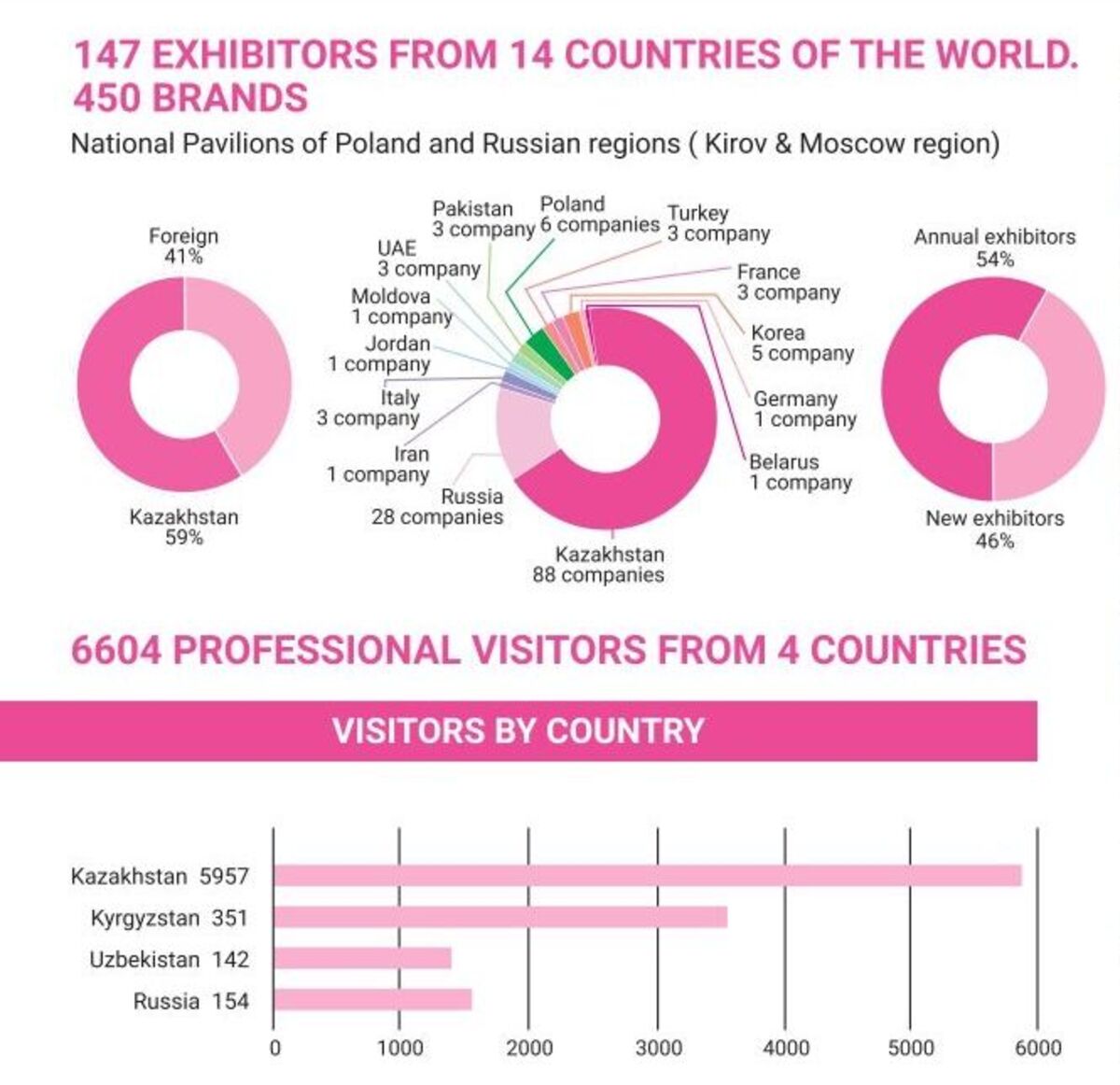 CABEAUTY 2022 edition post-show results
The 2022 edition, which celebrated the return to in-person meetings, attracted 147 exhibitors from 14 countries who had the opportunity to meet 6,600 professional visitors mostly from Kazakhstan, Uzbekistan and Kyrgyzstan.
One of the most popular features is the 'buyers' program', which hosted 80 distributors and wholesalers from Uzbekistan and Kyrgyzstan. Strong participation also came from other European countries such as Italy, France and Germany.
Exhibitors later reported that they had been busy talking with numerous potential new distributors at their booths. Overall, it was considered a 'satisfying and illuminating experience' by the majority of those who participated.
For more information: https://en.cabeauty.kz/