The BeautyIstanbul online platform offers buyers across the Middle East and North Africa access to a series of online Regional meetings with exhibitors and buyers who'll be participating at next Autumn's event scheduled for October 14th – 16th 2021 at ICC Taskim Istanbul, Turkey.
These B2B online meetings are divided by area and represent a very effective way to keep in touch with market players throughout this long period in which physical exhibitions are closed in most countries of the world. They will be available for appointments with buyers from The Middle East on March 31st and with those from North Africa on April 7th.
With already over 12,500 registered buyers from 175 countries and over 5,000 products uploaded since January 1st, 2019, BeautyIstanbul O2O Online Platform boasts the richest offer in the hybrid exhibition sector. The 2021 physical exhibition is expected to exceed the coveted VIP Hosted Buyer Program which in 2019 were 756 buyers from 125 countries.
From September 30th, 2020 to February 11th, 2021, Beautyistanbul Online Regional Buyer meetings hosted 960 buyers from 64 countries in 8 different meetings covering Central Asia, East Africa, Central America, The Caribbean and Sub-Saharan Africa.
Al major players of the cosmetics industry take part: buyers, importers, distributors, wholesalers, cosmetics chain stores, retailers, supermarkets and online stores interested in personal care, colour cosmetics, home care, hair care, perfumes, skincare, dermo-cosmetics, natural & organic products, professional beauty and private label categories and more.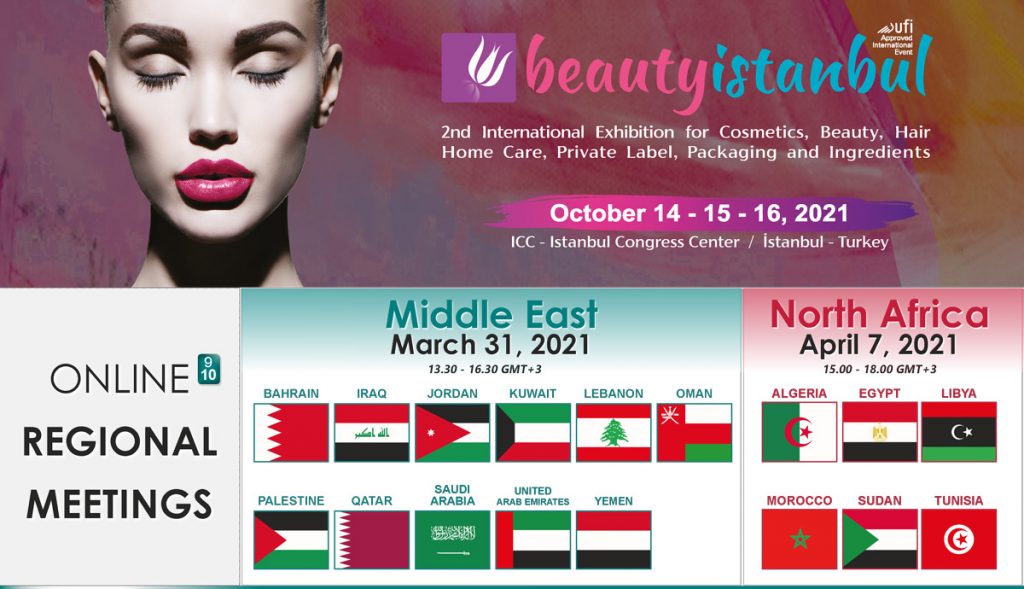 Next Online Appointments
The next two meetings will be dedicated to:
– The Middle East Online Buyer Meeting on March 31st, 2021 on ZOOM, hosting buyers from Bahrain, Iraq, Jordan, Kuwait, Lebanon, Oman, Palestine, Qatar, Saudi Arabia, United Arab Emirates and Yemen.
– The North Africa Online Buyer Meeting, on April 7th, 2021 on ZOOM, hosting buyers from Algeria, Egypt, Libya, Morocco, Sudan and Tunisia.
Beautyistanbul has planned other Online Buyer meetings for May and June 2021 They will be dedicated to buyers from West Africa in May 2021 and Eastern Europe in June 2021.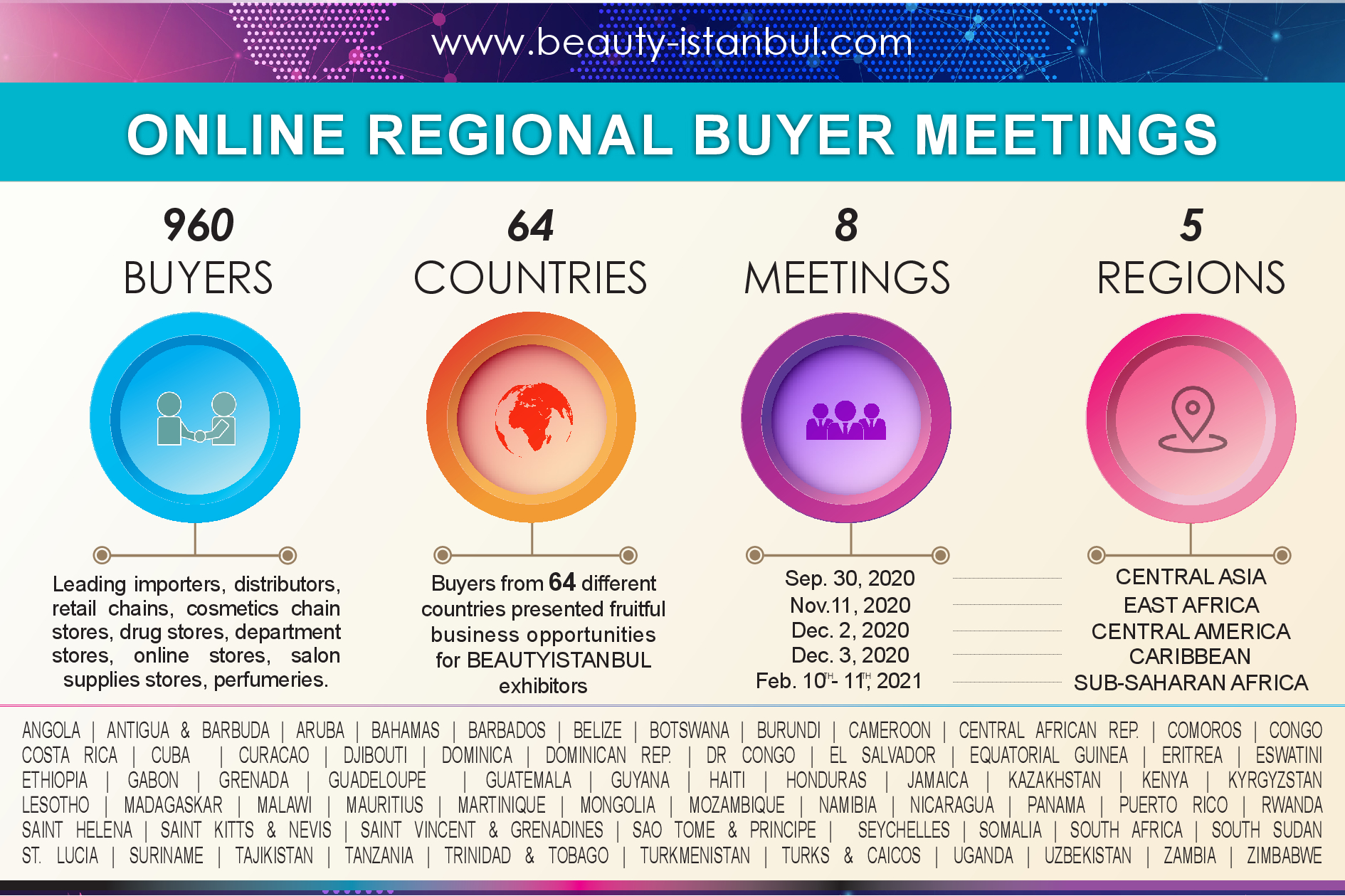 For more info please check the fair website: https://beauty-istanbul.com/