At a time when people are focusing more on green and clean cosmetics, we'd like to share some concepts from Nielsen IQ's research that gives us an expert opinion on the matter.
We know that the professional market of manufacturers, distributors and salons is well aware of the importance of being informed about the needs of the end-consumer.
"Consumers are increasingly demanding cleaner products, especially in terms of cosmetics. They are advocating for the removal of chemicals from all the products they use and support companies that are more environmentally conscious.
Manufacturers are answering this call by revamping their product lines with new cleaner, greener products. Retailers are using both their high street and online stores to help customers more easily identify the items that meet clean standards.
In the new world of beauty marketing, they have started talking about "clean consumers" and what they're buying; it's a world where "clean" is no longer an optional extra, but a given.
Clean beauty means different things to different people, but there is broad agreement on two key elements: consumers are looking for "bad" ingredients to be eliminated ("better for me") and for companies to do "good" for the planet ("better for we"). Progress is clearly being made with more than half of beauty and personal care products now paraben-free, while sales are growing for products that remove sulphates, phthalates, and similar ingredients".
We understand that the rapidly-growing clean consumer cohort is soon expected to become the norm. "According to the Natural Marketing Institute, in the US this "clean" customer tends to be mid- or high-income, multicultural, urban, college-educated, and under 35. Gen Z consumers in particular are interested in sustainability and supporting cleaner and greener companies. But the demographics of clean shoppers are broadening to be more inclusive. Over the last year, the largest increase in clean households has been among the 55‒64 age group.
Growth in clean and sustainable products has outpaced the total beauty category in each of the last four years, especially during peak COVID. Both "better for me" and "better for we" items are driving this growth and this is having a huge impact on brands. The major clean beauty trends on the rise are gluten-free (+26%) and organic (+93%), while claims like natural (-25%), hypoallergenic (-61%), and antioxidants (-55%) are trending down. Acknowledging the link between what consumers put into their bodies and on to their bodies has also shown to be significant".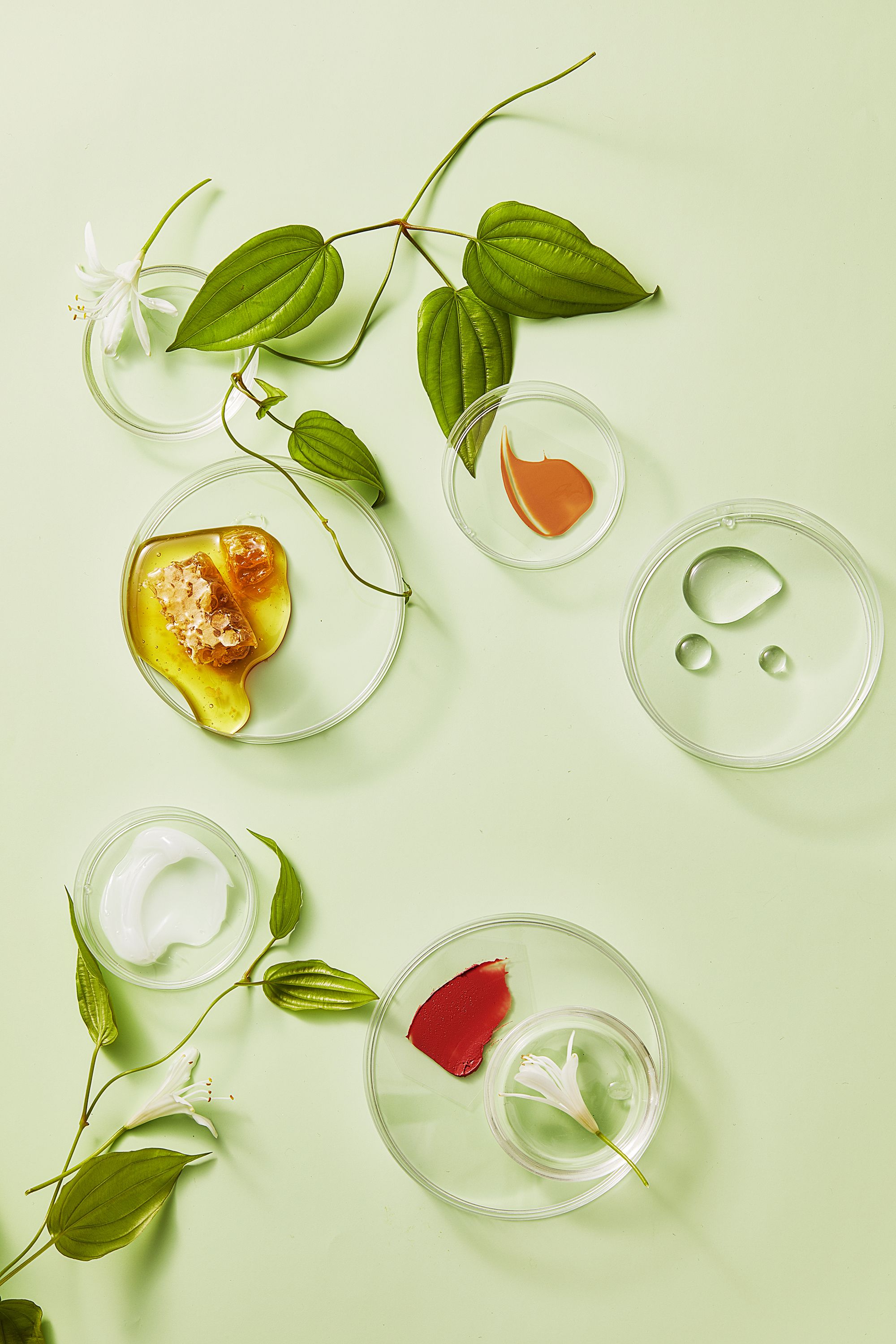 Beauty Food Trend
The clean beauty consumer is buying products that take a holistic approach. This customer knows how to read ingredient labels to avoid toxic ingredients, while looking for additional ingredients with health and wellness benefits. This is a trend already practiced with indulgence products like beer and ice cream that are adding good-for-you ingredients. For example. Kolsch beer added bee pollen, which has many minerals, vitamins, and healthy acids and is considered a superfood; Thrive Ice Cream has high protein, high fibre and added health benefits for the immune system and digestive system. This represents a great opportunity for beauty care companies.
Clean Beauty = Green Beauty
"Clean beauty consumers also want long-term sustainable solutions that prioritize reducing waste. Plastic-free and zero-waste both saw big jumps in consumer interest over the last year. Forward-thinking consumers are looking for ways to reduce the impact they have on the environment, and want to buy clean beauty products that align with that mission. They are turning to refillable packaging that won't clog landfills and are doubling down on protecting the oceans with purchases of products like reef-safe sunscreen.
A key sustainability trend is plastic-free with online searches up 897% over the past year. The U.S. is creating more than 300 million tons of plastic each year and half of that is single-use, according to the Footprint Foundation, much of which ends up in landfills or water systems. Consumers are becoming increasingly aware of this problem and are looking for brands and retailers to provide long-term options beyond recycling".