by Marie Scarano
As salons get back to business, many are choosing to place their stakes on some technological innovations which will help improve services and save time and money.
The hair salon sector has been one of the hardest hit during lockdown. Although most could look forward to a post-Covid boom of customers yearning to get back to their trusted colorist and stylist, salons were also dealing with restricted salon traffic to meet social distancing requirements, extraordinary overhead costs involving sanitisation expenses.
Nonetheless, many would be wise to look towards making new investments in innovative technologies designed to save time and streamline protocols with a view to improving services and saving money. Two such products are already available.
Anthony Civitano, Vice President of SalonHQ explains how and why technology will play an even larger role in the future of the industry: "We have all experienced first-hand what happens when salons and stylists close. Now, more than ever, technology can help maintain some business flow, even if closures happen, and can provide significant opportunities for growth and revenue.
Salon HQ is an app designed to save time and reduce errors when writing orders. How? For one thing, the order goes right into the system instead of being passed along from one individual to another. By giving this tool to salons, sales staff and distributors are actually saving them time and making them more productive. Instead of arriving at a salon when they're busy doing clients, salon management can now place orders on their own time.
In short, this mobile-based app and web solution brings distributors, salons and customers onto a single platform to dramatically improve connectivity, optimisng time and costs.


Moreover, in the wake of post-lockdown colour service tsunami in salons, for both refreshing and corrective services, SureTint Technologies, the industry leader in innovative hair color technology for salons, has recently introduces their groundbreaking Color Conversion technology, designed to effortlessly translate client formulas created in one color brand to a matching formula in a different brand instantly and with unprecedented accuracy.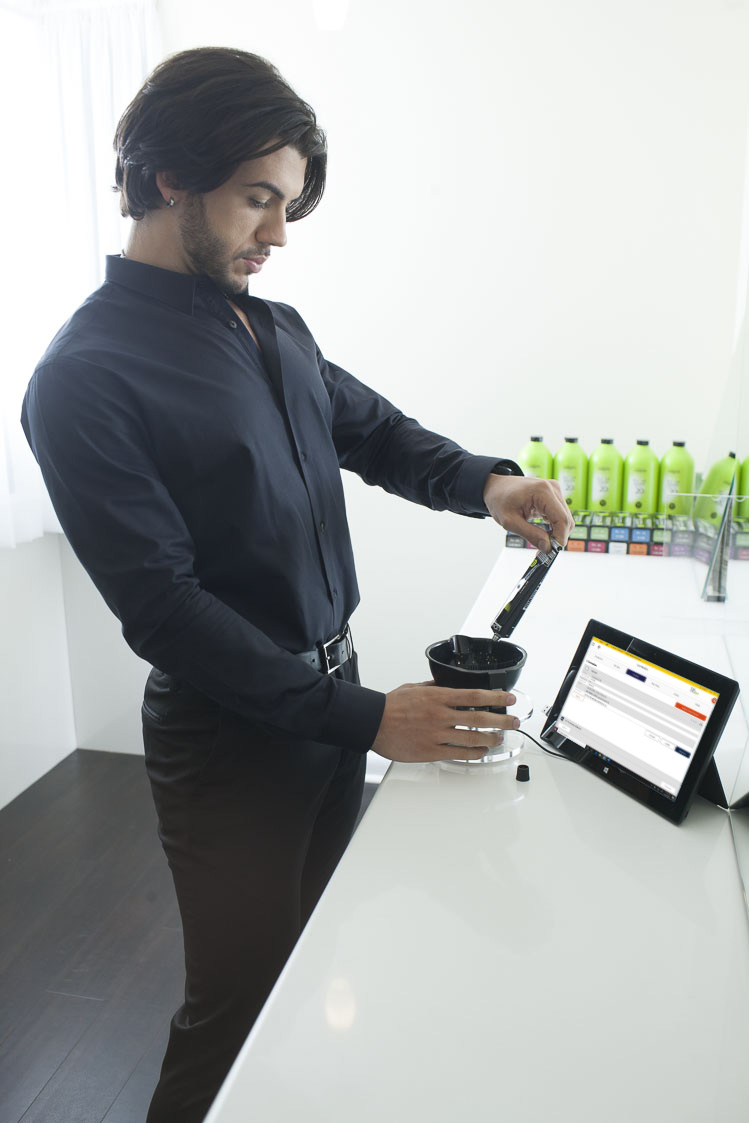 "As our industry re-emerges from the Covid-19 crisis, there will be a very real need for digital automation and data availability around color supply and usage. Our Color Conversion and LaRu Color Management technologies will transform and enhance work processes and provide real-time information about every color service performed. Welcome to a new world of streamlined inventory and rapid color business growth!" commented Elizabeth Christie, CEO, SureTint Technologies.
These are just two examples of how salons can innovate with a view to optimise their backstage management to keep things moving more smoothly up front and boosting their bottom line.