The lockdown has driven Professional Beauty Brands to accelerate and evolve their business strategies in order to respond to the needs of international markets and the requirements of modern consumers.
When it comes to retail turnover, e-commerce is no longer a mere add-on but has become one of the most important columns on cosmetics companies' balance sheets, even for those who deal with professional salons. So, many brands around the world are upgrading their e-commerce platforms to offer a new, remarkable experience for their online customers.
One outstanding example is the Italian Brand, Cotril, a luxury professional hair beauty brand, 100% made in Italy, which has recently introduced its new e-commerce experience. Glamour and elegance are the keywords that inspired the design and mood of Cotril's official e-store and B2C platform (https://cotril.shop).
As times dictate, it is available in both a desktop and a mobile version, while the App guarantees the very highest level of attention to the needs of customers, with state-of-the-art communication tools and supportive customer care.
Four main menus allow smooth and effective navigation of the shopping experience to promptly respond to any customer needs.
A wide catalogue with retail-size products in the categories of styling, finishing and sanitizers, completes the package. However, the company has decided not to sell online colour products, or other professional products which will continue to only be sold through hair salons; they believe that professional advice is a fundamental ingredient to make the most of the products – something which cannot be provided online.
"We certainly believe that the launch of the official e-store represents another great milestone achieved in a year full of challenges," says Francesca Fiore, Marketing Manager Cotril. "The evolution of the cosmetic market and the rise of new consumer needs, also given by the lockdown, made it necessary to have a digital presence for a company like ours.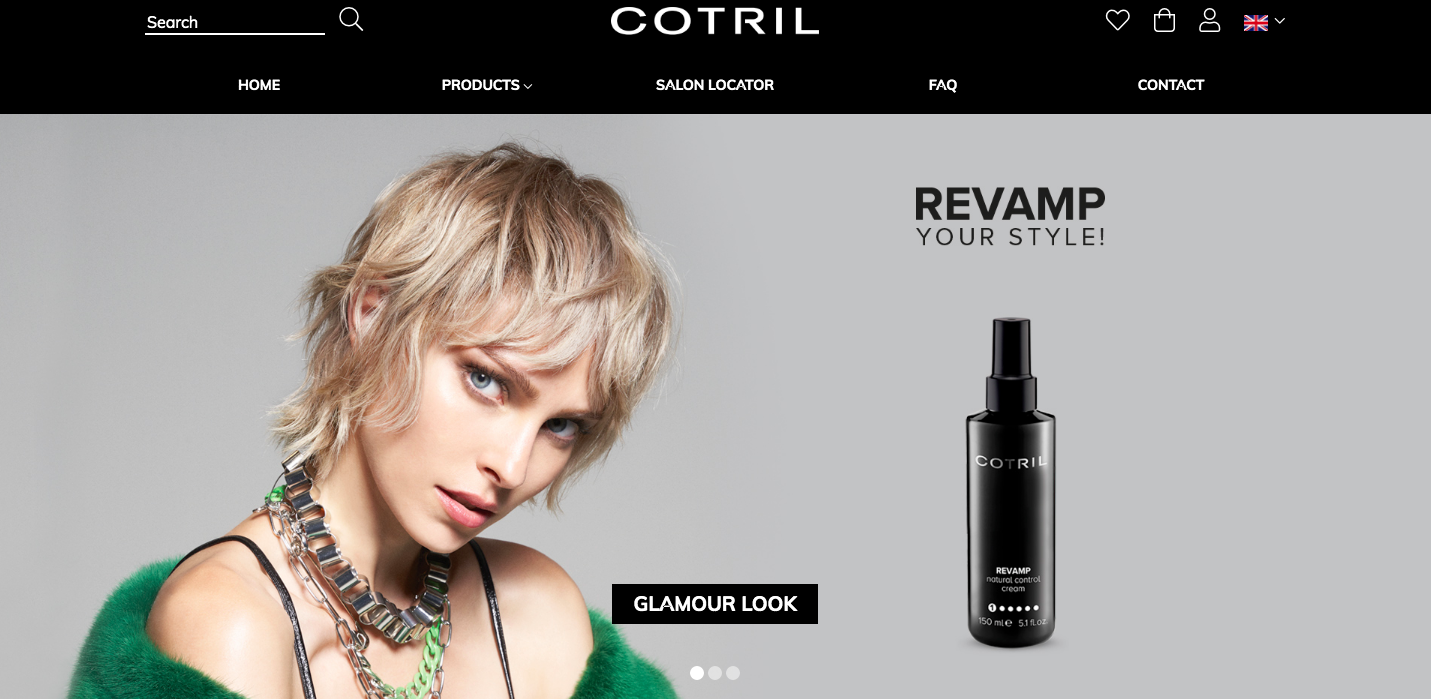 "Our goal is to enhance the concept of a smooth shopping experience within our platform, even in the haircare sector, offering an intuitive and memorable "customer journey". We want, on the one hand, to preserve the brand's luxury positioning through adequate communication and pricing and, on the other, to reach and retain a new type of customer."
One of the main menus, "Salon Locator" confirms Cotril's commitment to the Hair salon. Here, all Cotril Centres are listed and new ones will be added in the future. Customers can find the closest salon in their area and be invited to enjoy all the promotions that are taking place there.
Drive-to-store initiatives will complete the promotion programme, a synergy between online tools and the traditional professional salons experience, making the #cotrilfamily even more up-to-date and efficient.