The French Salon Franchising Group has a development Strategy for 2020 that starts from education to open more salons in Spain and also in Latin America.
According to official data, the Provalliance group in Spain closed 2019 with almost 300 hairdressing salons and a turnover of 110 million euros.
"A great year for the company, not only because of the good figures but also because Provalliance has completed the regrouping of the Llongueras Salons," says Frédéric Logodin, CEO of Provalliance Spain. "We are proud to have gathered all the salons of a brand as emblematic and important in the history of the Spanish hairdresser as it is Llongueras."
The ambitious forecasts for 2020 are to open approximately 50 new hairdressers in Spain with the four brands of the group: Llongueras, Jean Louis David, Franck Provost, and The Barber Company.
The Barber Company, model has been very well received by investors of the Provalliance group and, above all, by new entrepreneurs interested in exploiting the brand. This has been possible thanks to the great success that the world of male beauty and barbershop is enjoying recently, along with the profitability and conceptual differentiation that The Barber Company brings to the market.
One of the fundamental pillars of Provalliance Philosophy is to increase the professional level of hairdressing salons so as to empower then and facilitate their economic development. The Barber Company chain is in full exponential growth and in the last year they have opened five new barbershops in Spain.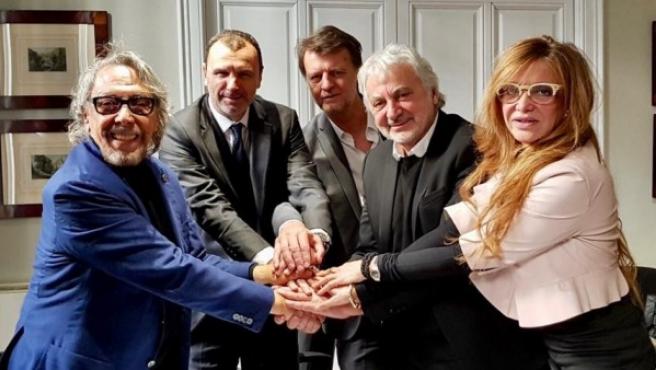 Provalliance University
Following their commitment to education for the Salon industry, in February 2019 the group created the Provalliance University in Madrid with training aimed at hairdressers who need to update their techniques as well as young hairdressers who want to have a chance to learn the best techniques. Classes include specific modules by Jean Louis David, Llongueras, Franck Provost and The Barber Company.
The Llongueras Institute, located in Barcelona, ​​is another fundamental training center for the group. After an important reorganization, the Institute reopened its doors last August and offers courses to form and inspire the best professionals of the future.
Already a leader in Argentina (for over 30 years) Longueras Franchising is now expanding in Colombia, Brazil, and Mexico. Furthermore, in Chile, where they have already three salons and a master franchise has just been signed.
The Llongueras method is the basis of the training classes, a technique that has revolutionized the world of hairdressing in terms of innovation, speed, and perfection.
Latin America is, therefore, becoming the focus of expansion for Provalliance, the group already has about 25 Salons.and they are planning to have a presence in 90% of Latin American countries within 3 years.