N&B 'Natural is Better' is a company from Martano Apulia, Italy with a unique approach to business. They create positive energy by caring for people and searching for happiness and beauty.
They start at the beginning, with agriculture to source unparalleled organic ingredients that are used to formulate the most effective hair and beauty products. Their strength: the way they do business.
EsteticaExport has interviewed Founder & CEO of N&B, Domenico Scordari, and Mariangela Giannuzzi, Communication Manager.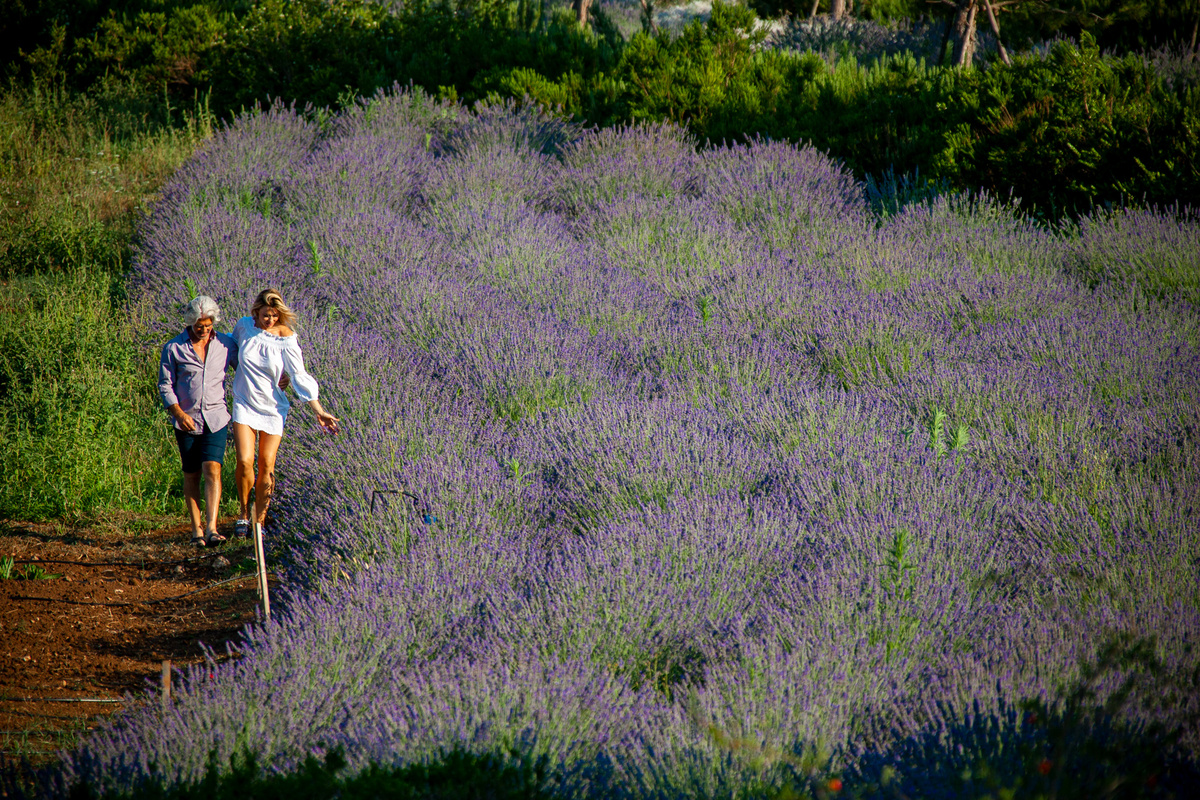 Mariangela, can you tell us how your company started?
"It started in 1989 and was inspired and sustained by the vision and passion of our founder, Domenico Scordari. Long before it became a trend, we had always been devoted to sustainability and committed to our local territory in creating an authentic organic product.
The leading concept of our firm is to create organic and natural cosmetics products with an aim to improve people's beauty and their quality of life. We don't simply call our products cosmetics, but refer to them as 'pure food for the skin and hair'. We customise for each one of our clients' companies with quality always coming first".
How do you achieve these results?
"We start with well-known Mediterranean traditions with great emphasis on our local territory – we are from Martano in Salento, the most southerly tip of Apulia. First, we focus on the ingredients, which are all organic and certified. We cultivate all our main ingredients directly in the area, growing plants and herbs with a lot of care and attention, starting from our unique Aloe Vera plantation – the only one in Italy!"
What is so special about your Aloe Vera?
"It was a challenge, Domenico Scodari believed that Aloe Vera could grow and prosper in the Salento area. 20 years ago, he imported the first plants and carefully developed new cultivation techniques, as well as a more efficient way to extract the gel from the plants. Over these past 20 years, we have seen good results and now have over 10,000 plants from which we extract Aloe Vera of outstanding quality. It's a quick process of cold extraction that always happens within two hours after the picking of the crops. This guarantees the best conservation of the natural active ingredients. We are the only company able to offer this kind of sustainable production cycle from plant to beauty."

So, your secret lies in the quality of your raw materials.
"Not only, but we are approached by many international brands that want to use our Aloe Vera for their formulations because it has a concentration of active ingredients 4.5 higher than the average of products based on Aloe vera on the mass market".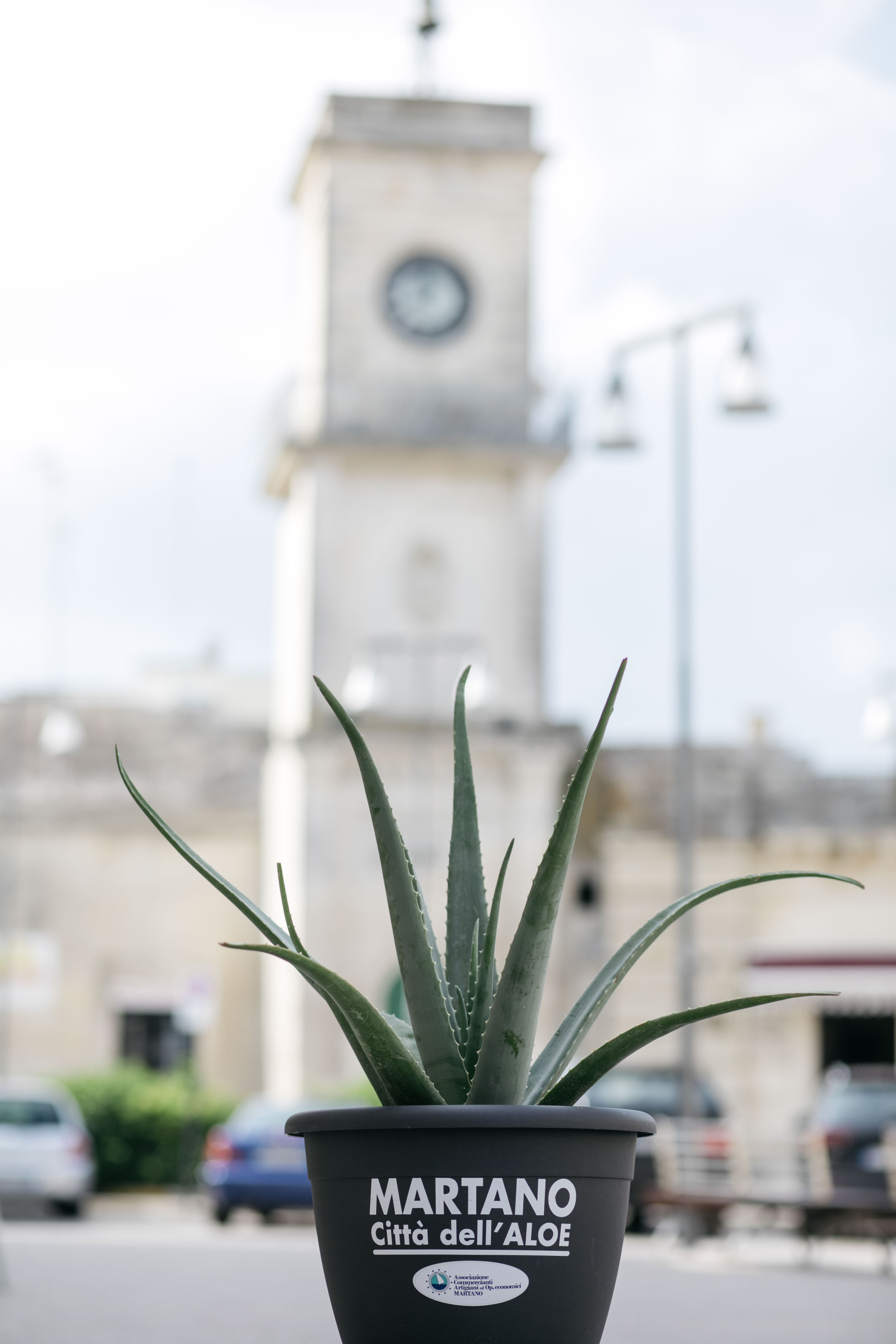 So, you start from the raw ingredients and then proceed with the formulation?
"Exactly! We have received many expressions of appreciation at the most important trade fairs such as Vivienne (the fair for organic products in Nuremberg), Cosmoprof Bologna and Cosmoprof Asia".
Can we define your company as "committed to sustainability"?
"Definitely. We are proud to be a member of the 'B Corp coalition' of the most environmentally and socially aware association of companies in the world. We are actively committed to doing business in a sustainable way, as well as supporting the local territory where we operate. For example, at least 90% of our 60 staff come from the town of Martano or the surrounding area. We have helped make Martano known around the world as the 'Town of Aloe' because in 2017 we donated 4,000 Aloe vera plants to the Martano administration, they were planted all around the town and since then, it has become an attraction for international tourists".
How much do you export?
"We export 90% of our production into about 60 countries, for many different brands mainly in Central Europe. You can recognise our product when you see 'Salento Aloe vera pure quality guaranteed' in the ingredient list".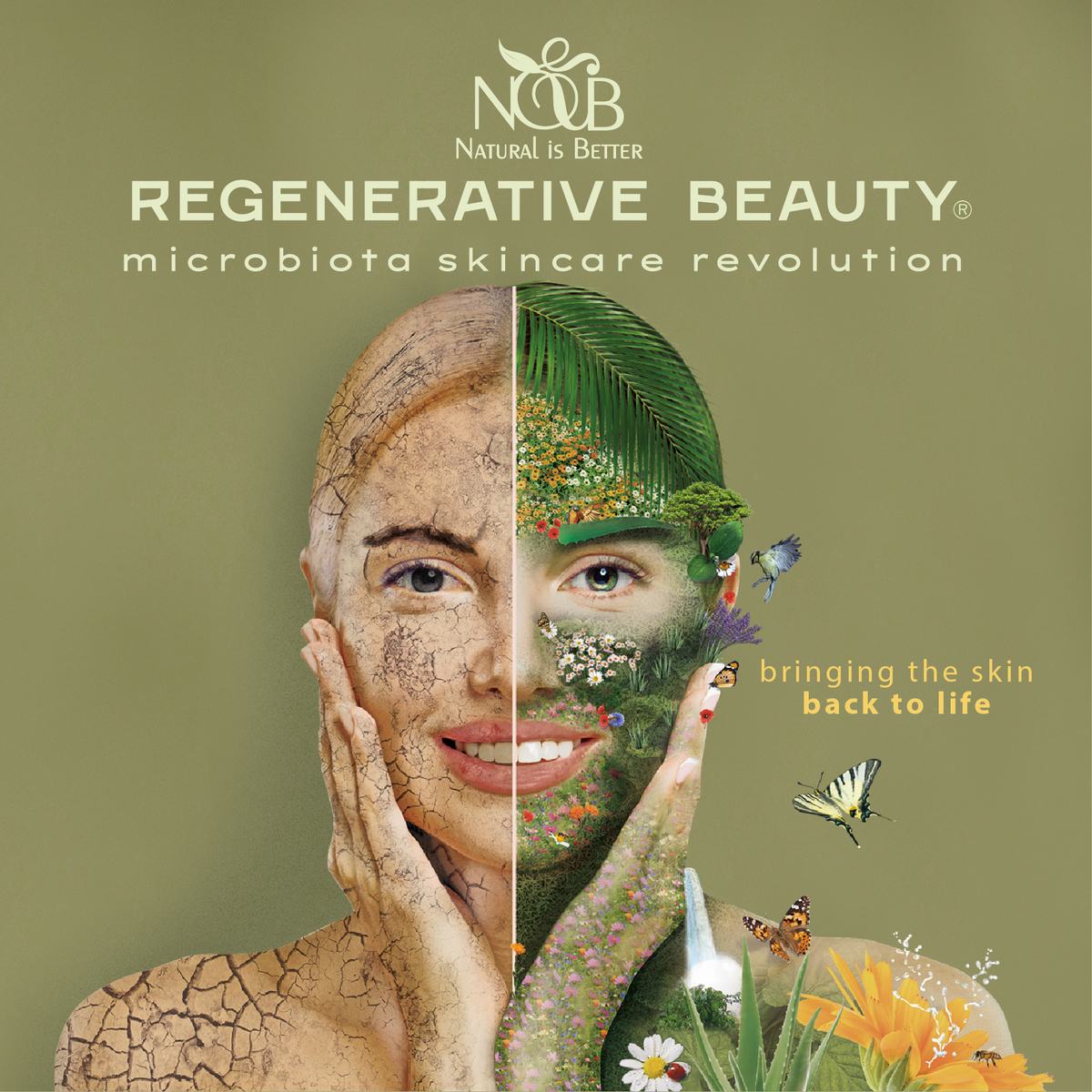 You were chosen for the Cosmofactory project 2023, what does it mean for your company?
"We are proud of this opportunity. It's an initiative of Cosmoprof and Cosmopack that tells the story of the manufacturing of a cosmetics product, with a special focus on the sustainability process. We have been chosen together with two other companies: Induplast provided sustainable plastic packaging and
Antares Vision which created a revolutionary tracking system with a QR code on the cap which connects to all the information and history of the product.
Our part was to provide the formula and the ingredients – as we are the only company in the world that can do it! And we took the chance to introduce our new revolutionary formula in a product named Salento Aloe Vera Regenerative Face Cream".

Domenico Scordari, you are the Founder and CEO of the company. Can you share with us the projects you are preparing for N&B in the future?
"We still have a lot of projects to develop. My personal goal has always been to add quality of life to the people we make cosmetics for in our unique way. Our efforts will always be in the direction of respecting the planet and its people. One important step forward is represented by our new headquarters that will be ready to open soon. It is built on an area of 6000 sqm with the most advanced sustainable 4.0 technology to be environmentally friendly. It will be dedicated to making each one in our team feel they're at the centre of our project, because it is the team that had brought the company to the present level.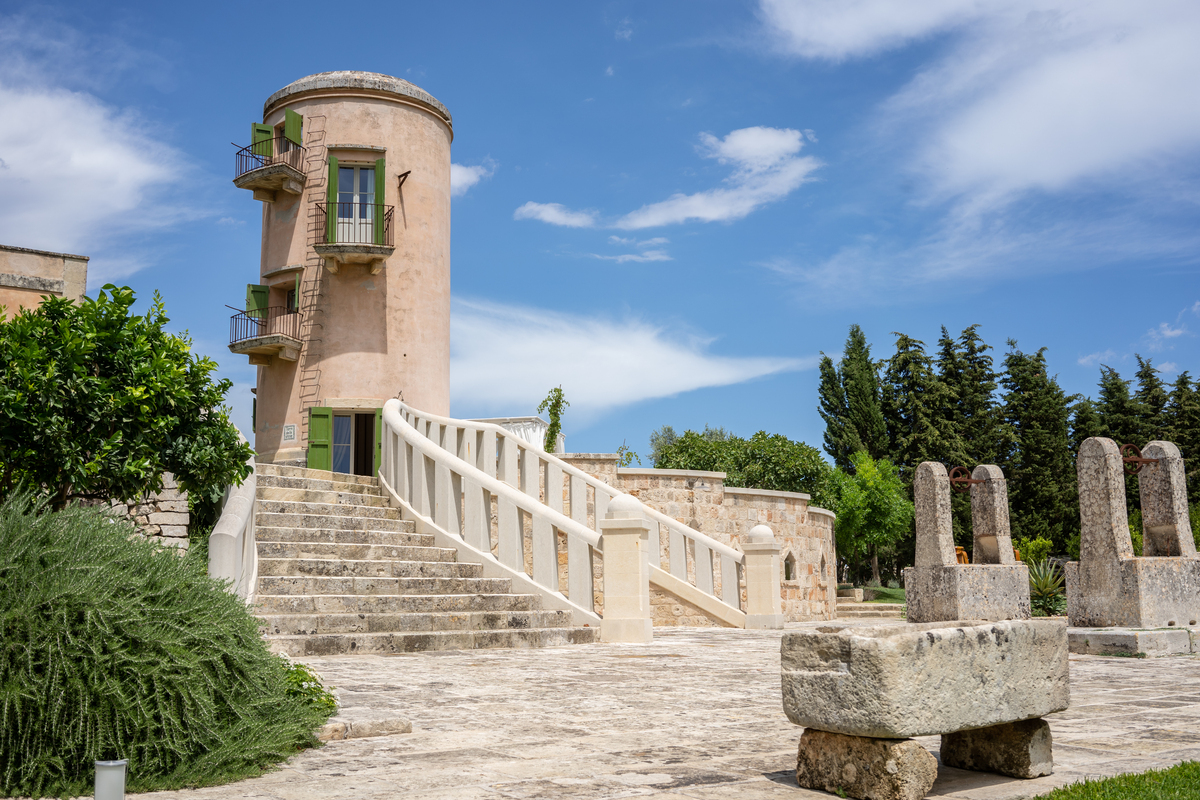 Another innovation for the future has just started with the Regenerative Beauty Project. This was introduced at Cosmoprof Bologna within the Cosmofactory. It is the result of our R&D, which has achieved amazing results in terms of the efficacy of the formulations – a result that will be spread around the world in all the 60 countries to which we sell our different brands.
The new idea behind this product is that we are addressing the Microbiota, made of millions of microorganisms that naturally live in our skin and scalp. We treat it with a mix of natural ingredients that we cultivate – like our top-quality Salient Aloe. The combination then restores the balance of the micro-organisms on our skin, increasing its natural defences while giving a brighter, healthier complexion.
We want to use this to make everybody feel more beautiful and happier".
REGENERATIVE ALOE FACE CREAM represents the skincare revolution for protecting the microbiota. From N&B's vision of holistic beauty and well-being comes an innovative and multifunctional solution with powerful skin regenerative, moisturizing and balancing action. The main ingredient is Salento Aloe Vera, a precious organic extract that thanks to the positive influence of the Territory where it grows, the organic production process and the short production cycle "from Plant to Beauty at km0" offers an extraordinary quality, unique in the world. A natural formula combining many nutrient-rich actives working in perfect synergy: organic Aloe Vera, organic Olive Oil, Hyaluronic Acid and organic Shea Butter and selected probiotic actives such as plant-based inulin, Lactococcus lysate, fermented honey extract. A pure wellness concentrate for the skin that preserves and enhances the diversity and vitality of the skin's microbiota – the ecosystem responsible for the health, beauty & balance of the skin. The velvety texture and fresh, natural olfactory note provide a unique sensorial and emotional experience for a simple yet highly effective beauty routine.
Nature & Innovation: a winning combination
N&B's R&D process aims to satisfy a specific need of beauty customers in a completely natural way. For N&B, a cosmetic product is "PURE FOOD FOR YOUR SKIN", an innovative way of delivering people those natural active ingredients that not only provide immediate benefits to the skin, but also enhance the mood and improve the quality of life.