Estetica Export has interviewed Meir Enoshi, Owner of HDCML – a family business that is fast developing in Israel as an importer of quality and inspired brands
Please tell us something about your company
Hairdresser's Center M.L. Ltd. (HDCML) is a family company. We employ four sales agents who cover all of Israel, which is a small country. We also have an accountant, a storekeeper, and a distribution driver. Our premises cover a total area of 480 sq. m. including offices and a storeroom. We are based in Rosh Ha'Ayin, central Israel.
We acquired the company about ten years ago, seeing an opportunity to develop and make progress in several directions. Before entering the hair-product field, we operated across an entirely different commercial area. HDCML represents and markets for several international companies in Israel, whose principles reflect those we believe in. We have also developed our own line of haircare products, which we market under the brand name OTO, and which we hope to export in the future.
Entering the cosmetics industry and in particular the haircare sector has taken us on a fascinating adventure that combines fashion, beauty, science, creativity, and commerce.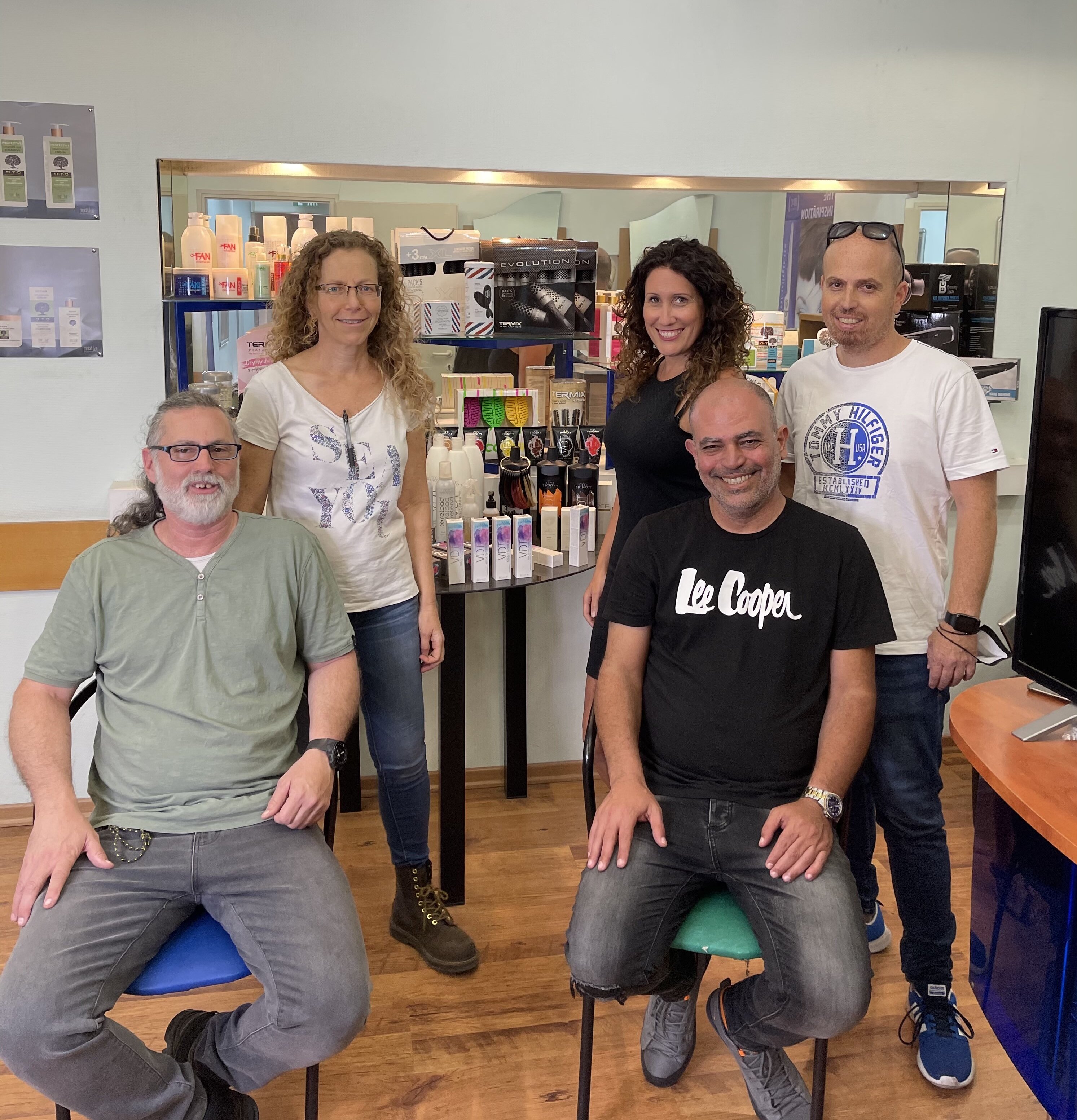 What are the main Brands you import?
The international firms whose products we distribute exclusively in Israel include Jaguar/Germany, Salon Ambience/Italy, Termix/Spain,EYEVAC hair vacuum cleaners, and Super Million Hair/Japan. We also import and sell the products of other international manufacturers in Israel, but on a non-exclusive basis.
For years, we have been regularly working withTecno Elettra from Italy, as well as with other global companies from which we import accessories such as hair clips, hairpins, aprons, etc.
We also have our own line of electrical hair-salon appliances that we produce in China and distribute in Israel, including hairdryers, straighteners, and curling irons.
Are you working on any new projects at the moment?
Our most significant enterprise at present is introducing Trinity and its products into the Israeli market. We have chosen to enter into collaboration with Trinity because we both think in a similar way and we see eye-to-eye about some of our dearest principles, such as marketing a variety of high-quality products that suit all hair types and offering hair salons the full professional assortment of products they require. Another point that we regard as highly important is awareness of the environment and cruelty-free products.
Which products are best-suited to the Israeli market?
Generally speaking, we only sell high-quality products which can be sold for a reasonable price on the Israeli market. One such example are the Jaguar products.
When we plan to introduce a new product, we first ask ourselves whether that product is marketable in Israel. Several parameters are considered: Is the product suitable for Israeli hair types? What is the added value of the product, given that we consider quality as critical, Is a competing product already being marketed in Israel? What advantages do we have over it? What is the product cost and is it price-appropriate?
For example, in our search for an international hair-colour firm, we looked into numerous companies around the world and finally concluded that Trinity was best for us in terms of professionality, diversity, quality, innovation, professional support (training), marketing support, and not least – effective communication with our contacts, Robin and René.
What kind of brands are the most satisfying for you to work with?
We enjoy looking for and detecting new products, designing short and long-term development strategies for our business, manufacturing new products from scratch, and introducing those products into the market.
We have been putting considerable effort into our OTO series – choosing the packaging, label design and fragrance. After going through this painstaking process, the greatest satisfaction came from obtaining a ready-to-market end-product and eventually seeing it gain a reputation and become popular.
We are excited and look forward to launching Trinity in Israel in a few weeks, marking the end of a long process of deliberation and licensing.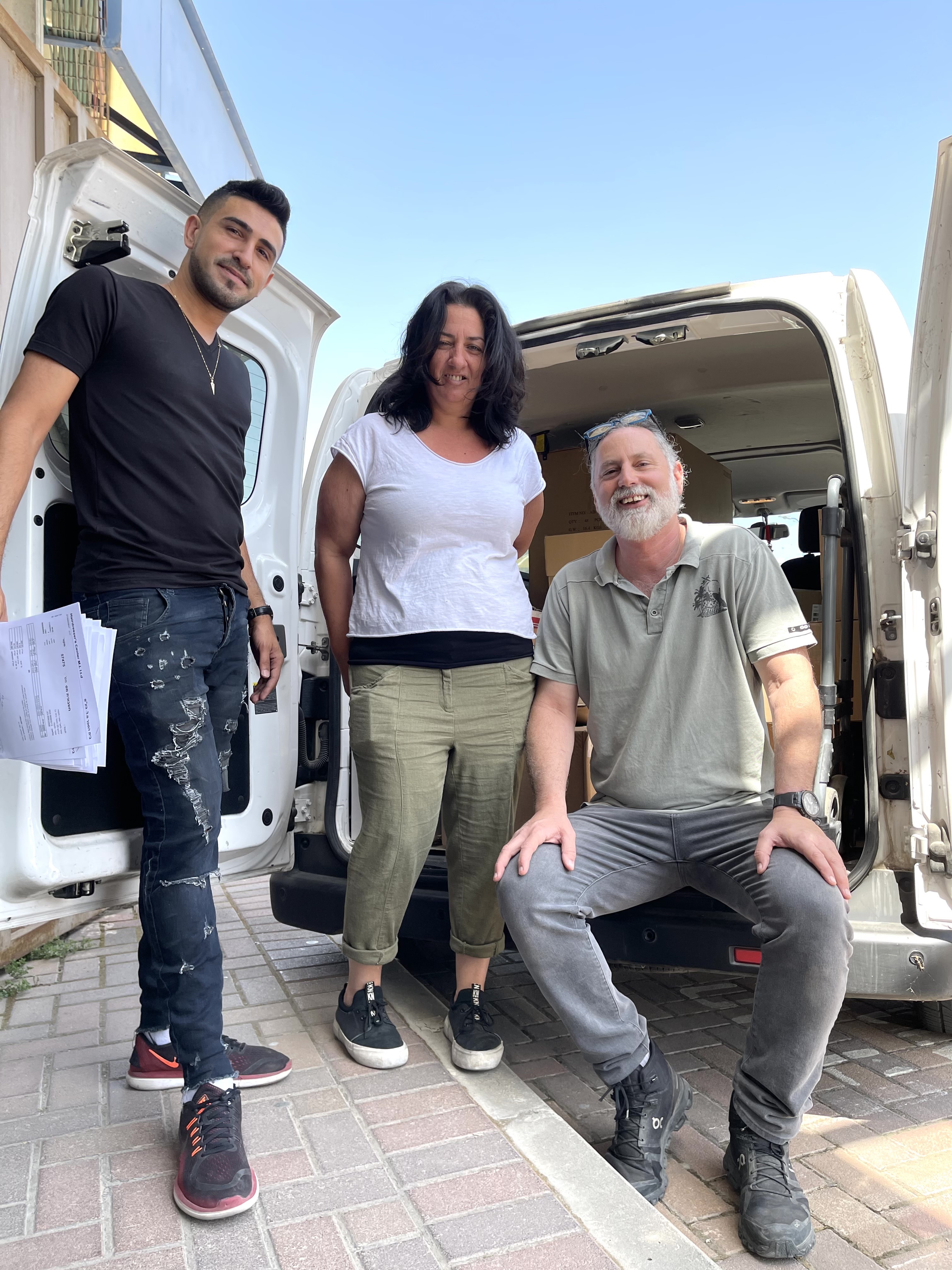 How did you cope with the COVID-19 Pandemic ?
Over the last year, Israel came under three lockdowns of about a month and a half each. Consequently, all the hair salons were closed for almost five months, and our activities were significantly curtailed. However, we benefitted from that forced lull in our regular activities as it helped us focus on the following:
Developing our website and online sales.
Improving our company sales technology, the most essential tool used by our sales agents.
Streamlining our work: reducing stocks, cutting down our workforce (we gave our employees unpaid leave without discharging them, so as to facilitate their immediate return to work once the lockdown was over) and placing orders abroad to make sure that we have the required stocks once the lockdown was over.
Deepening our ties with local companies.
Advancing long-term processes, such as licensing our envisaged collaboration with Trinity.
Thanks to the large-scale national vaccination project, Israel's economy has almost returned to normal. We have re-integrated all our employees and are beginning to see the fruits of last year's developmental efforts. The approaching launch of Trinity products will fill a significant gap in our work. We hope to continue distributing imported goods as well as our own products.
Do you get any benefits from online activity?
Online work has become absolutely essential, andmarketing would not be complete without it. We have invested much time in making our website as informative as possible, as well as functioning as a user-friendly sales hub. We now plan to enhance our visibility on Facebook, Instagram and TikTok, to reach a larger audience of potential customers.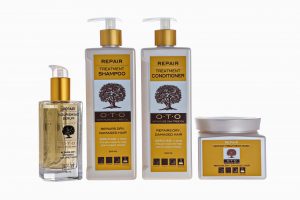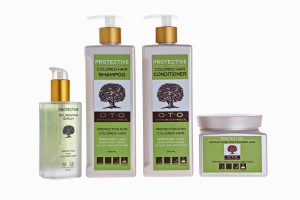 Have you participated in online exhibitions and events ?
Before the pandemic, we regularly visited the Cosmoprof Exhibition in Bologna. Instead, we have deepened and tightened our ties with the companies we had previously been in touch with.
What about the forthcoming beauty events?
We strongly believe that direct contact and face-to-face exchange is the best way to do business. We look forward to the reopening of air traffic and the renewal of exhibitions and other events, and will make every effort to attend them. We are still in need of certain additional products and would like to enter into collaboration with artificial hair suppliers, disposable products and other goods we require.