Messe Frankfurt Middle East (MFME) reports steadily growing numbers at all its shows over the past 12 months, including Beautyworld Middle East. Overall, they attracted an average 22% increase in international and local visitors, thus contributing to Dubai's economic goals.
These figures have even surpassed the record numbers registered before the COVID-19 pandemic impacted international travel and visitor attendance. However, the number of exhibitors is yet to return to pre-pandemic highs. A key driver for this visitor growth is the augmented international appeal of the Dubai World Trade Centre (DWTC) based exhibitions. Simon Mellor, CEO of MFME, commented: "We have noticed a significant increase in international attendees across the spectrum of all of our events – accounting for well over one-third of visitors, an average of 39%."
Remarkable is the increase of attendees from Africa in particular, which grew an average of 32% across all shows. The opportunities that exist for African businesses in the Middle East, and vice versa, are driving businesses to be part of meetings and conversations in the UAE. Other countries that saw increased attendees include Saudi Arabia, India, Iran and Egypt.
Strong international travel connections, a vibrant economy and the availability of quality meeting spaces and hotels make the UAE an ideal meeting place for the world to do business.
A comprehensive platform the city has built over many years for networking, knowledge sharing and business development. Dubai has gathered momentum in the wake of the global pandemic and effectively showcased the unrivalled opportunities that in-person exhibitions, conferences and meetings can provide.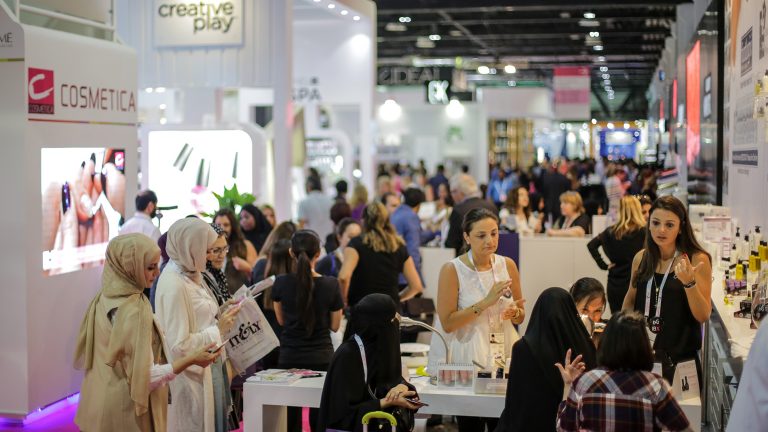 The last edition of Beautyworld Middle East, for example, saw not only a record number of attendees but also the highest-ever ratings of visitor satisfaction – an incredible 97% of surveyed visitors were exceptionally satisfied or satisfied with the exhibition in 2022.
"Beautyworld Middle East 2022 was without a doubt our biggest and best edition yet," said Flyn Roberts, Show Director of Beautyworld Middle East. "With so many people – both visitors and exhibitors – engaging over the three days, this was our most successful, best-attended, and most innovative show since the event first started 26 years ago."
Business-to-business events organised by MFME represent a wide range of target industries, and the fact that each one has drawn a record audience demonstrates an overall trend for a return to face-to-face interaction, regardless of the industry.
Mellor continued. "It really illustrates the premium value placed on personal interactions on an exhibition floor, or hearing from thought leaders at a conference, that cannot be replicated any other way. This points to a positive future for live exhibitions in 2023 and beyond."